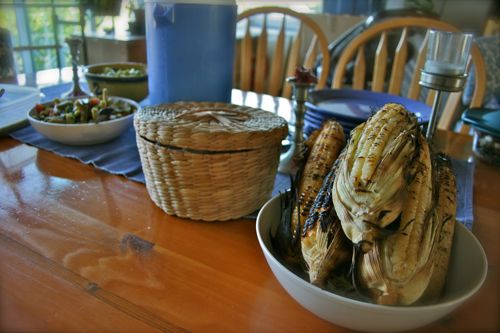 On of the most difficult challenges of our trip is deciding what not to see. Even with our plan to take up to 3 years for this expedition, we still can't see everything. There's just too much!
Already in Mexico we'd missed out on some great sites that we wanted to explore - like the city of Gunajuato.
But we'd also seen some incredible places that we hadn't originally planned on either - like Patzcuaro and Morelia.
So after exploring Teotihuacan and Mexico City, we faced another dilemma. Do we drive northeast to see El Tajin in Veracruz?
Or head south to Oaxaca to explore Monte Alban?
Eventually logistics won out. We had a package being sent to Puebla that should be available for pickup in a couple of days. We'll head south.
We left our little home and new friends at Trailer Park Teotihuacan (the kids had become very attached to an overlanding couple from Belgium), and drove through the mountains to the highlands of Oaxaca.
The scenery was serene - the tree filled hills lightly shrouded by blankets of fog, as the sun lowered itself gently to the valley floor.
Despite that we were taking the cuota - toll - road, we found a turn off with an incredible view of the mountains and valleys.
It belonged to a little old rancher who had a cow, several pigs (one of which was the largest I've EVER seen), and some goats sequestered there on the hillside. He graciously offered us a place to park for the night, he just hoped the animals smells wouldn't bother us.
Further up the road was where his home was located, along with a little roadside restaurant. As he and my husband chatted, he mentioned how not many Americans ever stopped to eat, and how fewer still would speak to him or his family, or try new things - like chilis.
"Many Europeans will eat with us. And they always try to speak our language, and try the chilis, but not the Americans," he recounted.
That's an unfortunate reflection of the country of our birth. (I don't know if he knew if we were Americans or not. My husband has a pretty authentic Spanish accent).
When we first drove through Mexico, in 2007 as we headed toward Costa Rica to live, we were one of those Americans.
We liked eating at KFC and McDonalds, (we were afraid we would get sick if we ate with the locals). We were mistrustful of visiting the local neighborhoods (certainly we would get robbed or maimed).
Looking back, we see how prejudiced we really were. How grateful we felt toward this little rancher who had reminded us that we'd outgrown those biases, and had learned to open-mindedly and objectively embrace what the culture had to offer, without the fear - based only on ignorance and a lack of information - that embracing it would due us harm.
It was also a reminder of how much further we had to go. What prejudices did we still hold that needed to be abandoned?
Morning came and we were on our way with the rising of the sun. We did try to stop and eat breakfast at the rancher's restaurant, but it was too early and there was no food yet.
However, we did find some tamales for sale (only MX$4 each), hot atole (an oatmeal cinnamon drink), and fresh squeezed orange juice.
Mmmm, I love Mexico! Even more now that I've enveloped it.
What prejudices has travel help you overcome?
Comments
comments
Powered by New Facebook Comments