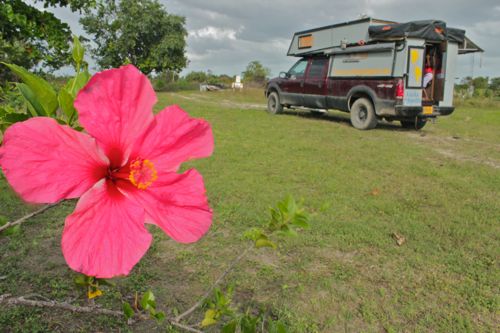 Getting back in the saddle sometimes produces soreness.
We spent seven 'soft' weeks on the shore of Bacalar. It's only been three days 'back in the saddle' for us, but we're feeling the tenderness. You could say that we're walking a little funny.
Our 'funny' walk is due to the hundreds of itchy bites that cover our bodies.
Even as I type this, I have to stop to satisfy irresistible urges to scratch, scratch, scratch - the result of an attack of the no-seeums (aka jejenes or sandflies).
Sometimes the most deadly enemies are those who can't be seen. While sleeping at the coast in Ladyville, Belize, these nearly invisible insects lighted upon us in a fury.
So small they could fit through screens, they swarmed into our tent and camper, and kept us awake with the continual snacking upon our flesh.
In the following days, the effects of their munching are terrible to behold (and they itch like the devil.)
Driven mad, we fled the scene in the dark to seek the refuge of a moving vehicle. Having no other destination, we drove to Belize City.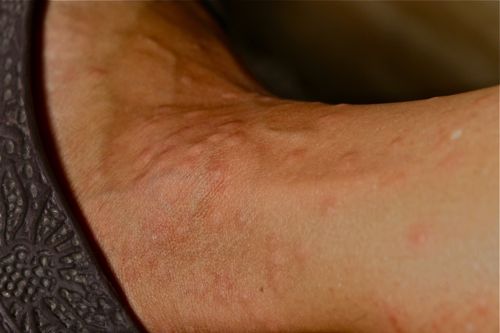 My bug-bitten ankle
Stopping at a park for little people entertainment and distraction, while I completed a work project, Parker (7) returned to the truck in tears, the result of a sleepless, bug bitten night, irresistible itching, and the burning Belize sun.
"I'm soooo hot and I'm itching. I don't like it here, I want to go back to Bacalar... or Alaska."
It was hard to say goodbye to Bacalar. (It's always hard to close a 'chapter' on your life.) A feeling of melancholy hung over us like a rain-cloud as we left the place we called home for seven peaceful, relaxing, wonderful weeks.
We had to bid farewell to the beautiful lagoon of Bacalar; the quiet, peaceful mornings; to our friends, the pirates; to Nancy and her five charming children; to the family that does our laundry; to the guy who sells the most amazing shredded pork; to the tienda de helados that sells coconut popsicles for only $5 pesos each (we stopped on the way out of town and bought some for old times sake).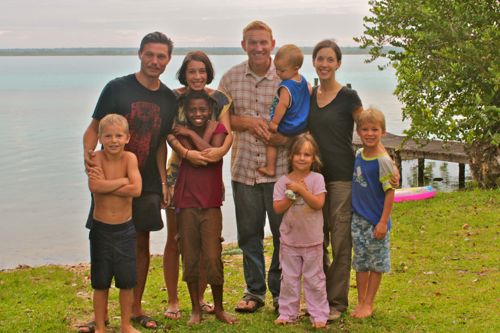 Saying goodbye to our pirate friends.
Leaving Bacalar meant that for the first time in seven weeks, we didn't know where we would be sleeping each night. We didn't know what the road looked like, where it led, or what we would find.
And we didn't just leave Bacalar, we left Mexico, the incredible country we had explored for the past four months.
Even when it's exciting, It's still hard to leave the known and head into the 'unknown.'
Now, here we were, and some of the 'unknown' had revealed it's ugly face.
Besides the itching, and the heat, there were other adjustments we had to make- the closeness of tight quarters (living in our newly built camper); learning a new system for family operations (like meal times); and adjusting routines to new circumstances (where does everyone sit for bedtime stories?).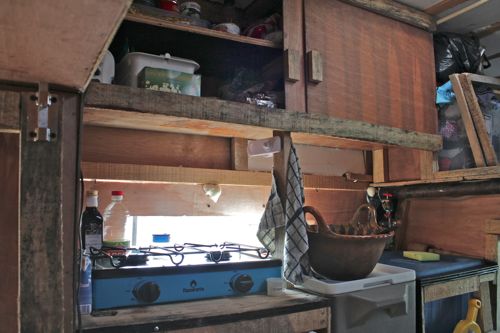 My new (still unpainted) kitchen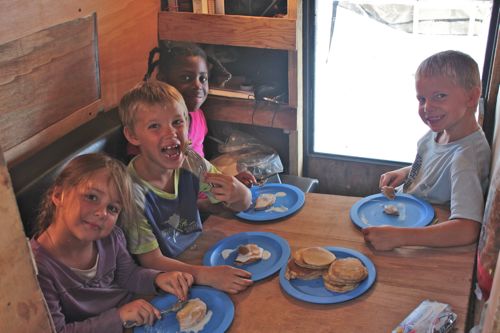 Learning how to make things work in tight quarters.
To top it off, Belize really wasn't all that impressive so far. It was like leaving the crystal clear waters and entering the murky sea. It was swampy, buggy, trashy. We weren't liking it much.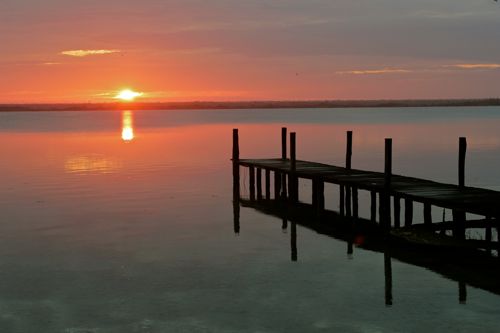 This is the sight we saw the morning we left Mexico.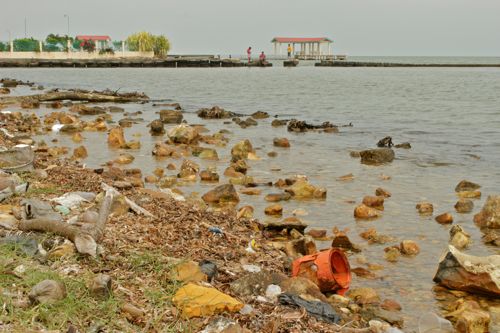 This is what we found in Belize. Talk about culture shock.
When you face discomforts and challenges, it's natural to long for what you knew- the comforts, your 'happy place.'
Or it's easy to tell yourself, "See, we shouldn't have left. We left all the comforts, all the knowns - we went into the unknown, and look at the result. Just bad stuff."
It's okay to feel that way. We're human. We don't have to be cheerful about the unpleasantntries of life. We don't have to carpe diem the crap.
Sometimes you're just saddle-sore. Sometimes you just itch. I don't have to feel good about looking like I've got a severe case of chicken pox. We don't need to like every place we visit.
But the answer to our problem lies not in looking back at 'how good we had it', but to keep moving forward. It's to ask yourself, "How can I make this work?" or "What can I find that's beautiful about this?"
Because the unknown contains beauty too. It's not just 'all ugly.'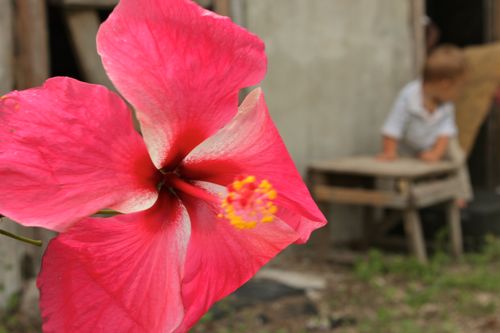 You have to look for the beauty wherever you go.
Rather than wallowing in the misery of the unpleasant circumstances, you have to look for solutions to make them better. You've got to believe that the 'ugly' is only temporary. Things will improve. And you have the infinitude to alter your circumstances. In the meantime, you make lemonade.
Recognizing this is the ultimate 'answer' to life. We all have to make adjustments. We all face the unknown. Life happens - new babies, job changes, moving, death, divorce.
If we can't learn to adjust to new routines, new environments, new habits - if we can't learn to say, "Yep, this stinks right now, but how can I make it better? How can I adjust?" "What can I be grateful for?" - well, then we might just go insane. Or die trying to keep things 'the way they were.'
Back in Belize, we examine our options. We look for relief, from the heat and the itching. We make some food (that's always a comfort), and made some friends (that always brings fun).
We looked for the beauty. We sought for solutions. And when you seek, you will find.
The next day our perseverance pays off. We're rewarded with the first-hand experiences with local culture that we relish, and that give travel so much meaning.
Camped on the property of a local man, three curious girls are interested in our home on wheels.
"May I come in, please, sir?" they each ask in turn.
In the midst of eating oranges, we share some with our sweet little guests.
"Juicy, juicy, juicy, juice!"
"Oh-run-juz is sooo good!"
"And they'ze good fo' ya, just like veg-uh-tuh-bulls."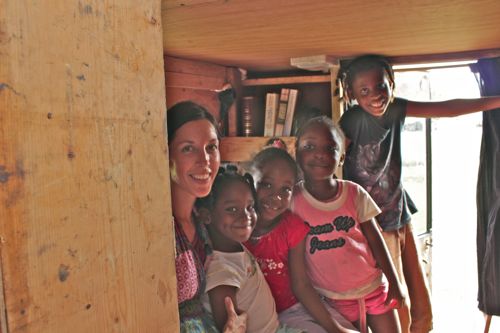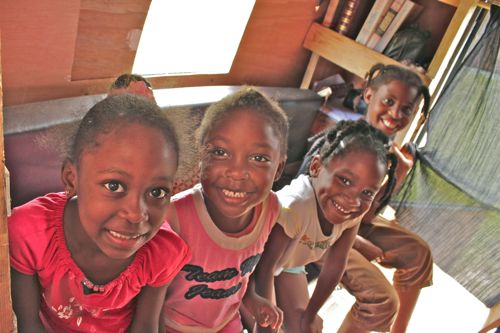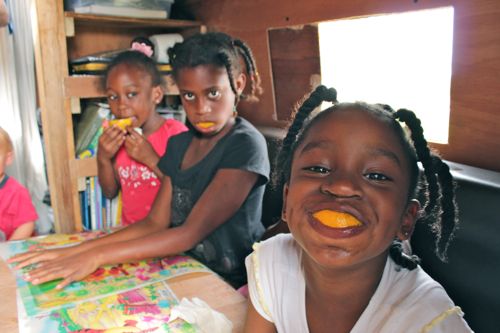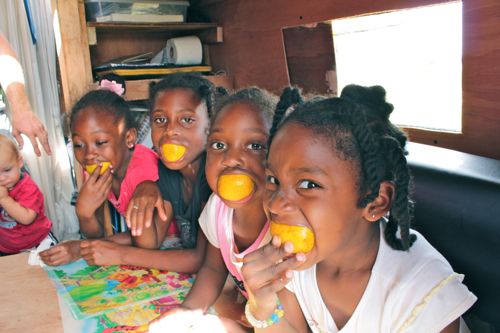 We laugh, we learn, we giggle and share.
Greg asks one of the girls, "Why are you so pretty?"
"Cuz my momma born me that way. Cuz my mommas pretty, not like my ugly daddy."
We laugh, but she continues.
"It's good to have only one daddy, cuz my daddy tried to stab me with a knife. That's why I don't go to my home anymore."
And then she continues on, speaking about oranges and veg-uh-tuh-bulls, as though having your father attempt to stab you was a normal occurrence.
So simply said. So shocking. So telling of the reality for many children in the world. Such a smack in the face saying, "What do we have to complain about?" Bug bites? Cramped quarters? We're blessed to be a happy family.
Taking part in this sort of cultural experience is like marrow to the bones of travel - it's why we're out here.
To learn about and from other people, to expose our kids to new languages (even if it's a foreign version of English) and customs and lifestyles, and to gain greater insight into ourselves and our blessings.
Seeing beauty depends more on what you're looking for, than it does on what you see.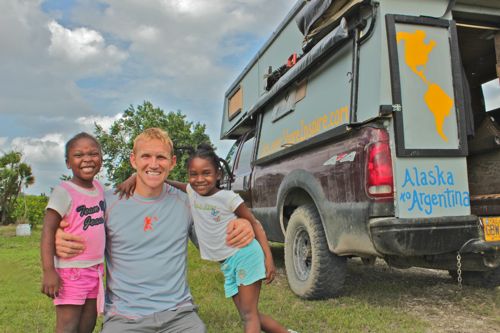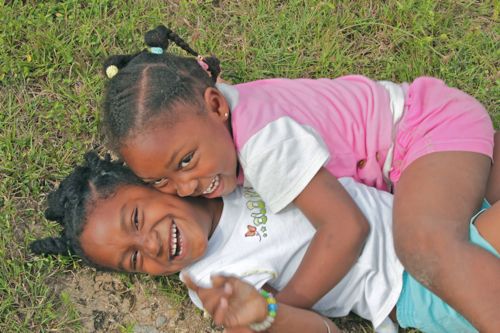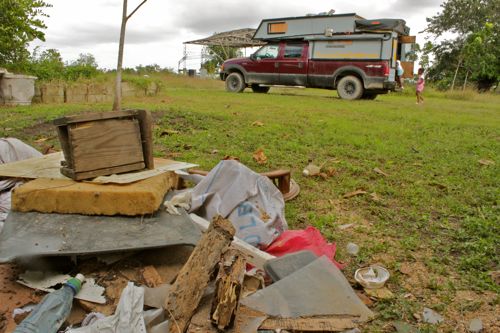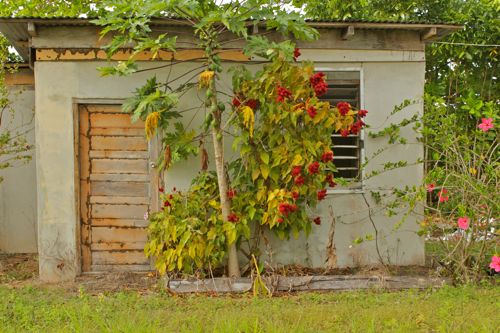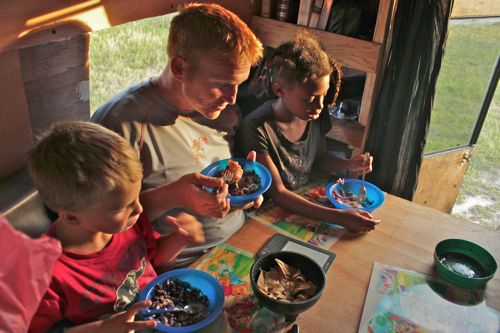 It's good to be 'tight'

Comments
comments
Powered by New Facebook Comments