A single drop of water slips from my idle oar and drops on to the black surface of the lake, producing a solitary ripple in the previously undisturbed surface of the lagoon.
To my left, the horizon is ablaze in subdued colors of blue, yellow, pink and orange, and the north star shines brightly in the space where sunlight fades into night.
To my right, a full moon radiates her glistening face as she smiles down into the mirror that serves as my silent playground.
Dipping my paddle into the dark surface, my kayak noiselessly glides back toward the lights and sounds on shore - my 'home' on La Laguna de Siete Colores (The Lake of Seven Colors), Bacalar, Mexico.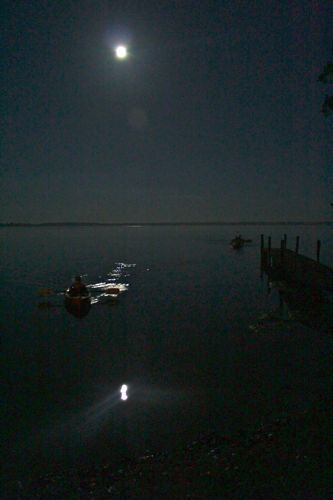 Kayaking under a full moon
We tried to find a house to rent in Xcalac, Mexico. It was just two days before Christmas, and we wanted a place to call our own for a month or so, to recover after our 'saga'.
But we struck out, and were nearly homeless for the holidays. So after staying one lonely, stressful night, (during which our truck almost caught on fire, as we camped in front of a shack on the beach), we left and drove directly to Bacalar.
Entering the town, we took the first left. We followed the street to the end, and turned left again. A few hundred yards down a very rough dirt road, a gate opened wide to a grassy field that sat on the most beautiful blue-green water.
As though directed by fate, we drove directly to the place we've now called home for six glorious weeks.
It's here that we
Celebrated Christmas with our traditional fondue;
Remembered 2011 and looked forward to 2012;
Honored Aaliyah's 5th, and Greg's 34th b-day;
Atlas learned to walk (and busted open his head);
Parker opened an orange juice business;
Met countless friends from around the globe;
Learned some French (and a little Swiss-German);
Explored ruins and spied howler monkeys;
Spread literacy in a Mayan village;
Swam everyday;
Learned how to kayak;
Built a camper on our truck;
Made videos for our online course;
Hung out with our friends who came to visit (and these ones too);
Received my new camera (woo hoo!) shipped from the states (a headache);
Studied Spanish;
Read from the classics;
and overall just had a wonderful, relaxing, rejuvenating time at this puebla magica ('magic town').
Here's a photo journey of some of our favorite things.
The Dock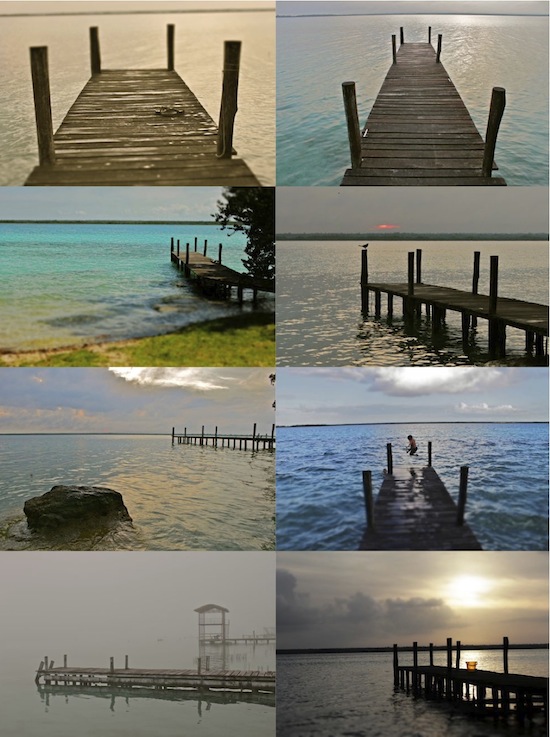 The Swimming and the Flying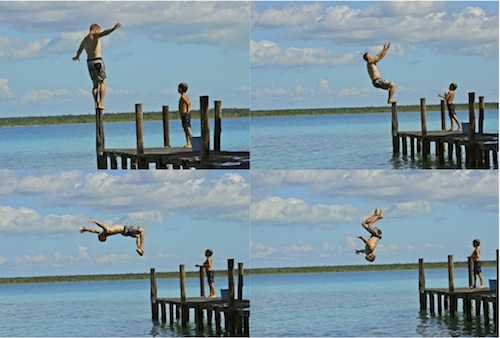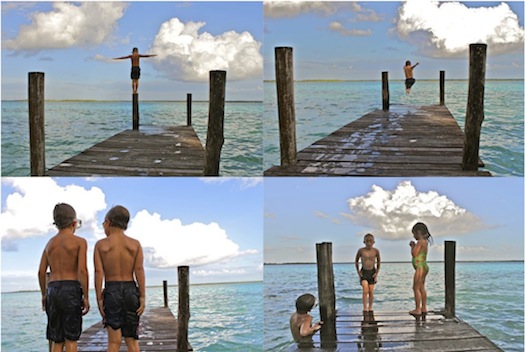 The Kayaking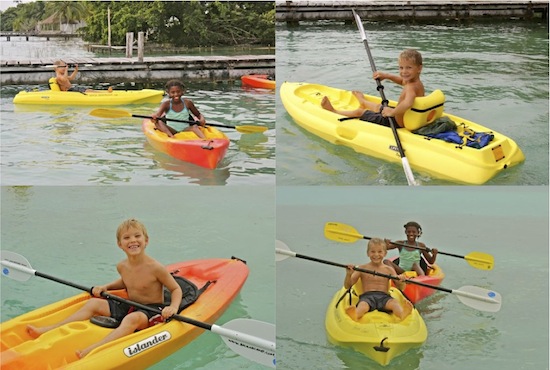 The Town and the Food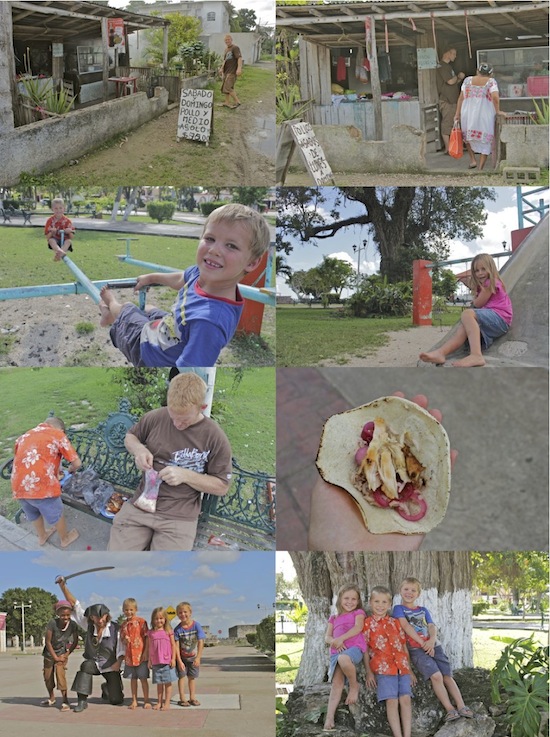 The Market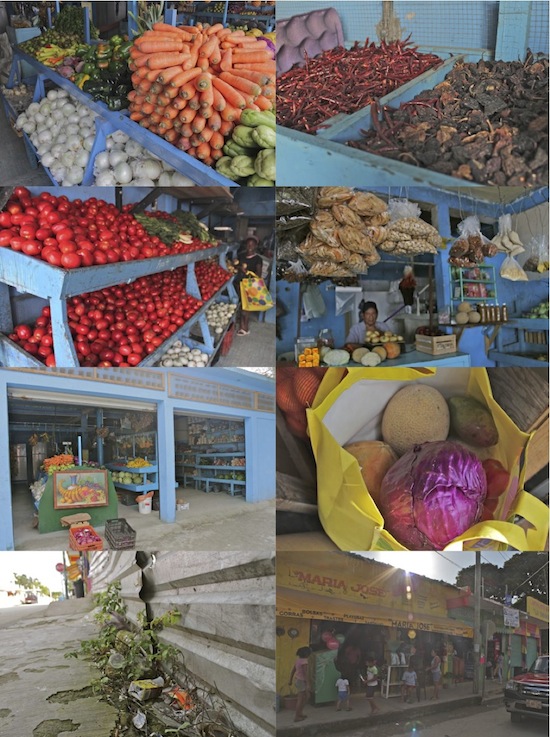 The Other Stuff
Remodeling, learning to walk, OJ business, and friends.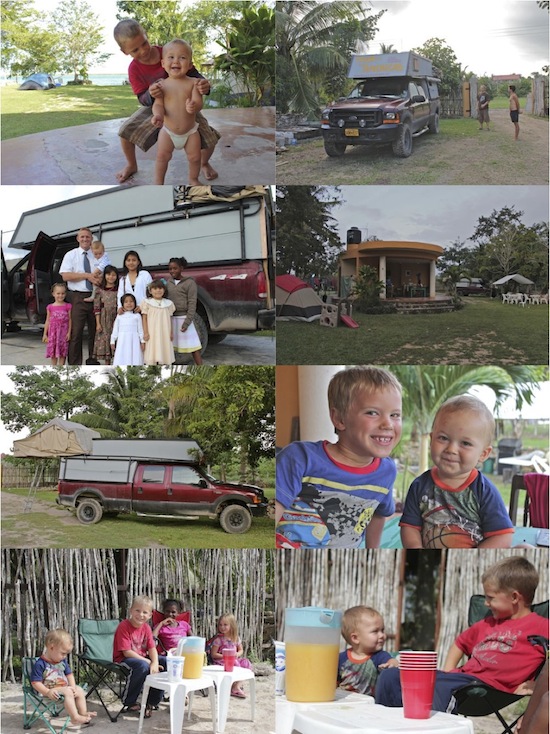 And a few extras for good measure...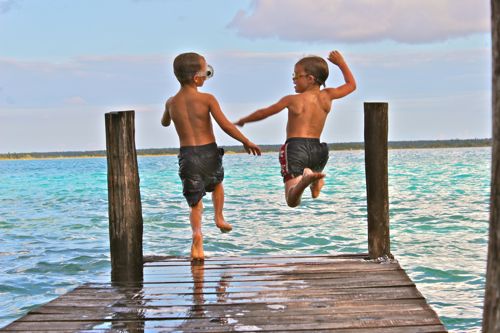 "I love you Parker!" he yells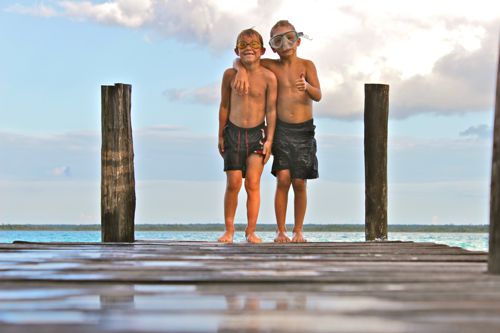 Brothers and best friends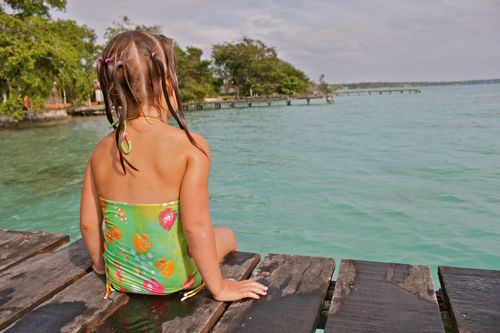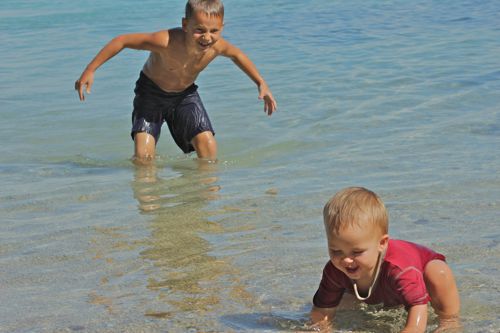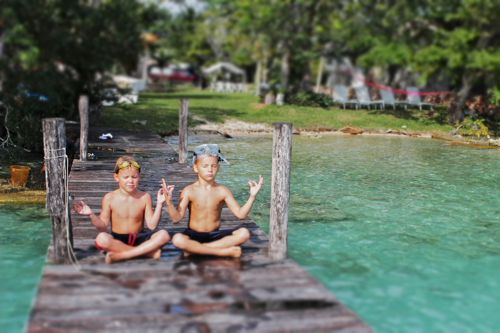 Finding their zen 😉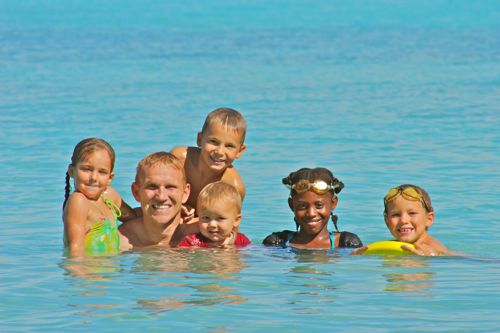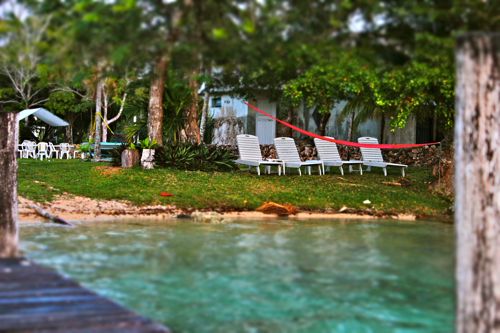 Can you say 'paradise'?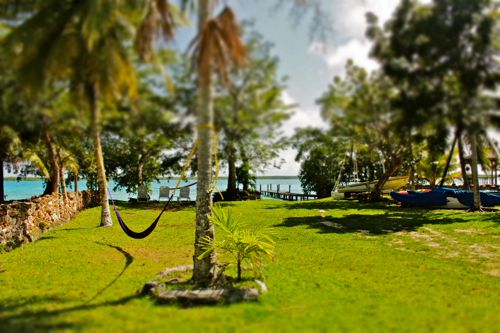 Ahhh, the hammock. Peaceful naps, and riotous swinging.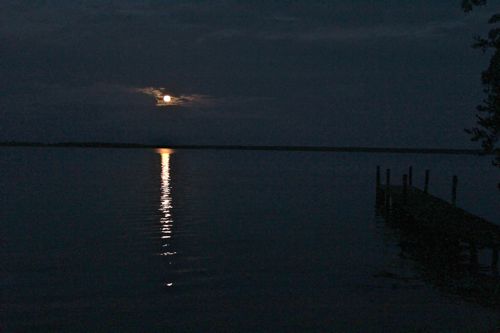 Moonlight paths on the water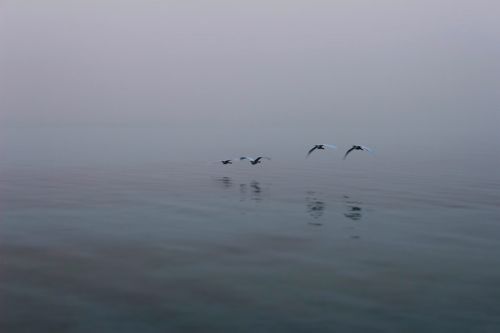 Overall, Atlas, what did you think of Bacalar?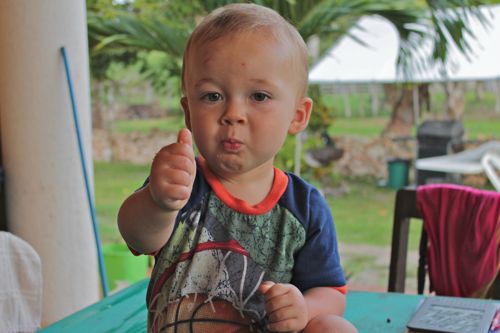 Thanks Bacalar, for being so good to us. We'll be leaving soon for Belize, and we'll miss you.
Comments
comments
Powered by New Facebook Comments