[message type="custom" width="100%" start_color="#FFFFFF" end_color="#FBF8FF" border ="non" color=""]Planning a trip? Make sure to check out our book with advice on traveling to Mexico or Central America with your family. [/message]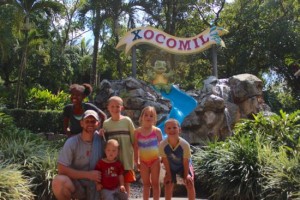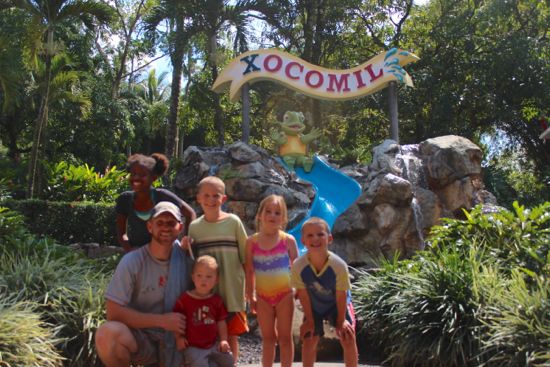 After a fun filled an exciting day at Xocomil, Guatemala's largest water park, we camped for the night en route to the Mexico border (where we were headed to renew our Guatemalan tourist visas which are only good for 90 days.)
The border business was conducted the next morning in a reasonable amount of time. You can see here how we survived, and get some visa and vehicle renewal tips from Greg.
As we drove home to Panajachel, we stopped over at Fuentes Georginas, an incredible set of hot springs outside of Xela (between Xela and Reu).
[message type="custom" width="100%" start_color="#FFFFFF" end_color="#FBF8FF" border ="non" color=""]Do you 'Like' Discover Share Inspire?

[/message]
Unfortunately, my camera battery was pretty much dead, so I could only capture a few photos.
The road turning off from the main highway leading to the hot springs is 8 km long, and a little bumpy, but the scenery was spectacular.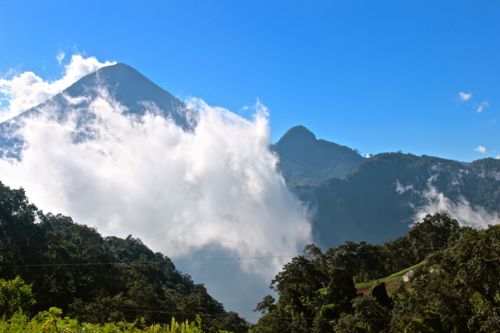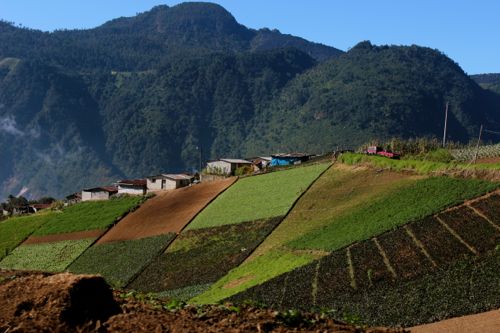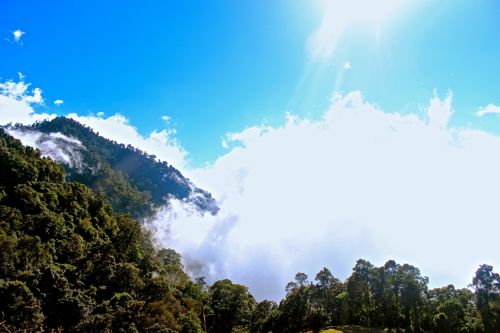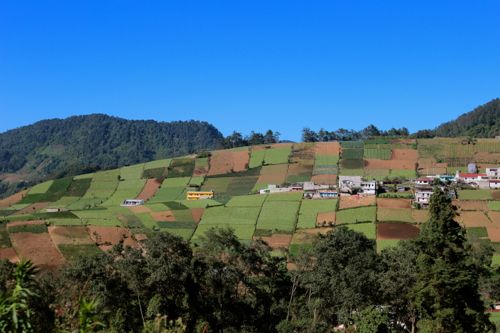 Entrance to the park is Q50 for adults and Q15 for kids. I think they charge a little bit for parking also.
They have cabanas on site where you could stay the night, and they also allow overnight parking for overlanders.
There are three separate hot springs. The first is by the entrance/driveway to the park. It is carved into the rock, with a trickle of (hot!) water which flows into it, leaving a green streak on the cliffs. It was nice.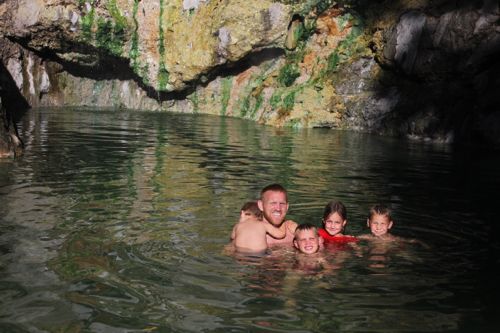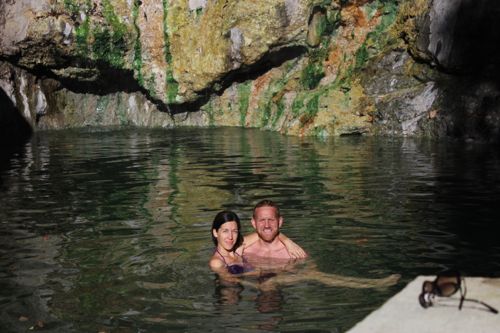 But then we hiked down the sendero (path) to the 'natural' hot springs in the valley below. Since we're up at a higher altitude, the sun was already getting low in the sky, and we were wet, it was quite a chilly little hike. Brrr!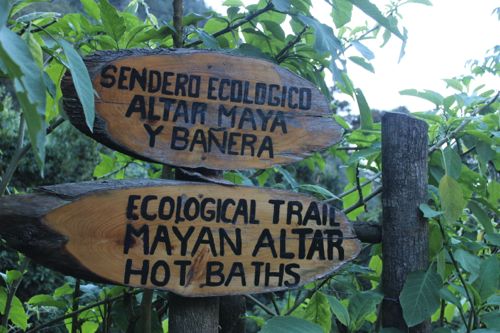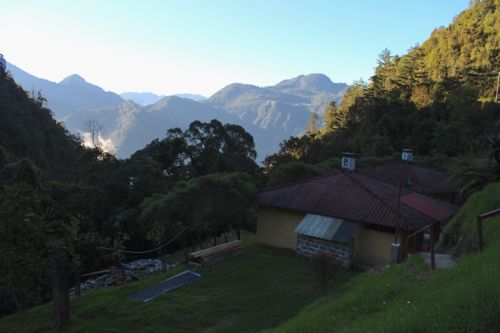 This pool was near a river/waterfall and the setting was absolutely idyllic... something you dream about when you think of exotic travel. It felt so warm and cozy, especially after our frosty trek into the valley.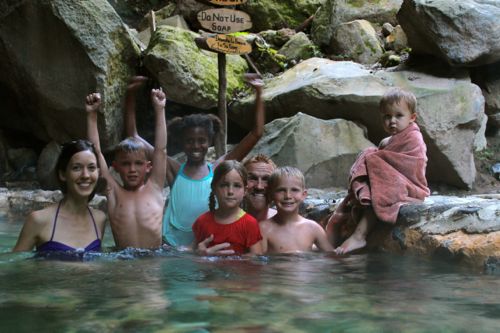 But the day was waning and we still needed to drive the 3 hours back to Panajachel... so we reluctantly left.
Before going, we checked out the last pools -- they were located at the 'back' of the park, past the cabanas, and next to a restaurant. It had changing rooms and bathrooms available, and was built in a traditional piscina (pool) style.
There were three pools to lounge in, each with varying degrees of heat. The first one (behind my boys in the picture below) was TOO hot, even for me (and I like my water hot). It was pretty much scalding, burn your foot off hot.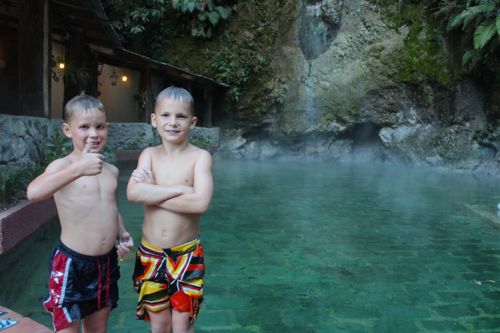 But this pool overflowed into the next, which was bearable, and then to a third, which was warm.

You can watch this short video to see more of what it was like:

Overall, I LOVED this place, and would definitely recommend a stop if you're in the area!

That's what I love about travel, there is so much variety to the types of activities you can encounter. From tropical waterfalls to elephant blessings in India to a lantern festival in Thailand (this is something I've yet to experience), there's never an end to the diversity of fun you can have.
Have you visited Fuentes Georginas? Would you like to?
Comments
comments
Powered by New Facebook Comments