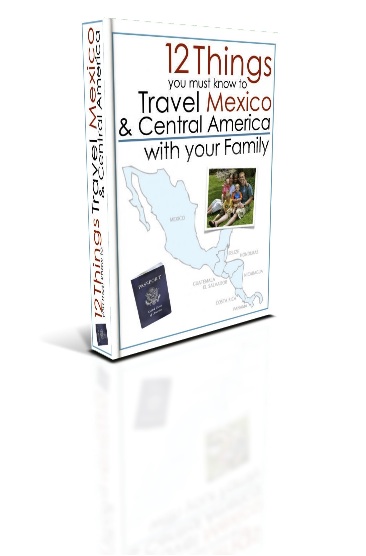 [pullquote style="left"]"In this booklet Rachel gives the basics of what you'll need to begin planning your own adventure in Central America. A great blend of helpful information and inspiring first person stories, you'll find the confidence you need to hit the road with your family in these pages."
Jennifer Miller, Edventureproject.com[/pullquote]
Ever thought of traveling to Mexico or Central America with your family?
Unsure if it was safe, or even possible?
Greg and Rachel Denning drove from the United States to Panama with their four children (ages 3 mos. - 4 years) in 2007, and now they're doing it again.
Filled with personal stories, insight, tips, tricks and 'must know' information, this guide will give you the basics of everything you need to plan a fun, adventurous and safe trip, including:
[custom_list style="list-11"]
Safety
Passports & Visas
Paperwork
Borders
Potty Breaks
Routines & Relationships
Food
Language
People
Culture
Places
[/custom_list]
A screamin' deal at only $6.95
P.S.Includes FREE UPDATES (coming soon) as they add to this informative guide while they travel from Alaska to Argentina with their five children.