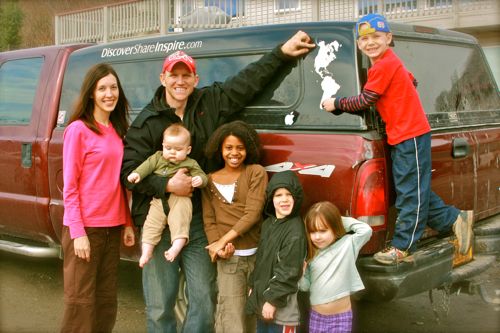 Leaving Alaska for our 'Epic Expedition'
This video Q&A is a part of a series: Our Video Responses to 55 of YOUR Questions
Make sure you get access to all the videos by signing up here.
Question: How much planning did you have to do before you began your ongoing trip (driving from Alaska to Argentina)?  What sort of things, upon looking back, are really important to know before you start?
Answer: (Click here if you can't see the video.)
Planning and implementing an 'epic' trip  like the one we're on does require a fair amount of prior planning and visionary thinking.
But there is also a lot that you cannot plan for. You have to be flexible and open to possibilities.
You also can't delay living until you have 'all your ducks in a row'. All the lights will not be green. Sometimes you'll just have to fire, and aim afterwards.

Here are some things to consider:
Being open and flexible is how the best experiences occur
Trust that things will work out - they always do - and more so when you don't fight the process
Taking action and moving forward will help you to 'fill in the missing pieces'
Your biggest concern is the next step. Take the next step, and it will reveal the step after that
Planning should get you moving in the right direction
Comments
comments
Powered by New Facebook Comments