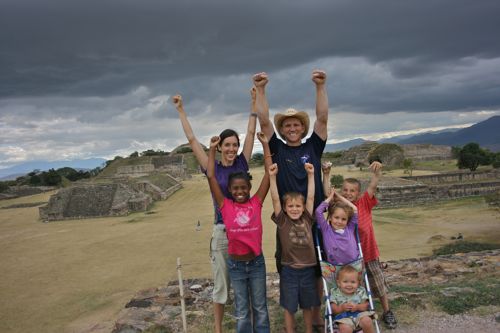 We've been on this Epic Expedition for 1 year now! It's also been five years of nomadic living. What adventures we've had.
******
A LOT of people have been asking us about how to earn money in a way that will give them more freedom to live deliberately. We even created a video about it, and shared examples of nine income streams that we have.
Our advice overall has been to 1) create online business, and 2) multiple streams of income. I PROMISE you, if you use the resources that I'm listing below, you'll discover the way to make this a reality.
I also have gift for each of you, more about it at the end of this post...
******
It was just over one year ago that we bid farewell to grandma and grandpa, drove up the hill and out of town, leaving behind Homer, Alaska - the place that we had made our home for the previous year. (Here's what it's like living in Homer.)
It was in Homer that we picked wild blueberries, enjoyed the 'midnight' sun, sailed on Kachemak Bay, saw the Northern Lights, ate fresh salmon and halibut to our hearts content and spent Sunday afternoons at grandma and grandpa's house.
Homer was also where I went into labor with baby number five - Atlas Sterling Denning (he was born in Soldotna) - and where we were broadsided while driving home one evening - totaling our van and putting our three year old daughter in a body cast, from armpits to ankles, for 14 weeks, due to a broken femur.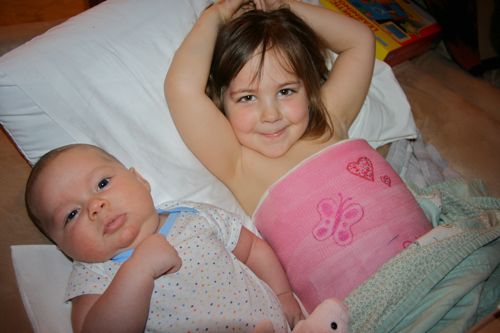 Still smilin' 🙂
It's unbelievable to think of everything that has transpired in the last year. It some ways, it seems as though we just left, yet in other ways it feels like an eternity. So much has happened!
This month also commemorates when we set out on our first international family adventure - embarking on our life-changing road trip driving from the U.S. to Costa Rica.
During the past five years of nomadic living we've lived in, driven through, or visited:
Canada (twice)
Mexico (twice)
Belize
Guatemala (twice)
Honduras
Nicaragua
Costa Rica
Panama
Dominican Republic
India
Atlanta, Georgia
Alaska (and Alcan Highway)
We've swam in captivating waterfalls and unbelievable beaches; hiked ancient ruins and highland mountains with terraced farms; we've explored caves and been immersed in cultures; learned languages and created lasting friendships.
It's been an incredible ride!
One of our favorite beaches in the Dominican Republic
Besides the adventures, we've also undergone tremendous personal growth. We've expanded our worldview, enlarged our hearts, and opened our minds.
We wouldn't be WHO we are, if it wasn't for our travels over the past five years.
I've also been contemplating lately the blessing of having this blog. It's given us the opportunity to share our adventures with you - our readers. It's also introduced us to incredible people who have become great friends (you know who you are).
To all of you, thank you for sharing our journey. Thank you for reading, for following, for commenting! Thanks for being a part of it.
As I was thinking about all of you the other day, I was trying to come up with a gift I could give to you. What could I share, that would be of value? I am working on our free book, Living Deliberately, but was there something else?
I didn't come up with anything then, but today I was sent an email from Adam Baker from ManvsDebt.com that gave me an idea.
We had the chance to meet up with Baker along our road trip, while we were passing through California. He did an interview with us, which he posted on his site.
He also mentored us, and in fact, it was his idea that we do something like the Live Deliberately project that we're creating right now. We're very grateful for his advice.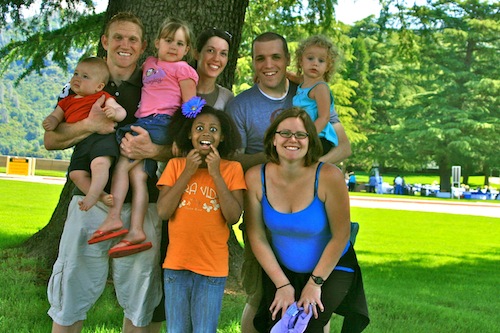 In his email, he shared with me something that I want to share with you. But before I do that, I want to ask in advance for your forgiveness.
If you feel that I'm 'just trying to sell you something', please know that I'm not. My honest intention is to share.
I'm sharing something from people who have inspired me and improved my life, and something that I would (and probably will) use myself.
Plus, I felt that with the combination of incredible value and ridiculously low price that I had to share it with you, because I know that it can help you do what so many of you have been asking 'how' to do. Create that 'location independent' income. Really.

What I'm sharing isn't a 'gift' like I originally intended, since it's not completely free, (though I do have a gift for all of you... more on that at the end of this post).
But it is something that holds a LOT of value. It's something that, if taken full advantage of, could literally change your life.
So what is it that Adam Baker shared with me?
Several of the big bloggers that I really look up to - the bloggers that I follow and receive inspiration from - they've collaborated to offer their amazing products at an amazing sales price - but only for 72 hours.
These are products from Scott Dinsmore who writes at LiveYourLegend.net (I subscribe to his blog and read every post). I just recently watched a webinar by Scott and Corbett Barr that really helped with growing my online business.
Also Chris Guillebeau, (who is close friends with Adam Baker) wrote an incredible book, that totally influenced our life, and helped us to get on this trip - The Art of Non-Conformity. Chris has a personal goal to visit every country in the world, and he only has 8 more to go! He'll be completing that goal within the next year.
I really, really believe that if you're serious about creating other sources of income - outside of the traditional 'job' approach - that will give you more flexibility to live deliberately, then you should absolutely get these resources!
These are created by experts who are actually doing this stuff! Experts that I turn to as I build my online businesses.
They have the freedom to travel, to work anywhere in the world, to spend ample time with their families. These are the people who are living deliberately, who inspire and mentor US toward a completely location independent lifestyle.
If this is something that you want, then LISTEN TO THESE PEOPLE!
I believe so much in these products, if you personally emailed me, or were here with me face to face, I'd tell you to get these.  I'll even tell my own mom to buy them (yes mom, you should. You could do this too, and become an online business guru!)
So what's included in this special 72-Hour sale? Here it is, copied directly from the email that Baker sent to me:
The newest book by Chris Guillebeau "The $100 Startup" (Hardcover w/ shipping included anywhere in the world) <-- first time we're shipping a physical product.
Better Blogging ($137 in value) 
Corbett Barr - Creating, Marketing, and Designing A Blog That Matters
Susannah Conway - Blogging From The Heart (eBook version)
Passion-based Business ($137)
Jonathan Mead -- Identifying Your Passion Module + Workbook
Scott Dinsmore -- Live Off Your Passion (eBook version)
Freelancing ($111)
Ashley Ambirge -- You Don't Need A Job, You Need Guts
Men With Pens -- Freelancer Package: Write for Web, Guest Posting Guide, Beyond Brick & Mortar
Confidence & Courage ($129)
Johnny B. Truant -- Tao of Awesome
Marianne Elliot -- 30 Days of Courage (w/ Yoga Module)
Selling & Advertsing ($144)
Pam Slim -- Ethical Selling That Works
David Risley -- Double Your Ad Income
Technology & Systems ($171)
Josh Kaufman -- The Personal MBA Guide to Small Business Infrastructure
Free The Apps -- How to Make iPhone Apps
Brett Kelly -- Evernote Essentials
Artists & Writers ($130)
Alyson Stanfield -- Turning Your Hobby into a Career (download & audio program)
Chris Guillebeau -- Unconventional Guide to Publishing
Note: Again, all these above for $100 flat. (And only for 72 hours. Monday, April 30th at exactly Noon EST. Ends Thursday May 3rd at Noon EST.)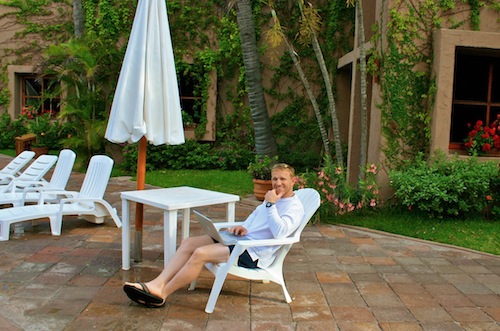 Working in Mazatlan, Mexico
If you don't see how the resources above can help you create an income, then you haven't caught the vision of the Age of Information and Connection that we're currently in. (To help you do that, read Linchpin by Seth Godin).
The internet is the new 'employer'. And making yourself an indispensable expert online is the path to freedom.
Now obviously, just buying them won't do anything for you. You'll have to actually read and act upon what you learn. But if you do that, you'll alter your life.
Now for the gift:
I believe so much in these products, and I'm convinced that they will alter your life.
Originally, I offered to pay part of the cost. My 'gift' was $25 to ever person that purchased this bundle.
But then I discovered that offering cash incentives wasn't allowed by Only72.com (oops, my fault. I didn't read the terms well enough. Don't worry, I'll still be honoring the deal with people that already purchased).
So even though I can't send you money, I still want to give you a gift if you choose to 'take a leap of faith' and order this bundle that can change the rest of your life.
So, I'll give you your choice of the following gift options:
A free bottle of Lemon, Citrus Bliss, Eucalyptus, Grapefruit, Lime, Rosemary, Wild Orange OR Clove Essential Oil (choose just one)
OR 1/2 price off our Living Deliberately course once it is re-released
All you have to do is:
Buy the products by clicking here (a really great deal at only $100, probably less than the cable bill)
Leave a comment below to tell me you bought them
Share this post on Facebook or Twitter (and tag me to let me know - @DiscoverShareInspire for FB and @rdenning on Twitter)
Email me your Mailing Address
You can't lose.
I am really trying to help you. I know that many of you long to be free. Free from an employer, free from the 9-5 grind, free to follow your heart.
We know how that feels. We've been there. It's scary and frustrating and soul-crushing.
Transitioning from the corporate world to the freedom of location independence is not easy. It takes hard work, and dedication and consistent commitment.
But it is possible!
And it begins by beginning. And beginning starts here, with learning from the experts. And for less than most people spend on their cable bill. Cancel the cable, and read these guides instead! (No, seriously)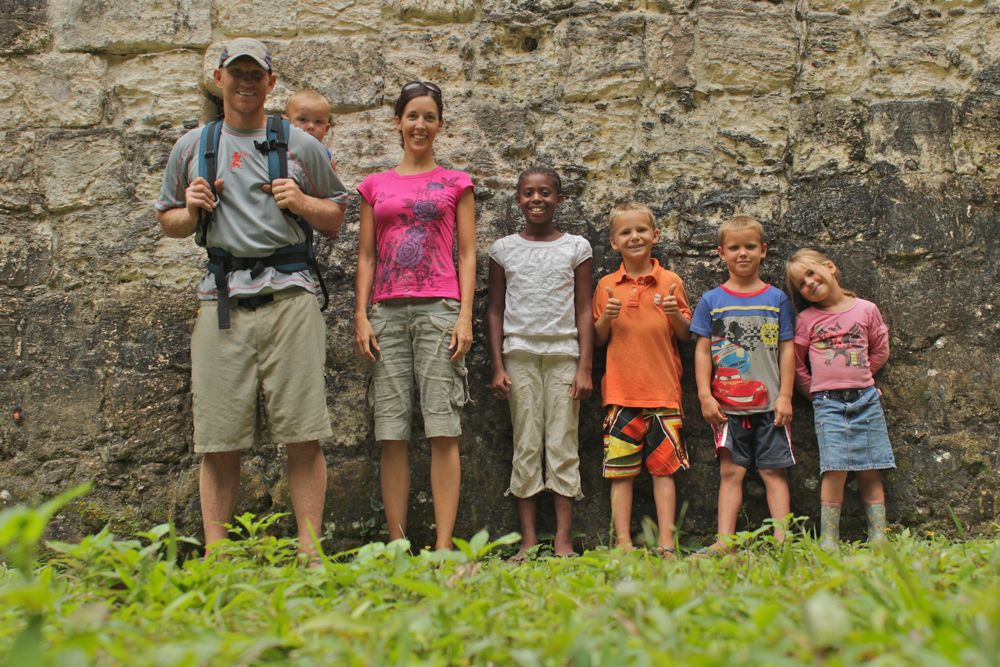 Exploring Tikal, Guatemala
In five years, you could look back and be amazed at the incredible experiences you've had, the personal growth you've undergone, and the freedom that has become your 'normal'.
Or, in five years, you could still be waiting for 'someday'.
The choice is yours. Will you choose to live deliberately?
Click here if the answer is 'YES!'
Comments
comments
Powered by New Facebook Comments