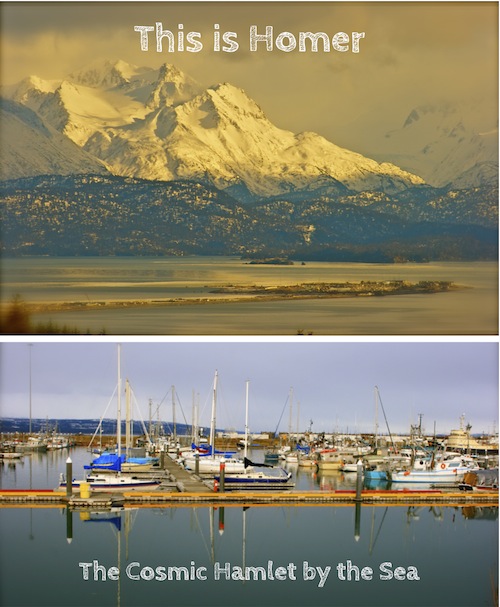 Homer is the 'halibut fishing capital of the world',  "a quaint drinking village with a fishing problem" reads one bumper sticker.
Another reminds us that 'Spit Happens' (The Spit is a long, narrow point of land extending from the shore into the sea).
But there's more to Homer than halibut and spit. After nearly a year living in this 'cosmic hamlet by the sea', here's what we know about Homer, Alaska.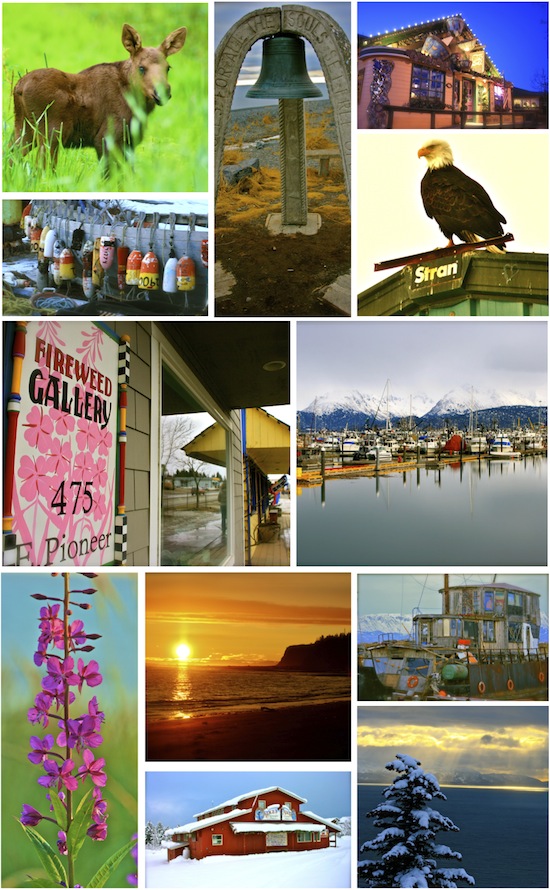 There are at least six parts that make up Homer. They consist of:
The Spit - The narrow piece of land that's too small to be a peninsula. Here you'll find fine dining at Land's End with spectacular views of the Kachemak mountains; the ferry dock which can take you across Kachemak Bay to Seldovia, Halibut Cove or even Kodiak Island; countless fishing charters; Captain Patties Seafood and other flavorful restaurants; the boat dock; oodles of shops selling everything from Peruvian sweaters to original Alaskan art (open only during the summer).
Pioneer Avenue - The 'downtown' of Homer, here you'll find popular eateries like Cafe Cups, Don Jose's, Young's Oriental, not to mention Subway, or our favorite - Cosmic Kitchen - which serves great Mexican food; more shopping can be found at Blackbeary Bog, Homer Jeans or North Wind; catch a movie at the Homer Theater, just don't expect it to be anything recently released; view and/or purchase art by local artists at the Fireweed Gallery or Ptarmigan Arts.
East End Road - Home of The Homestead - Homer's fine dining and fusion cuisine. You'll also find Wasabi's Sushi Restaurant, The Gear Shed (where you can get beautiful scarfs for only $12.99), Fitz Creek, McNeil Canyon, and one or two Russian Villages.
Russian Villages - Although they look just like any other group of homes in Alaska, certain areas are designated 'Russian village's by the fact that they're inhabited only by Russian immigrants, and have their own schools and orthodox churches. They can be found out East End Road and on the North Fork.
The Ridge - Elevated above the city of Homer, with a view of Beluga Lake, the Spit and Kachemak Bay, there are two roads the lead up to the ridge - East Hill and West Hill.
Running along the ridge are Skyline Drive and Diamond Ridge. Along these roads you'll discover the Carl E. Wynn Nature Center, the cemetery, and the radio station, along with many homes, trailers, and yurts among the Alaska wilderness.
Sterling Highway - The road that brings you into town and out to the Spit, this is where you'll find Safeway; Save-U-More; the gas stations; the banks; McDonalds; Islands & Oceans Visitors Center; Beluga Lake and the Farmer's Market in the summertime (although technically Lake Street by this point).
Where We Lived: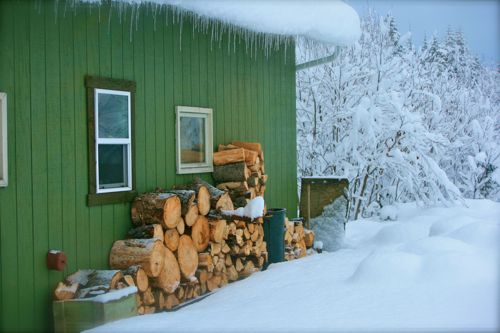 Living in Homer doesn't have to be expensive. Especially if you're willing to get creative and be flexible. My sister was able to house (and dog) sit for several people during her stay here - and even got paid to do it.
Our first 'home' was a trailer that was in need of some clean up. In exchange for labor, we got our first month free, and then paid only $300 a month. It was out about 15 miles out of town (only 5 miles from the neighboring town of Anchor Point).
But due to the fact that we couldn't get internet out there (they would have had to run a DSL line at a significant cost), we decided to move to the 'city' where we could get modern conveniences, like 1 mbps internet.
We found a cozy little place right in town, which we were able to 'rent' for free, in exchange for labor on a few projects (it's great that my hubby is so handy).
Never mind that it was only one bedroom- internet, free rent, right in town...what more could a family of seven want?
The Phenomenon: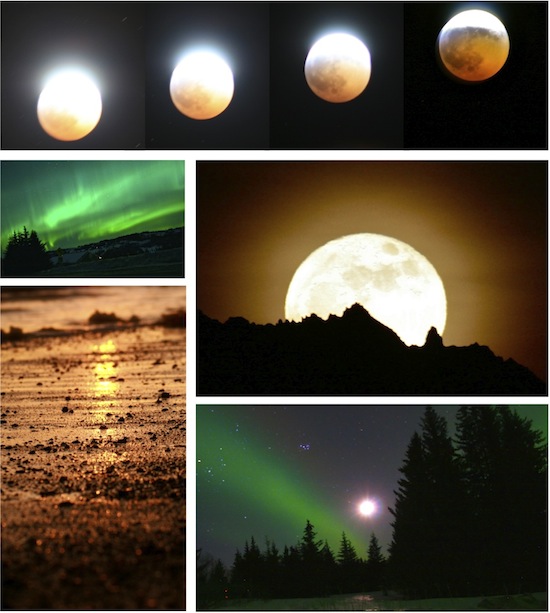 Whether summer or winter, Alaska offers a lot of cosmic wonders.
In mid summer, the sun sets at 2:00 am and rises at 4:00 am (in Homer). Other parts of Alaska, like Fairbanks and the North Slope, have 24 hours of daylight.
It was incredible to check the clock, thinking it was only 8:00 pm, but discover it was midnight.
Winter can be the exact opposite, where the sun won't be seen for four months straight up north. In Homer, in the dead of winter expect a sunrise at around 11:00 am, sunset around 4:00 pm (although there are longer hours of twilight).
But the long, dark winter nights provide their own light shows. During our time here we witnessed a lunar eclipse, a 'supermoon' and even saw the Northern Lights (in Homer, not a common occurrence).
Cross that one off my bucket list!
The People: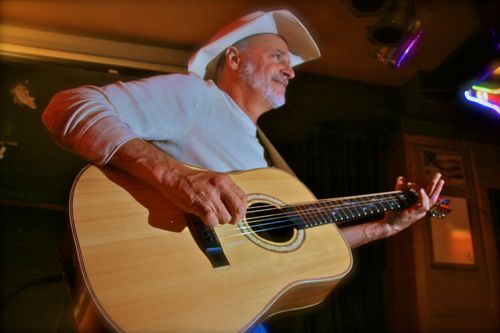 With a population of about 5400, that number swells to about 15,000 with an influx of tourists in the summertime who come to 'the end of the road' for fishing (halibut and salmon), bear viewing by float plane, glacier hiking across the bay, sailing, or hunting.
The average tourist visit to Homer is three days, and a majority of it is spent on a boat, on The Spit, or on Pioneer Ave ('downtown' Homer).
But it's the locals - the homesteaders - that give Homer her roots.
Performing at Duggans Pub and Restaurant, local legend Hobo Jim sings of life as a homesteader in 'the last frontier.'
In a way that only music can, his words and melody transport you to another time and place, connects you to generations.
His tunes hypnotize until you feel for yourself the love of working the land; the hard life of a fisherman; the challenge of surviving long, cold winters; the excitement of panning for gold; the thrill of running the Iditarod; and the pride of being a true Alaskan.
The Locals Today - Homer consists of a conglomerate of diverse personalities.
However, despite the differences, there's very little pretense in Alaska - folks don't care if you live in a million dollar mansion (not many of those around), a yurt or a trailer on the side of the road (yes people do that here).
It's okay to wear boots to church- in summer or winter- with your dress (and there's a surprisingly wide variety of churches to choose from for such a small town).
Nobody cares if your car is clean or dirty, new or old (or missing parts for that matter, there is no emissions or safety inspection in Alaska).
There are a few things the don't particularly like - such as if you refer to the Lower 48 as 'The States', and charge extra for shipping, as though they're in outer space.
You might be the one who's in outer space, since they refer to taking a visit to the Lower 48 as 'going outside'.
The Russians - Sequestered from the 'American's', the 'Old Believers' aim to maintain their culture and orthodox beliefs by adhering to specific social and religious standards.
The adult men have full beards, the women wear very colorful silk or satin dresses and scarves to cover their heads (married women wear scarves, single women uncover their heads).
They drive modern cars, shop and work at the stores in town, use cell phones, and mostly keep to themselves. Some have no television or internet in their homes, they can speak English, but speak the 'mother language' as well.
Many make a living from commercial fishing, but they also own businesses in town. Although stand-offish from the outset, if you get the chance to get to know them, they are very friendly (when he taught them, the Russian teens fondly nicknamed Greg - Grichy).
The Food: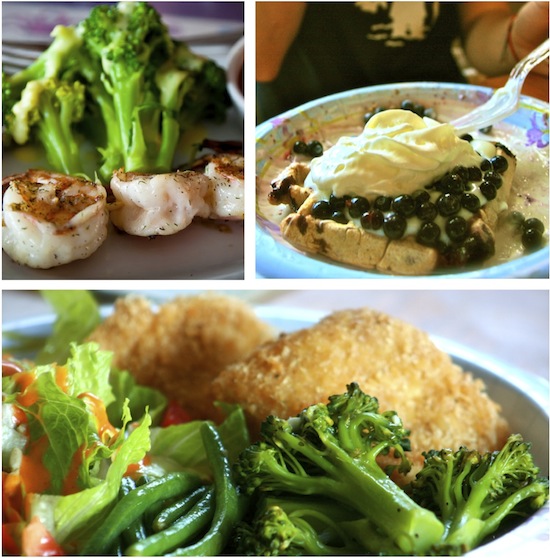 Homer is the place to get great seafood. Salmon, halibut, cod, Dungeness and king crab.
Restaurants in town offer locally (although commercially) caught, flash frozen, 24-48 hour fresh fish or crab. Expect to pay market prices- there's no discount just because you're near the point of acquisition.
There's plenty of great restaurants to choose from. Some of our favorites include Cosmic Kitchen, Captain Patties, Land's End, Fat Olives and Sourdough Express.
But if you want the freshest fish possible - never frozen, hours fresh- the manna of the sea, you'll have to catch it yourself or get in with the locals. You'll never find anything so heavenly as fish that was swimming just a few hours before.
During the salmon runs, the freezers of the locals (and especially the native tribes) are overflowing with fresh salmon. We were the recipients of several gifts of very large, and extremely delicious King and pink salmon, as well as halibut, cod and crab.
You've never eaten fish until you've eaten it fresh in Alaska. Even people who 'hate' fish will LOVE fresh wild-caught salmon or halibut. It's happened more than once.
But Homer has more than seafood. We've eaten moose stew and bear steak, and picked our own wild blueberries with which we created some heavenly crepes, pancakes and pie.
Cost of Living Here (as of April 2011):
4 Bedroom House Rental ~ $1500/mo (or house sit, live in a yurt, park your RV roadside, or camp in a tent - this ain't the Lower 48)
Cost of gasoline/diesel ~ $4.41/$4.71 a gallon
Dinner for two: Cafe Cups ~ $17-$30/plate; Land's End (locals night during the winter) ~ $7-$10/plate; Captain Patties ~ All-you-can-eat-prawns $23 (spring); Summertime prices are higher.
Internet for 1 Month: ~$59 for 1 mbps
Groceries:
Milk: $3.89/gallon
Bananas: $1.19/lb
Eggs: $3.29/18
Bread: $3.00/loaf
Boneless/Skinless Frozen Chicken: $3.45/lb
Greek Yogurt (our favorite): $5.30 for 1 pint
Diapers $20 for 60 (we buy in bulk)
Utilities:
Water/Sewer ~$75/month (Homer City charges $45/month in 'just because' fees)
Electricity ~ $100/month summer - $300/month winter
Other Benefits of Living in Alaska:
PFD - Permanent Fund Divedend: Alaskan residents receive a share of the government revenues each year. Yes, the Alaska State government actually operates in the black.
Subsistence Allowance - Residents can 'live off the land' by harvesting their own firewood (~25 cords a year), dip netting (salmon fishing with a net) and other 'hunting' and 'gathering' benefits (like shooting moose and bear, gathering wild blueberries, raspberries and blackberries and cutting your own Christmas tree).
Connections & IDEA - Programs that offer money to pay the education costs (materials, lessons, etc.) of homeschooling families ~ $1200-$1900 per child per year.
Comments
comments
Powered by New Facebook Comments