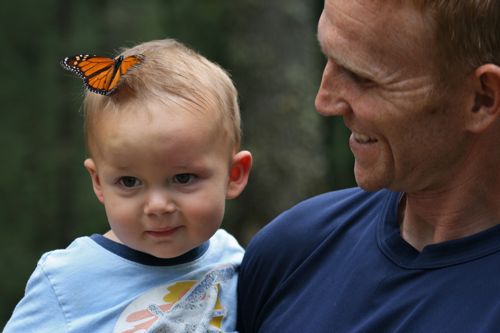 As a child, I distinctly remember one magical day when millions of Monarch butterflies migrated through the town where I was living. I twirled around like a princess, in awe and wonder, as they fluttered around me.
It was a one time experience, and one I have never forgotten. Before I even knew there was a Monarch reserve, I wanted to go there.
Then, just last year, as we were imagining up this epic expedition, I sat with my children and watched videos on YouTube about visits to the Monarch reserves in Mexico.
"One day we'll go there," I told them.
Well, that day had arrived.
The morning was cold, foggy and wet when we woke up in the mountains outside Ocompo, Mexico. It had rained during the night, but we slept cozy and warm in our truck and roof top tent.
Despite the chill, once the sun was out, Greg proceeded to take a cold mountain shower using the frigid water from our portable shower bag.
Eager to begin our adventure for the day, we packed up before breakfast, and drove toward our destination - El Rosario Monarch Butterfly Reserve.
It took us an additional half hour of driving before we arrived at the parking lot at the base of the entrance. We parked our truck, and trekked up to the ticket office.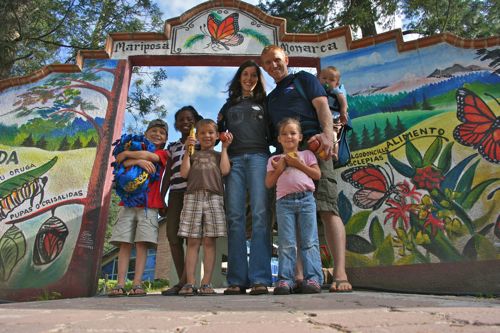 Children over 5 were $30 pesos each, adults $40 - a total of $170 pesos for our family (or about US$13, not bad to fulfill a lifetime dream).
A guide was included for free, but a tip would naturally be expected at the end. We decided to try and save our money by not using a guide.
"How will you find the butterflies?" the prospective guide asked.
It can't be that hard to find them, I thought to myself. Greg responded, "I guess we'll wander around the mountain lost, enjoying the day." The guide shared a few directions with us anyway to help out these crazy güerros, (yes, we've actually been called, güerros, not gringoes... don't know why.)
Greg's words turned out to be prophetic. We did wander around lost, hiking up and down and up again, searching in vain for millions of butterflies. Within an hour or more, our legs were tired, we'd eaten up our 'breakfast' of oranges, apples and bananas, and whining had begun with some little ones.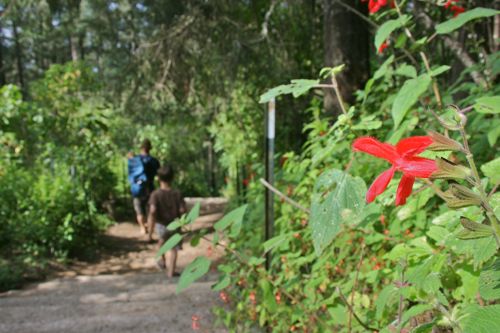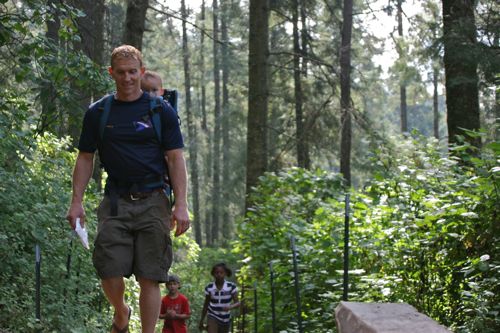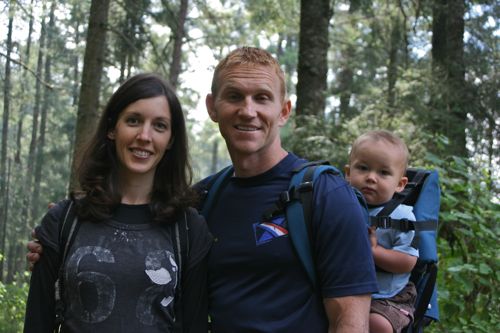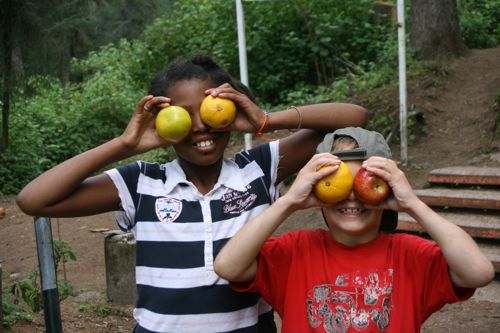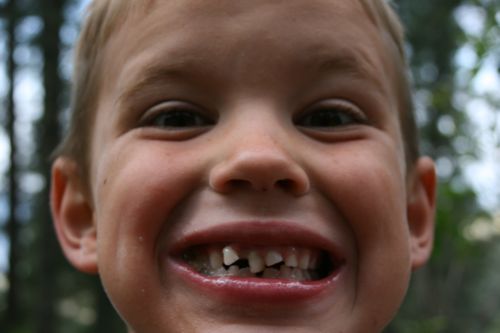 Loose teeth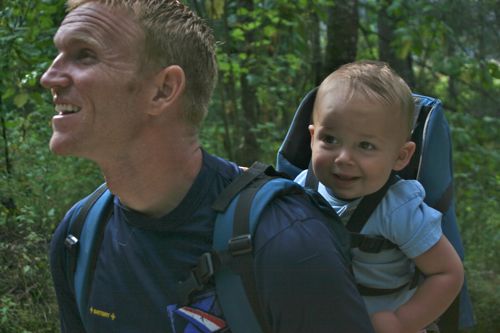 Our friends had already called and arranged to meet up with us. About the time that we'd reached some limits, we finally found them on the trail.
They were smart enough to bring a guide, so we joined their party. Their guide told us that we were about half way to where we would find the butterflies.
That seemed so far for little legs that were already tired (and cold, we weren't prepared for the really cold weather), but there was nothing to do but take one step at a time. We weren't going to miss out on this for some tired legs, so we trekked on, and enjoyed the journey.
Soon we began to see signs that we were close.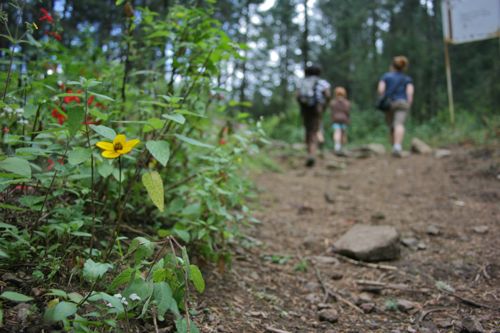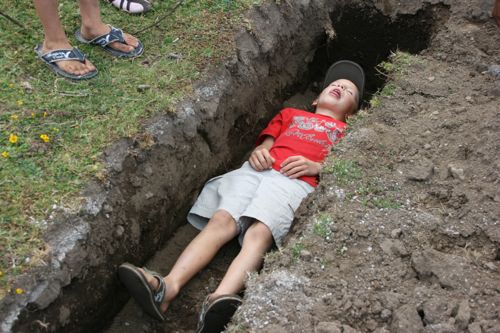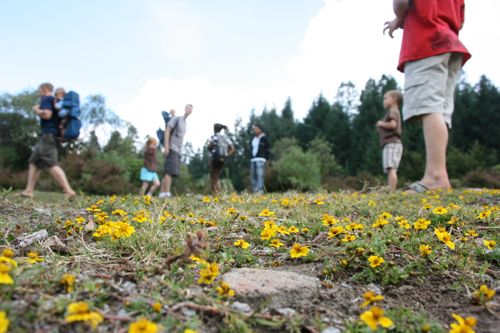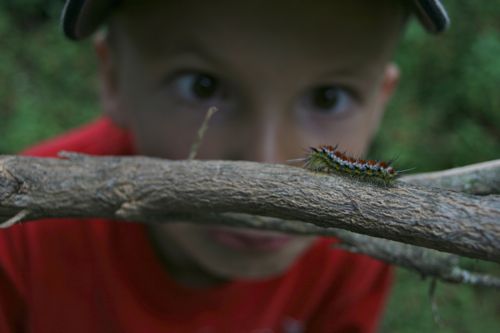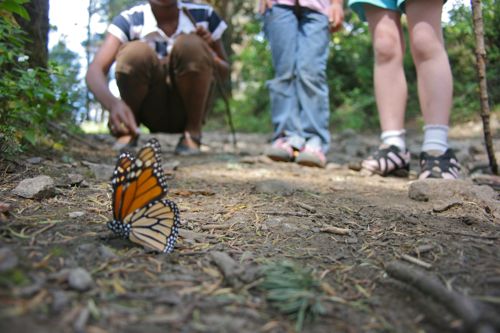 Slowly but steadily, climbing through forests and fields, we reached the area where branches hung low and heavy with the compounded weight of millions of butterflies.
It was incredible to see, and as we arrived, the sun peaked from behind the clouds and began to warm their little wings, which they spread and began to fly all around us.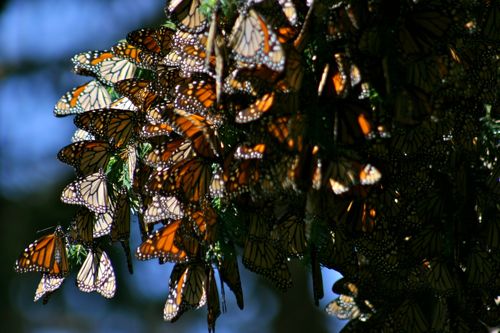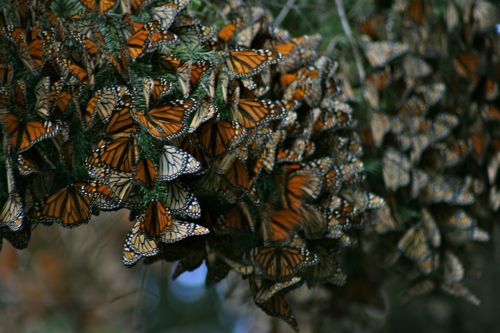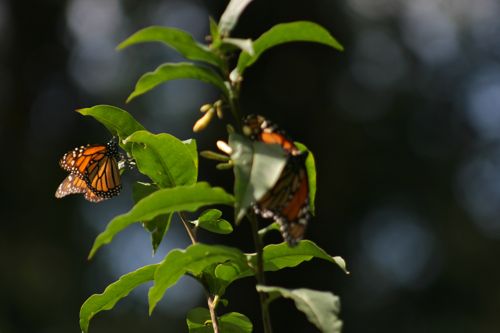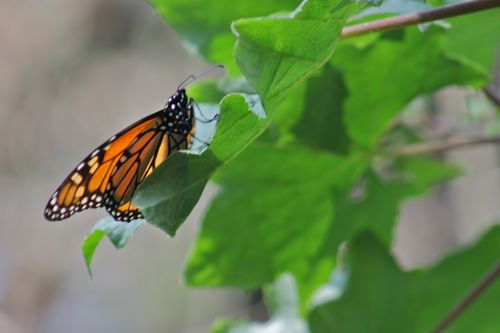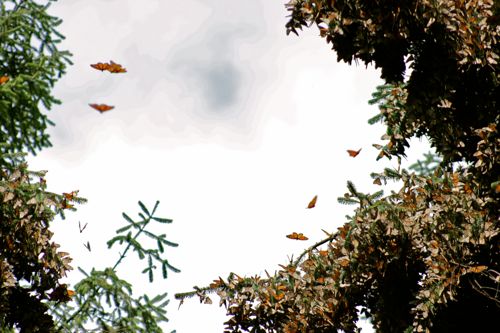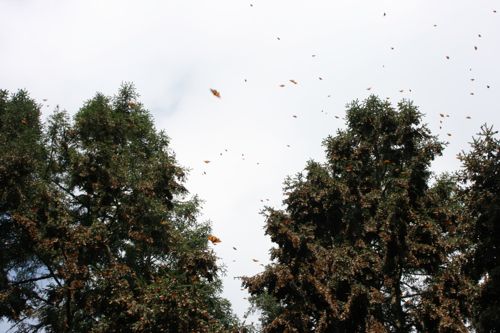 The kids were eager to have one land on them, so they each sat patiently waiting on the ground. Parker even laid down flat on his back and was quite still for a good half hour.
While watching and waiting, a butterfly landed in my hair, but then one landed on Atlas' head, and so mine flew away while I reached for my camera. It stayed on his head for quite a while, just sunning itself.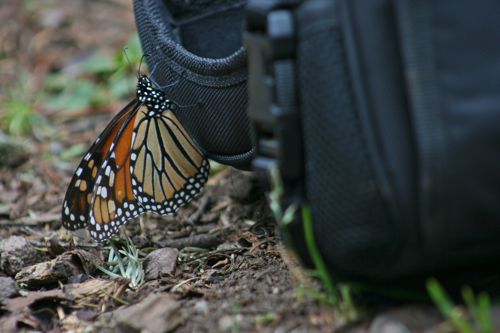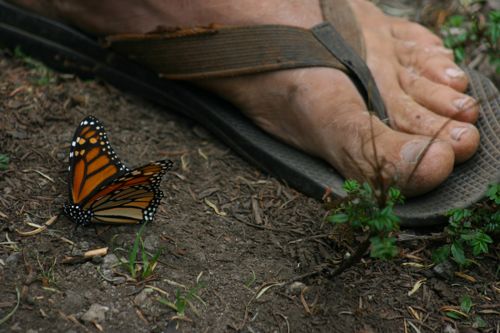 The kids were enthralled by the little creatures. They hadn't really imagined that we would see so many butterflies up close. Entranced by their magic, they were content to sit and watch (well, okay, they wanted to hold them too).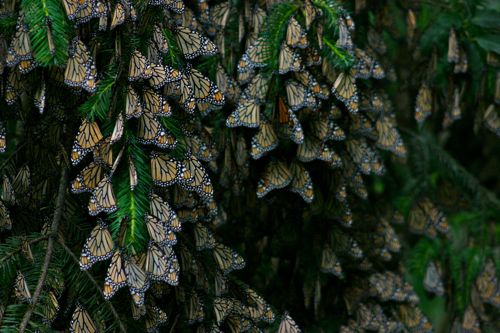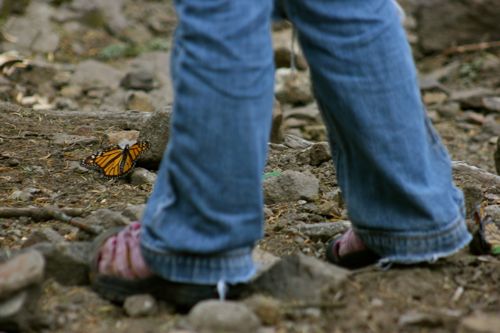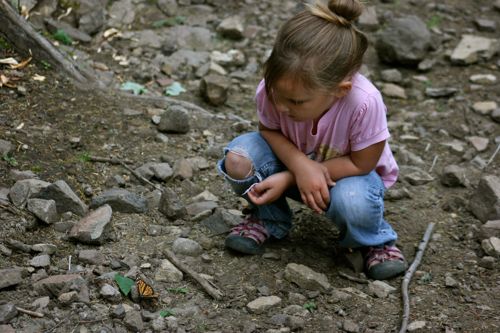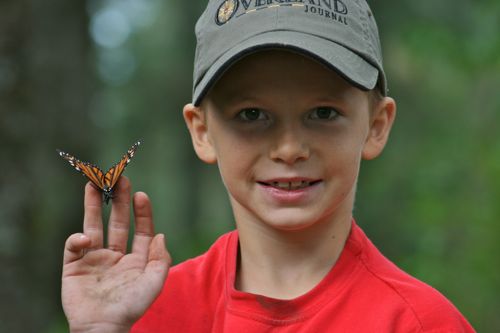 The hike valle la pena - it was worth the cost. But even then, we still had to hike back, and by the time we left the sun was behind the clouds again and it was very cold. We weren't prepared for it with our shorts and short sleeves.
To help the time past as we journeyed down the mountain, we made up a funny song about being very cold to the tune of Oh What a Beautiful Morning. It got us laughing, and before we knew it, we were back at the truck.
That quickly, something you've dreamt about and planned for happens, and then it's over, only a memory.
All you can do is relish it while it's there before you, and then treasure it once it's gone.
You can watch the video of it here. (Click here if you can't see it):
Have you had a dream come true?
Comments
comments
Powered by New Facebook Comments