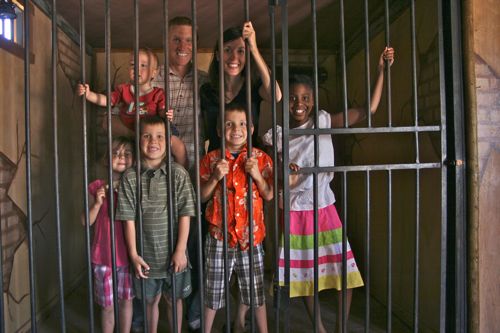 After visiting Historic Bisbee, Arizona and attending church in Sierra Vista, we drove to Tombstone to meet up with Jenn Miller of EdventureProject.com
Jenn and her crew were taking the Silver Mine Tour when we arrived, so we did some exploring on our own. Tombstone is an old west town that was home to the likes of Doc Holliday and Wyatt Earp.
First we visited Helldorado, where we were locked in jail, Greg was laid to rest in a coffin, and we practiced our cowboy stance.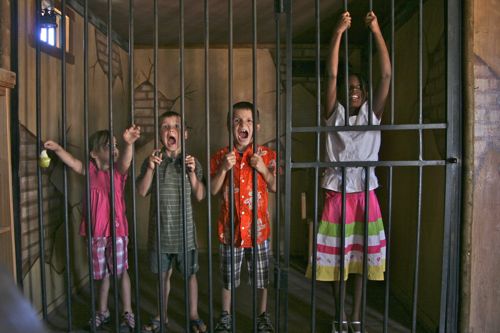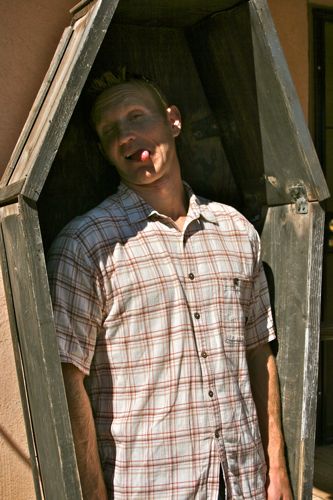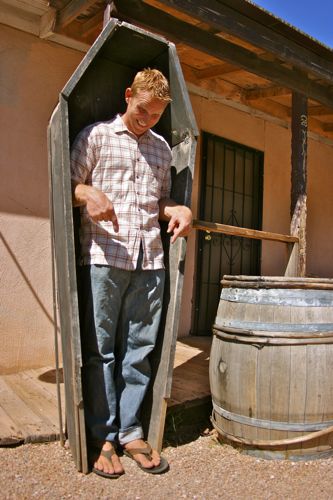 He fit, except for his feet. They were a little too big.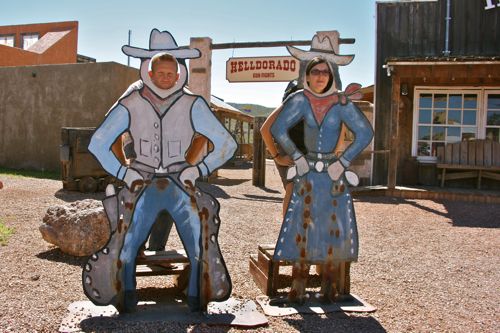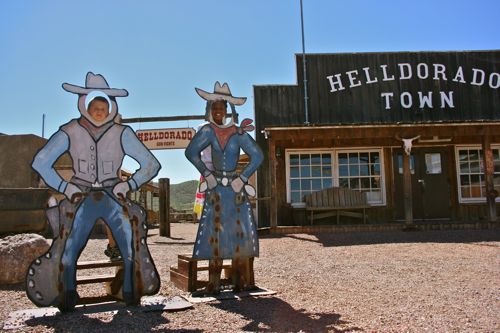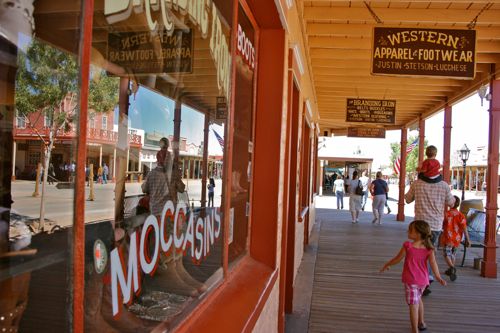 Next we walked the historic district.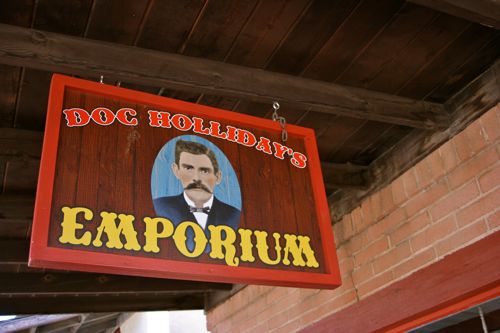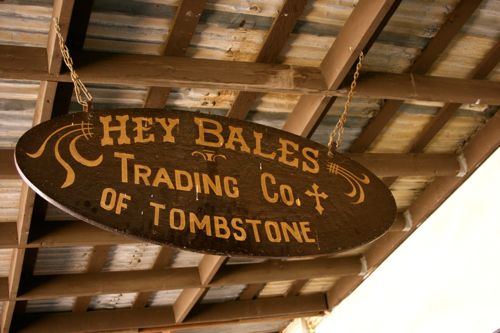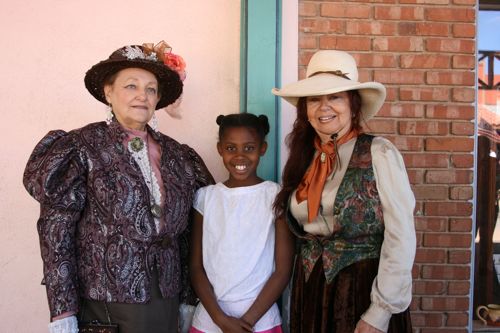 Kyah wanted a picture with these ladies.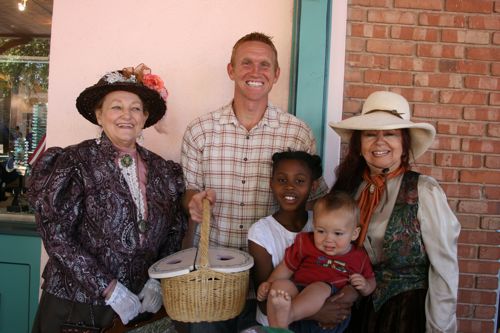 They wanted a picture with the 'big guy'. (We thought they meant Atlas. They really meant Greg.)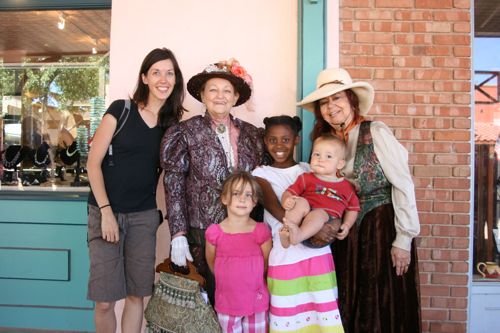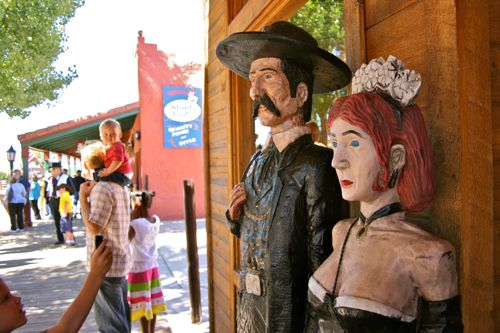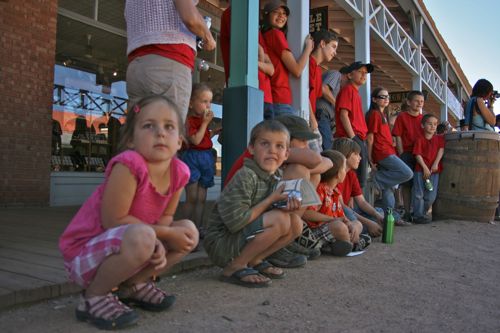 We met up with Jenn's gang and watched some reenactments (I thought they were too violent, even for 'pretend')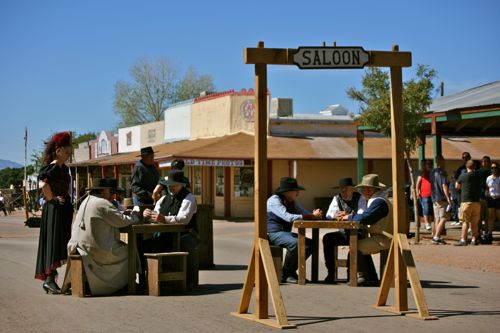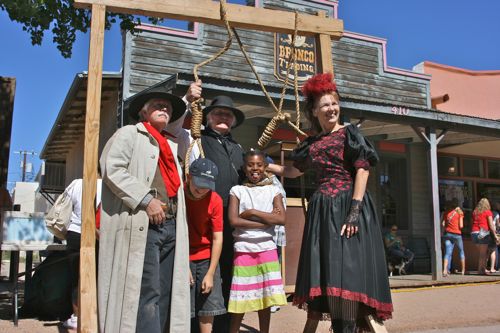 Kyah and some of Jenn's gang got hung.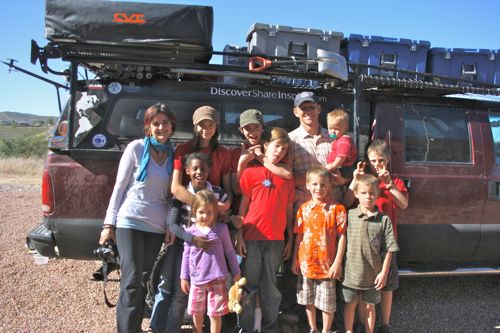 We spent the evening and next morning hanging with Jenn and her amazing family. Our visit was too short, but rewarding. It was great to finally meet in person.
Click here if you can't see the video below.
Have you visited Tombstone? Have you met the Miller family?
Comments
comments
Powered by New Facebook Comments