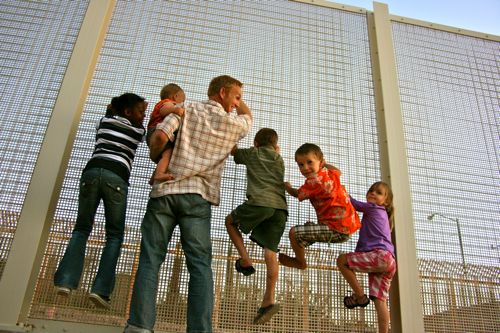 After visiting with our friends in Tombstone, Arizona, we passed through Bisbee once again, to collect some veggie and stop for a bite to eat, then head south for the border, with plans to cross the next day.
We drove to Douglas, Arizona, a town that borders Agua Priete on the Mexican side. Once in town, we did some errands, stopping at Walmart to pick up a few groceries (unfortunately the only grocery option in town.) It was located within a couple hundred of feet from the Wall that separates Mexico and the U.S.
It wasn't surprising to find the majority of shoppers and workers had a Latin complexion. We were a little surprised to discover that our cashier actually lives in Mexico. She comes across everyday to work, and then returns home to her country. Earning in dollars, spending in pesos. That's the way to do it. 🙂
We splurged on a few luxury items (like Greek yogurt) knowing it may be the last time for such indulgences. Then we went in search of a campsite.
We located what we thought was a pretty good spot, pulled out our kitchen and started cooking up dinner.
It wasn't long before a border patrol officer pulled up and sauntered over to talk with us.
"If I were you, I wouldn't camp here. You can if you want, but see that ditch over there (about 10 feet from our truck), that's a high traffic area. In fact there are a few illegals in there right now that the patrol is chasing. Once the sun sets, it gets even busier."
Greg talked to him for awhile, asking lots of questions. He discovered that:
this particular border is especially active
there are several people who try and cross the border every day
if a first or second attempt, fingerprints are taken and then they are let go on the Mexican side
others with more of a criminal record are held in a facility nearby
in this patrol's opinion, 'they are not dangerous, and it's not dangerous to cross into Mexico'. They're just trying to get across to find work, etc.
no barbed wire or dogs are used along the Wall because of medical liability. If someone was hurt, then taxpayer's dollars would be spent on their medical care (makes sense except that they're instead spending millions of dollars every year on border patrol salaries, four wheelers, horses and helicopters, not to mention the network of cameras that have the place covered...????)
people do try to sneak into Mexico
We finished our dinner, then visited the Wall ourselves (and made this video), before finding ourselves another place to sleep for the night.
Curious, there is no wall separating Canada from the U.S. Why was so much of taxpayer's money spent on building a Wall hundreds of miles long (the entire length?) between the U.S. and Mexico? What's the difference? Is it economy?
What's the difference between this Wall, and the Berlin Wall, or the Great Wall of China (built to keep out the Mongolians)? Isn't it just another attempt at dividing humanity?
Call me an idealist, but from my perspective in camp that night, with a nearly full moon shining down on me and Mexico, it looked like a landscape made by God that no one could divide, even with a Great Big Wall.
And from my personal experience, even though we speak a different language, and have varying colors of skin, all people are people just like me (many of them much better, especially in Mexico).
Perhaps it is just as a friend (American living in Mexico) commented to me later - the Wall is built to keep Americans out, so they don't spoil Mexico. Hmmm, maybe I agree.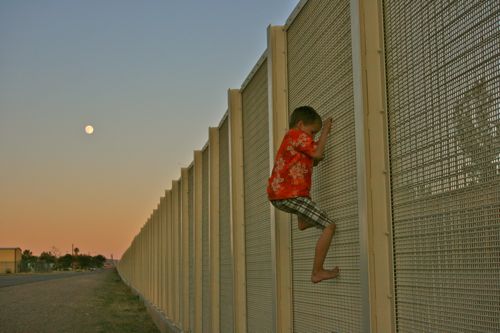 Let me in!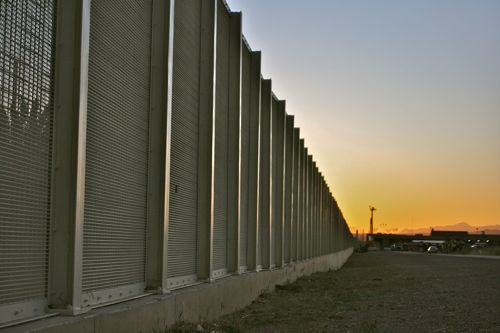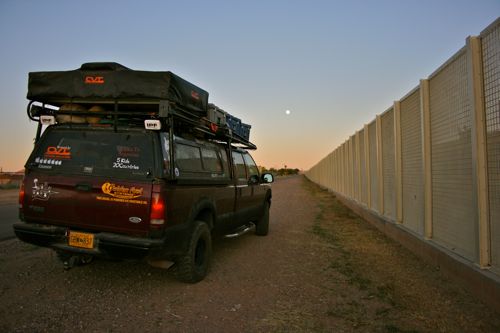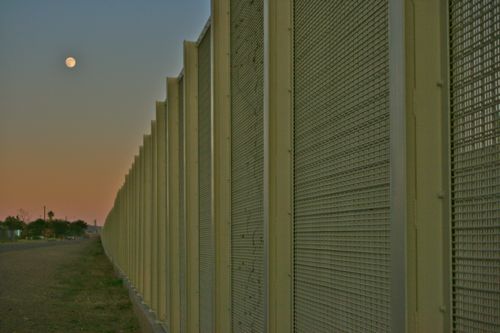 What do you think about the Great Wall of Mexico?
Comments
comments
Powered by New Facebook Comments