It's raining?!
Rain, in the morning? That's strange.
It is rainy season on the Nicoya Peninsula, and the thunderstorms are incredible. But they're usually in the evenings or at night, shaking the house, lighting up the sky and waking us up with their intensity.
Rain in the morning doesn't bother me... except that we're doing something today that I've really been looking forward to.
It will stop. Right??
It doesn't stop, and we have to reschedule our Monday appointment for Wednesday -- the day we planned to depart from Cabuya, where we've been staying for the past 5 1/2 weeks, to return to our house in Puriscal  .
I'm nervous. If we have to cancel again, we'll miss out on this experience that I've been longing to do almost since we arrived.
But Wednesday comes and the skies are clear and beautiful. By 8 a.m. we're standing in front of the Zuma Tours office in Montezuma, and before long we're loading into the boat and speeding past the beautiful Costa Rican coastline.
Oh, it feels good to be out on the water, wind in your face, with the sun in the sky. The vast blue ocean spreads as far as you can see on one side, until it kisses the heavens. It's good to be alive, living the pura vida
Pura vida is the Costa Rican phrase which translates literally to 'pure life', but it's what the ticos say for everything --
"How are you?"
"Pura vida!"
"Thanks for doing that!"
"Pura vida!"
"What a gorgeous day!"
"Pura vida!"
It is a pura vida.
Soon we see our destination. The azure sea licks the suntanned shore. It's delightful (even if filled with tourists).
You know what's next, right?
Snorkeling!
For over an hour we explore this magical underworld -- fish in all colors of the rainbow -- blues, purples, oranges and yellows, stripes and spots and solids too. Anglefish, porcupine fish, needlefish and so many more! (Kyah -11- even saw a stingray!)
The kids love it, but they're not the only ones. My mom floats contentedly on the surface of the water, mesmerized. Parker (10) and Kimball (9) free dive, Aaliyah (7) floats around like a buoy, my sister dives for sharks, my husband is in his element -- even saving a woman and her baby from drowning -- even Grandpa gets in and Atlas has on his swim floaties (though when I ask if he wants to look through my mask at the fish below he says, "Not right now mom. Do you think fish bite?" 🙂 )
Our guide with Zuma Tours is incredible, going out of his way to find 'treasures' to show us -- like starfish and puffer fish -- before returning them to their ocean home. He even shows a 'secret' group the 2 meter (6 ft) (harmless) shark that's lurking in the cave below!
In between snorkeling spots, our guides serve us slices of pineapple and watermelon, even M&Ms for the kids. Drinks are included and so is lunch, which is where we head now, before the next adventure.
We're served fish or chicken with chips, vegetables and bread, and then our guide cracks open coconuts he found on the beach. Our dessert is coconut water and coconut meat. My favorite!
Kayaking and SUPing!
There's time to explore before the boat heads back to Montezuma. After examining the gift shop, and feeding pieces of coconut to the resident (rescued) macaws, Greg decides to take advantage of the opportunity and rent kayaks and SUPs (Stand-Up Paddle boards) -- the SUPs were a first time experience for us. (Make sure to get some and try it out when you visit!)
I spend my last moments slowly walking the beach with my sister, discussing what the future holds, and dreaming of sailboats, Incan ruins and the Amazon.
Then it's time to go. The entire day was more incredible than we could have imagined, a memory locked forever in our hearts.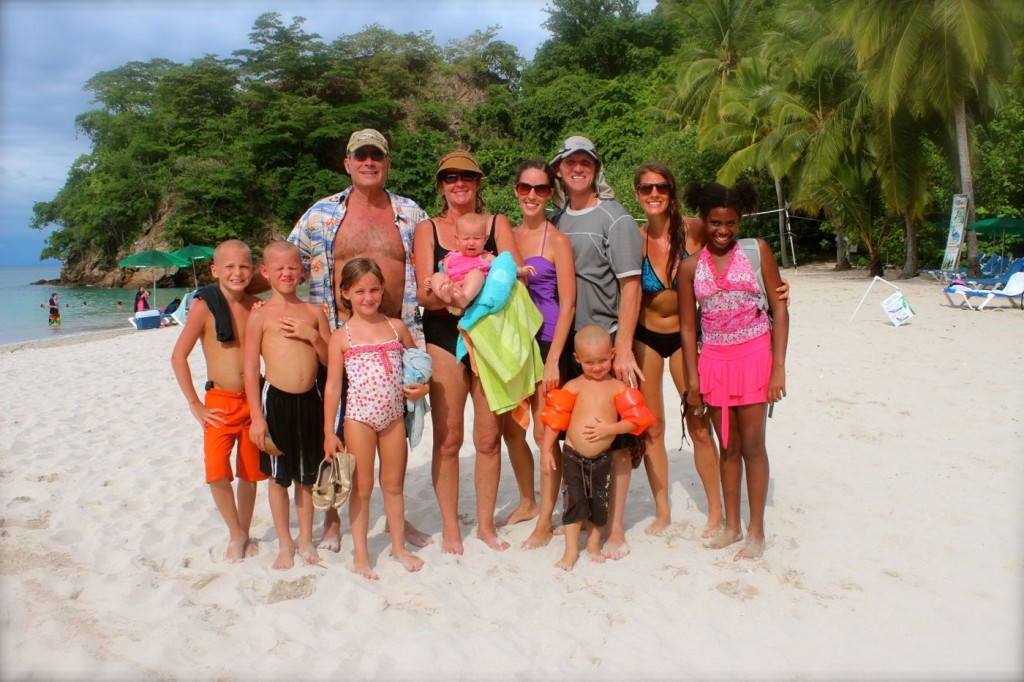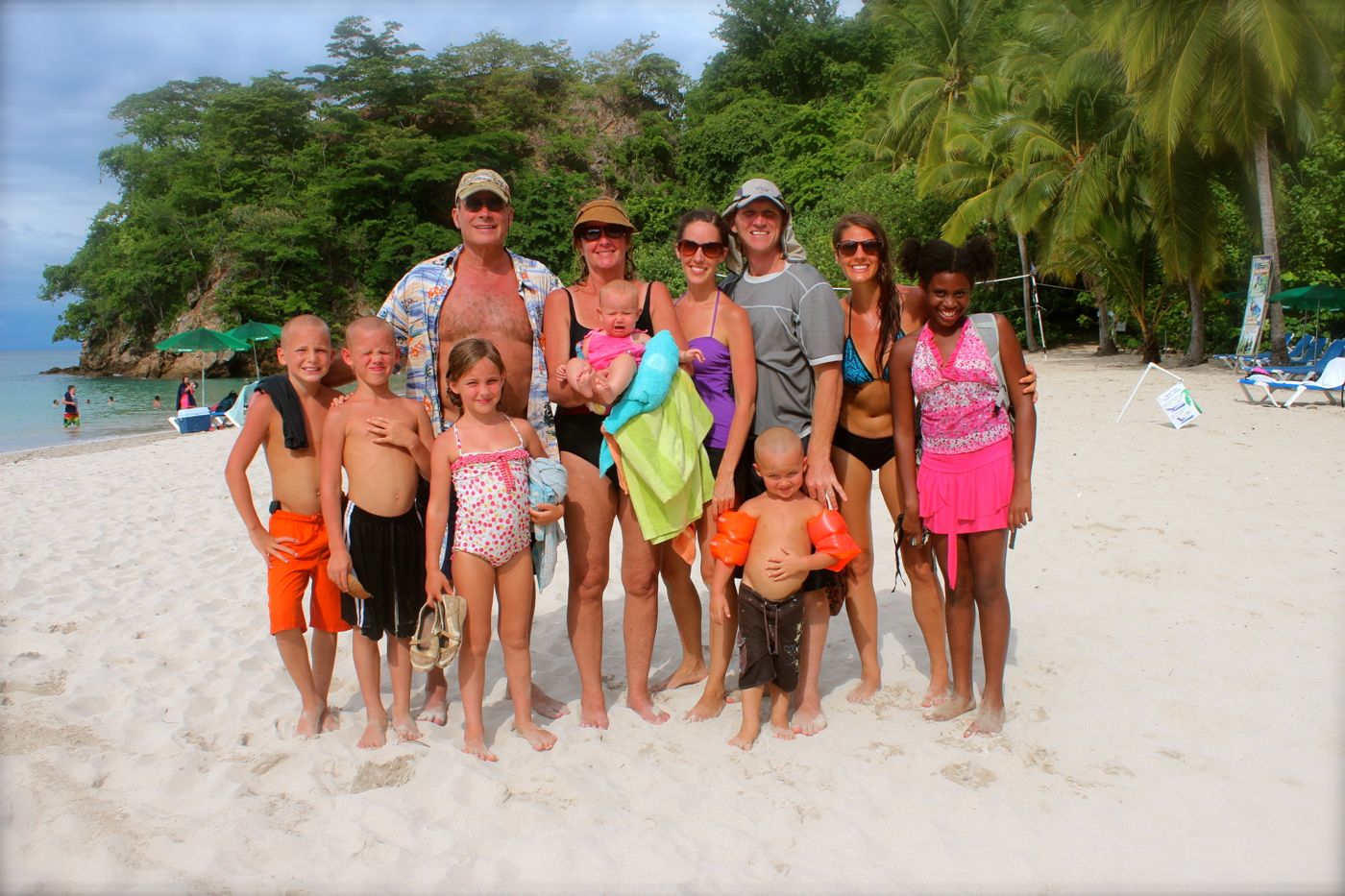 Have you been to Tortuga Island? Would you like to go?
Comments
comments
Powered by New Facebook Comments