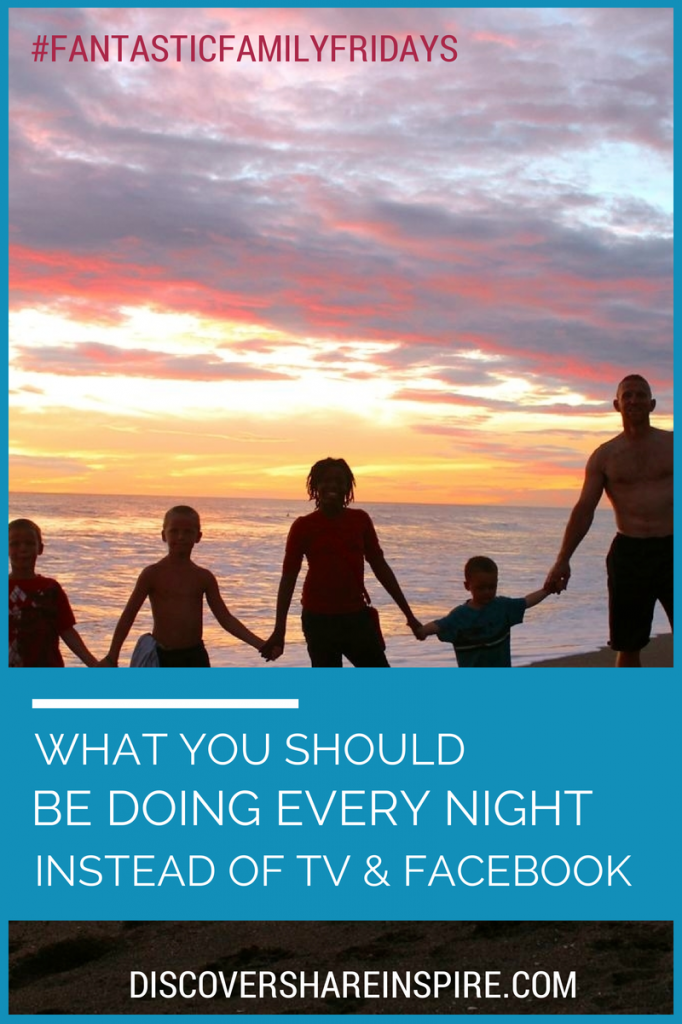 ***See the all the tips from the Fantastic Family Series here.***
So you want to know what you should be doing every night INSTEAD of TV and Facebook?

Great! Watch the video.
"But Rachel, aren't you going to write out a nice long post telling us what you said in the video?"
Nope.
You know why? Because I'm busy.
Really, that's all it is.
I have six kids. I have a four month old that wakes me up 2-3 times a night. My husband and I educate our children at home. We spend all day together.
PLUS I design websites and have clients who having me editing ebooks, designing graphics, creating social media and content marketing plans... I have lots to do.
For all of this, I am very grateful.
But I'm also very busy.
So if you want to know what really good tip we have for you today (a routine that we do as a family every evening)... well, you're just going to have to watch. I already took the time to make the video.
That's all there is to it.
Have a nice day. 🙂
Then share you thoughts in the comment below. We love comments!
Comments
comments
Powered by New Facebook Comments