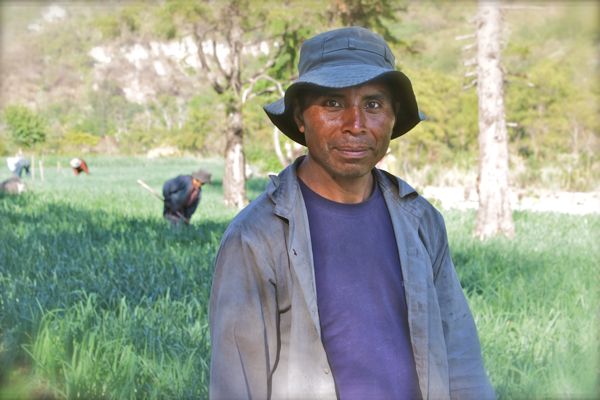 It's 4:00 a.m. The world is silent (yes, incredibly, at 4:00 a.m. it's even silent in Central America). My kids sleep soundly as I rise for my morning routine at our new house in Panajachel, Guatemala.
It starts with some reading of spiritual literature on my Kindle, and then continues with work.
People are often shocked when they learn I get up at four. Their reaction varies from utter disbelief; to pity - hoping that I won't have to do that for long; to repulsion.
Truthfully? I LOVE getting up at four. I LOVE getting up to work.
Why? Because I get to do work I thoroughly enjoy doing (writing; editing photos and video; creating - this free book is one of my current projects). And I get to do it at a time when I can give it my complete focus, without constant interruption (which is what happens throughout the rest of the day).
The kids rise by 6 ish. We do our morning routine; focus on education; do more work; then as evening approaches we head out to hike the highland hills of this beautiful country where we currently reside.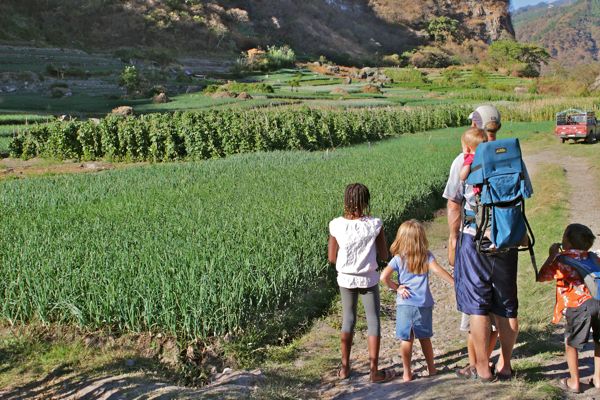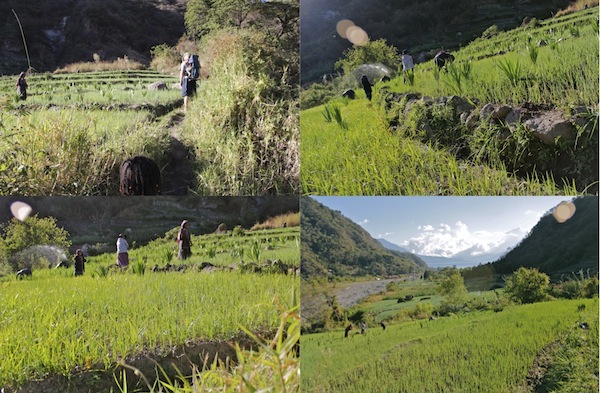 Not everyone has the privilege of doing work that they love.
As we walk, we pass many people working in the onion fields. They probably got up almost as early as I did today, and their work day isn't yet done. I'm sure they'll work until the sun sets.
Talking to one local man about the concept of doing work that you love, he couldn't quite grasp the idea.
What do you mean, do work that you love? Work is work. You do it to survive, to eat. What's to love about it? What choice do you have? What else would you do?
That's their life. They rise early each day, and work until dark, just so their family has enough to eat, and maybe extra to send their kids to school, or buy clothes.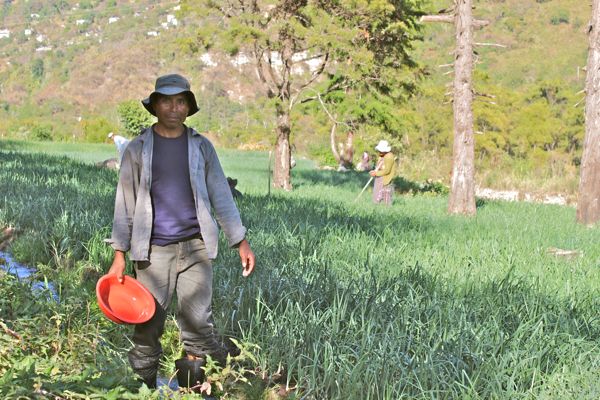 You and I, we're not like these people.
Don't get me wrong, we're in no way BETTER than these people, but we most certainly have more opportunities.
In the developing world, we have terms like lifestyle design, location independence and living on purpose.
They're concepts and paradigms that are unique to certain cultures. They're ideas that demonstrate that as a society, we no longer have to work just to survive. We can choose to do work that is fulfilling. Work that uses our God-given talents, and helps to make the world a better place.
"But wait a second," you say. "I am doing work just to survive. I'm not doing work that I enjoy. I'm working just to pay the bills."
Yes, that may be right. Perhaps you are just working to 'survive'. But the extent of your 'survival' is on a different level. And can you at least understand the concept of doing work that you love? If so, you're ahead of the game.
If you're reading this, on a computer, that is connected to the internet, then you have a bazillion more options available to you than a person who only has a vague idea of what the internet is - or has never even heard of it.
If you can understand the THEORY of 'doing work that you love,' then perhaps you have a God given responsibility to actually DO WORK THAT YOU LOVE.
Why else would you be able to understand the idea, if you weren't meant to do something with it?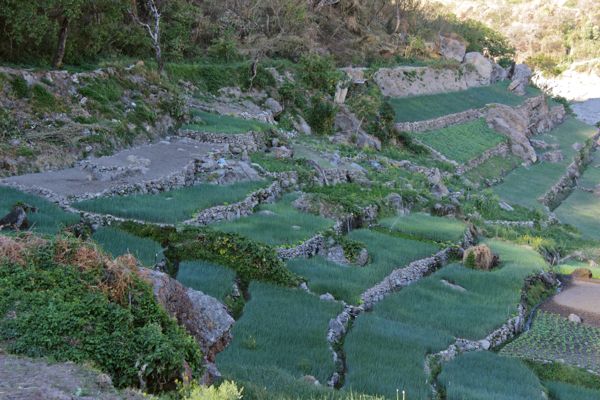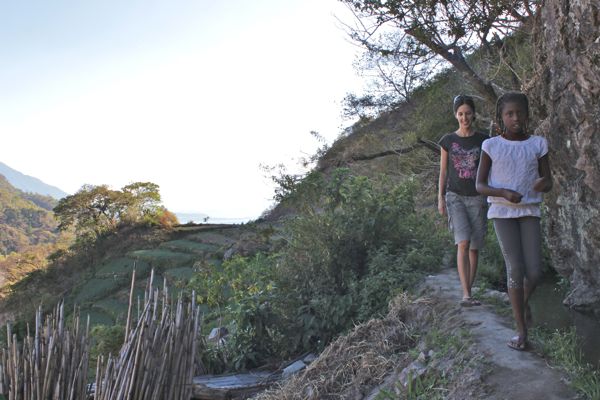 For the people who live in these hills and work in these fields, the world has been very much the same for generations.
They live a simple life. They plant their onions, they harvest their onions, they plant them again. Every day is pretty much the same. They haven't traveled much outside the area surrounding their village (only as far as they can walk). Things will probably go on very much the same for years to come.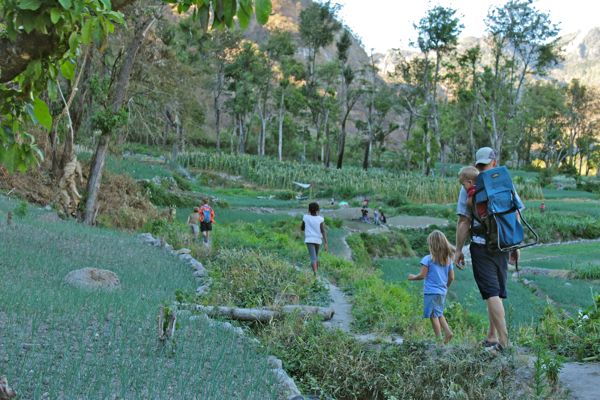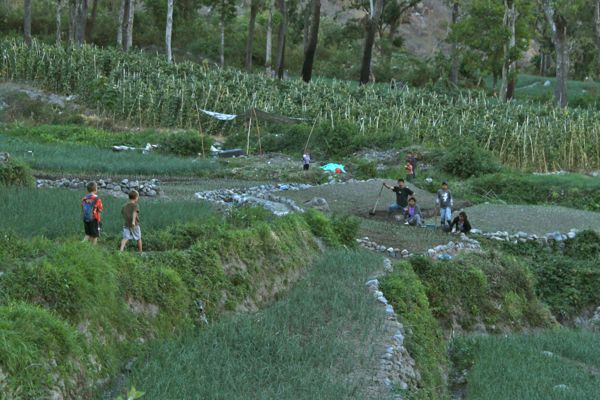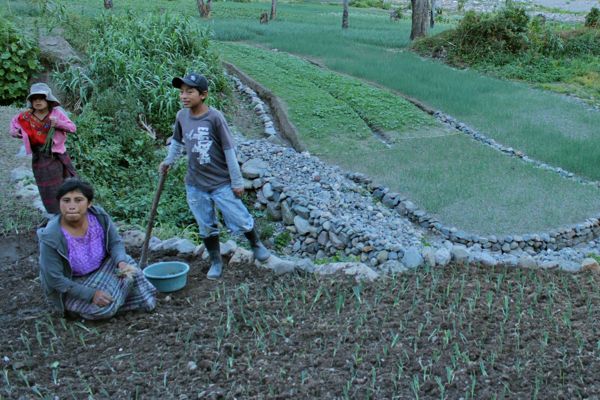 But for others, the world is changing. We've entered the information age. The connection age. The age of possibility and opportunity, like none other we've seen before.
For those of us who are reading new ideas on a computer screen, in a house that is temperature controlled and has electricity and running water, we have a great responsibility.
If you don't have to get up in the morning and gather firewood to cook your meal, or to warm your house, then you live in a world where new notions are available to you; where information is at your fingertips; where circumstances can be yours to mold to your liking.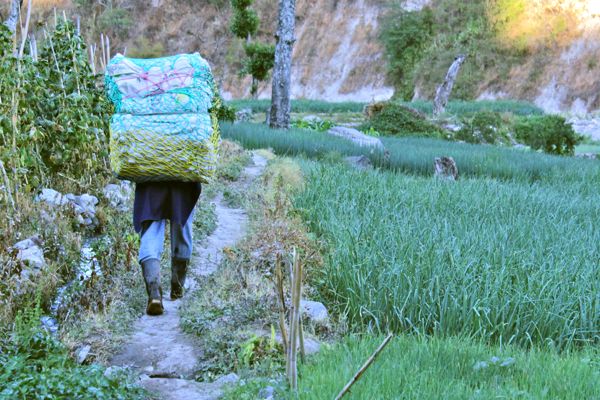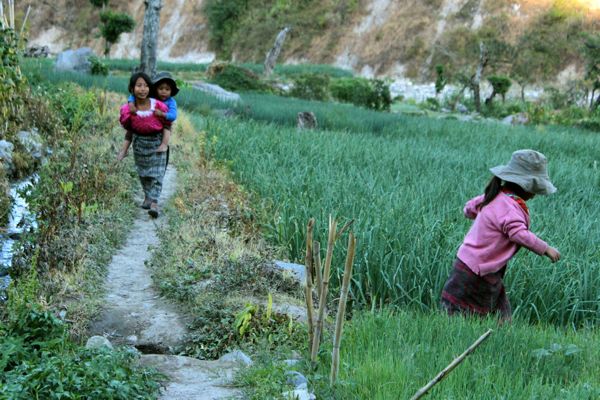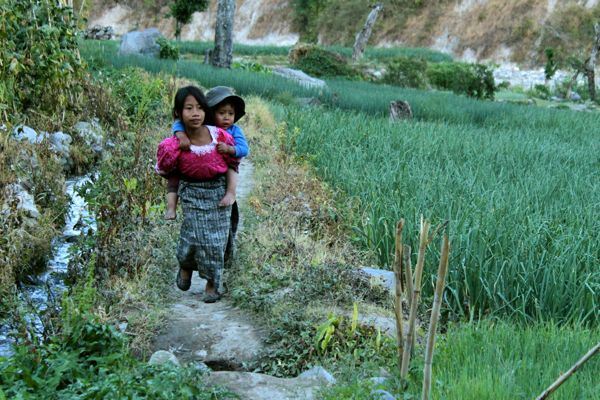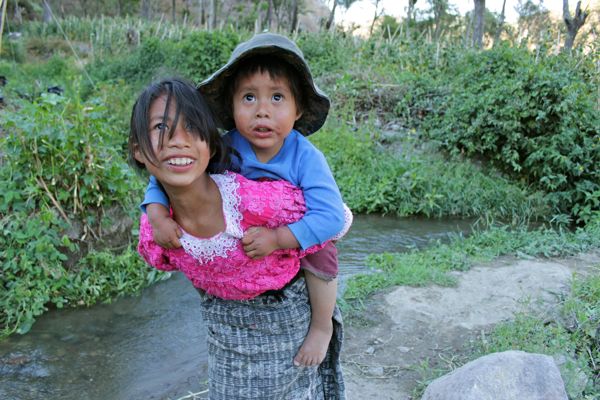 The simplicity of these peoples lives is beautiful, and so are they.
Our lives, our possibilities, our privileges are not the same. They are far, far greater.
And they're not the same as they used to be 50 years ago. Our world is changing at an incredible pace. The formula is changing.
It is no longer: go to school -> get good grades -> pass the tests -> get a degree -> secure a career -> work until you're 65 -> retire -> do what you love.
The new formula has many unique variations, but it can look like this:
Don't go to school -> pursue your passions and interests -> discover your craft -> be mentored toward greatness -> make a contribution by singing your song -> leave a legacy.
If you can even fathom that concept, then it's your duty to do something about it. It's your privilege to LIVE DELIBERATELY.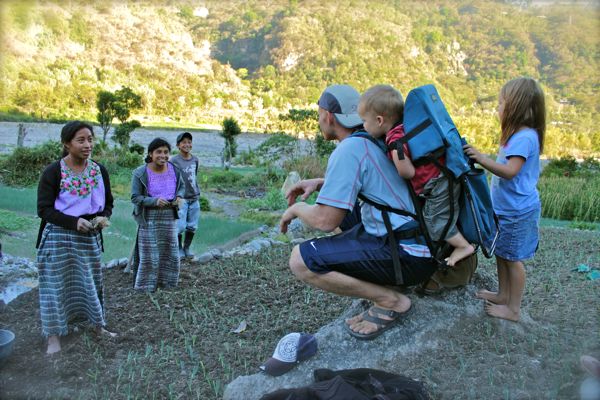 Greg in his element.
The wind picks up, the temperature drops, the sun starts to set and we head back home. But these people are still hard at work, watering, planting, cultivating. The entire family works hard together toward a common goal: survival.
This lifestyle produces many favorable outcomes. Families are tight knit. The people know how to work hard and are very tough. Communities look out for each other. People work together. They're more generous. They're contented and happy. In many ways their lives are superior to the fast paced, achievement oriented societies of developing countries.
And their lives are very much needed. The world goes round because there are all types. There's farmers and builders and writers and garbage men. Everyone of them is needed.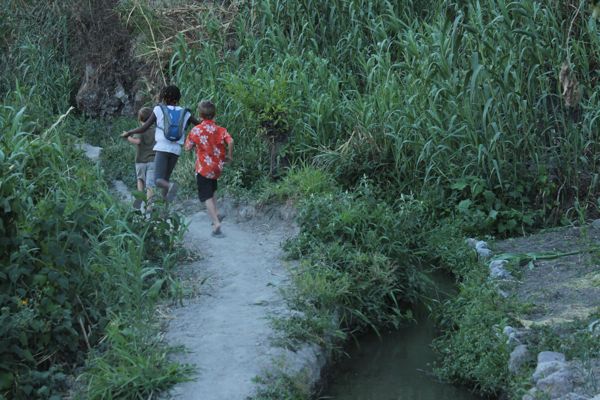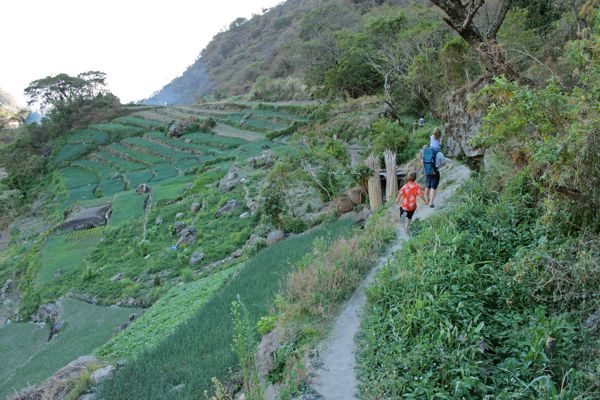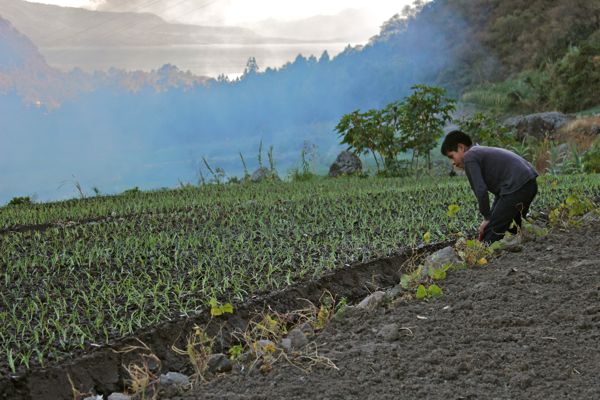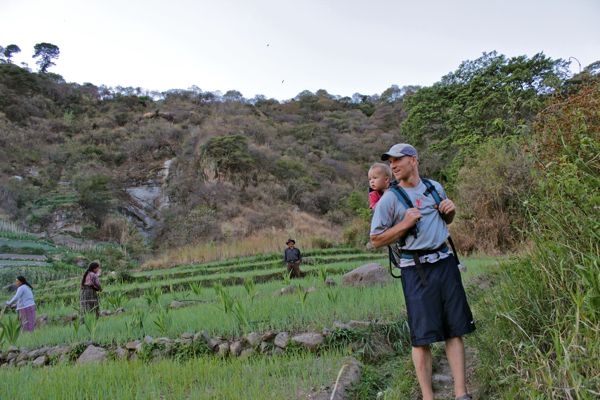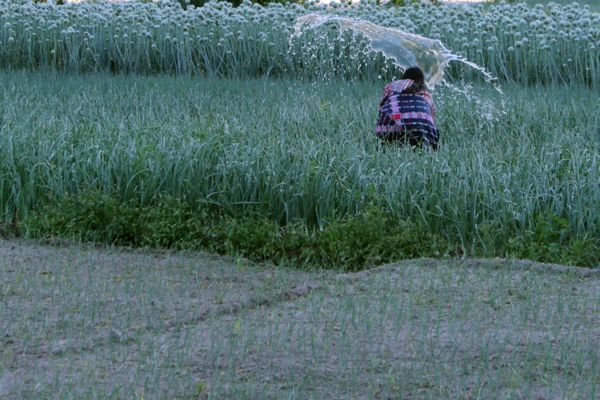 But where more opportunity is given, more is possibe.
I'm not a beggar in Belize or an onion farmer in Guatemala. I'm not afforded that blissful simplicity.
The question is, what am I going to do about it?


The kids warm themselves by a brush fire along the trail.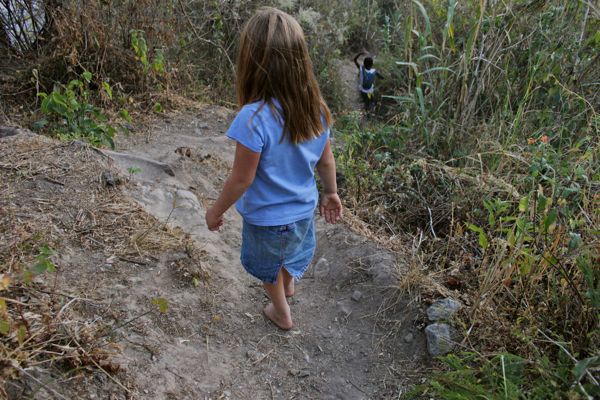 Aaliyah did 3/4 of the hike barefoot, after deciding her shoes were too small.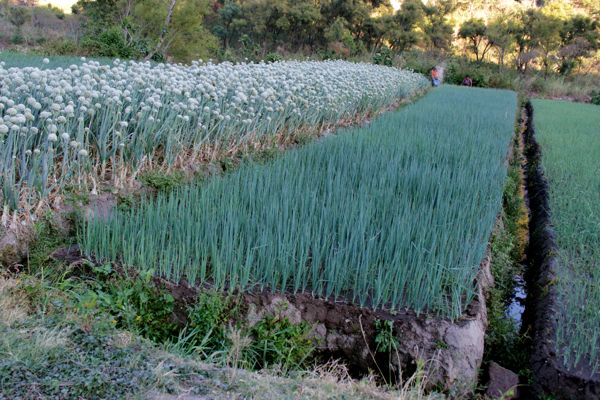 Big onions, medium onions, small onions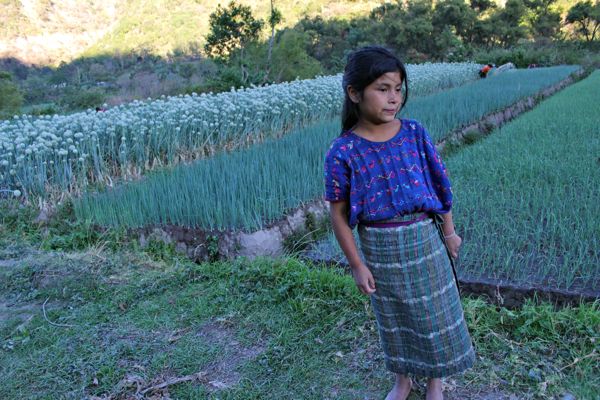 I can tell you what I'm NOT going to do.
I'm not going to spend my life doing something I hate. I'm not going to waste my years wishing for 'someday'.  I'm not going to exchange my life energy to pay the bills, just to get up and do it again the next day.
I AM going to live simply, blissfully, peacefully. I'm going to find away to make my passion profitable, to do work that I love, to find a way to make the world a better place by contributing in a way that only I can.
It's the least that I can do.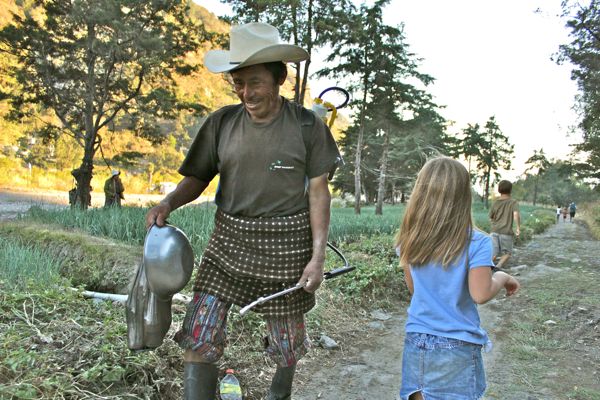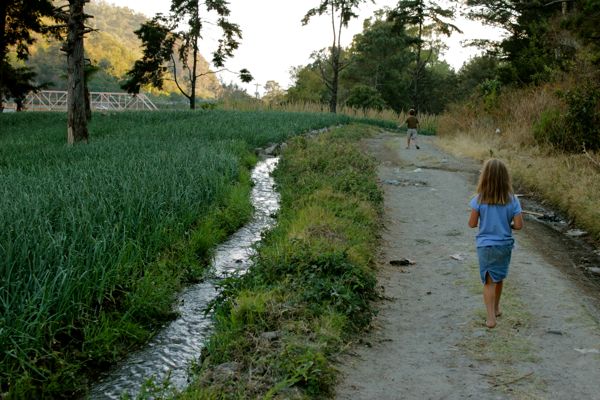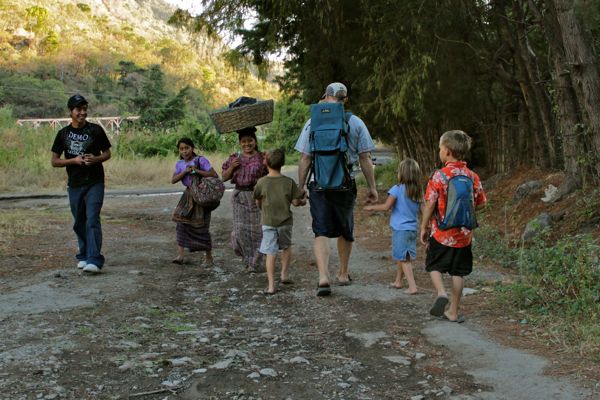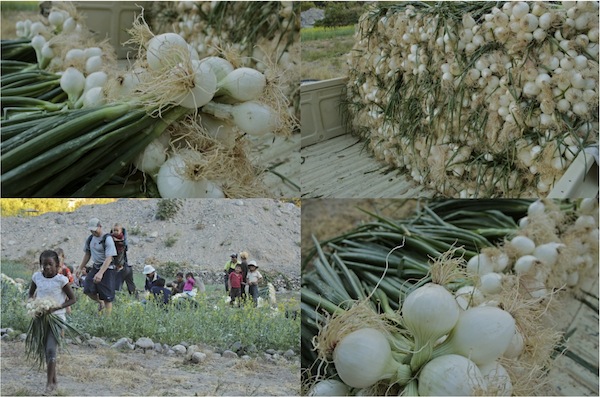 We had to buy some onions to take home for dinner. It doesn't get much more 'locally grown' than this.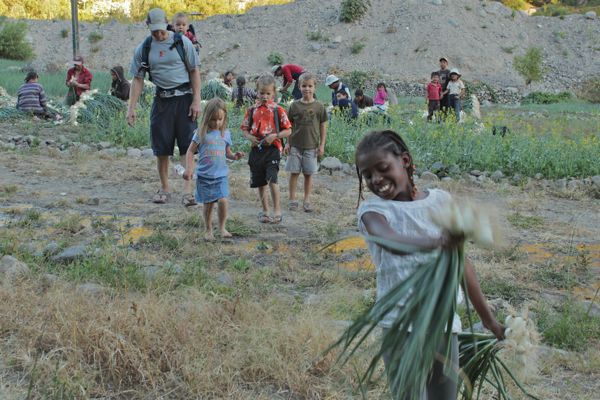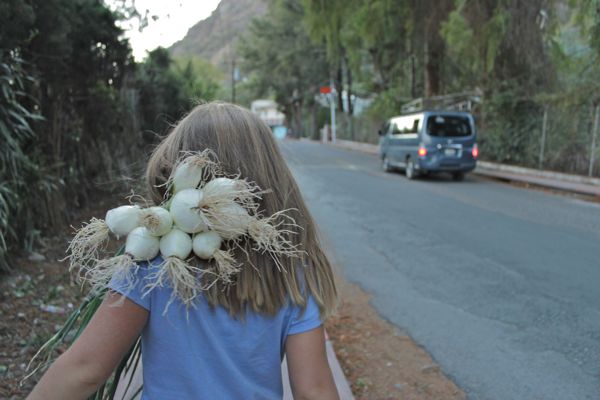 What will you do with your privileges?
Comments
comments
Powered by New Facebook Comments