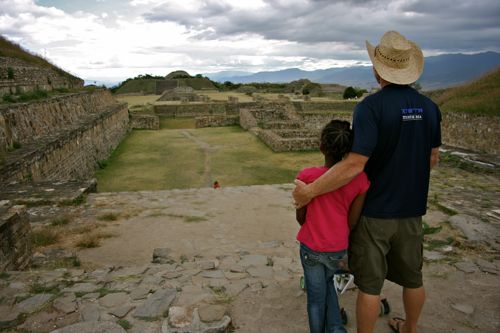 There's something special about Monte Alban. It took some effort to get there from the city of Oaxaca, mainly because the taxi drivers decided to hold a strike the day we drove into town.
While waiting for the light to turn green so we could make our turn, we watched the policia close the road to Monte Alban.
After several detours and some serious traffic, we finally made our way to the road which winds up the hillside to the city which sits like a crown on the crest.
We made our lunch in the parking lot, then slowly began our climb to the city.
Tickets were the usual $51 pesos for 13 and older, free for kids. It included entrance into the on-site museum, which we decided to explore first.
Intricately carved stone, shells and even a carved skull were on display (there was actually a lot of skulls- not all carved. There have been a large number of tombs discovered at Monte Alban).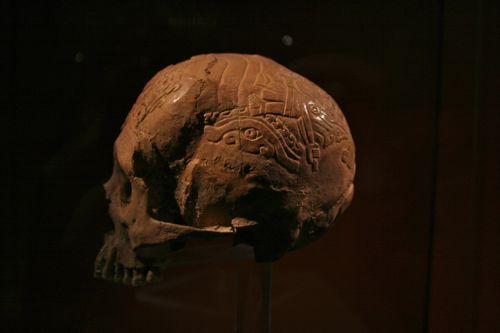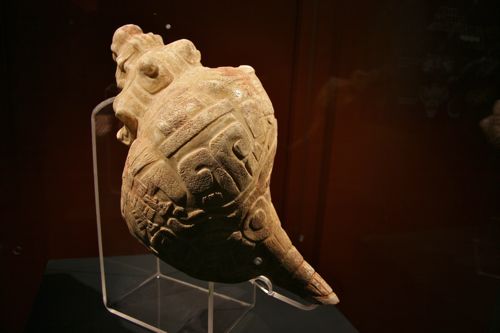 Next we climbed higher to where the city itself sits. As we scaled the steps that led to the main plaza, looked out over the tawny field, dotted with deep green arboreal ornamentation and enclosed by the rock-brown towering ruins of temples on every side, Greg and I looked at each other and smiled. It just feels good here.
Over the next hour or two, we slowly wandered, as if in a trance, from pyramid to pyramid, up and down precipitous steps, beneath towering trees, and breathtaking overlooks.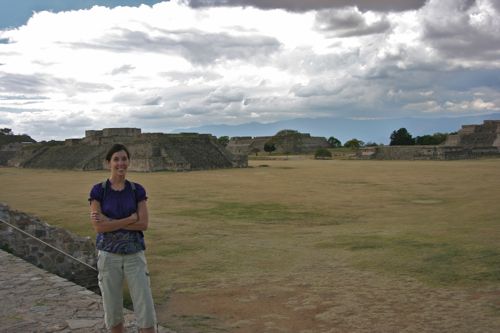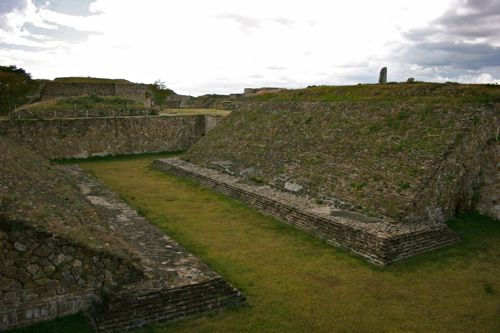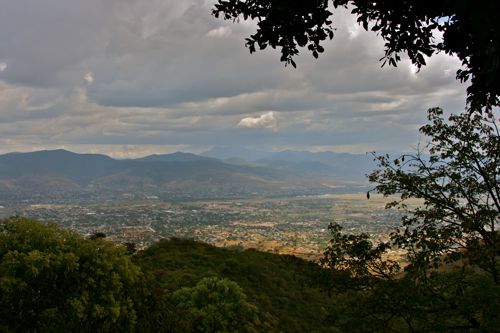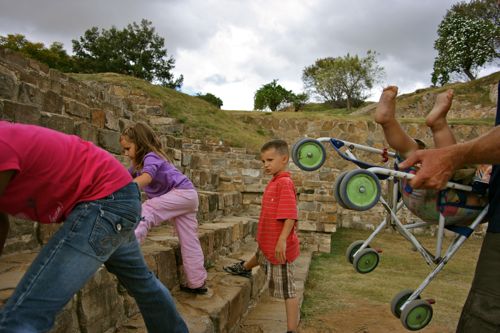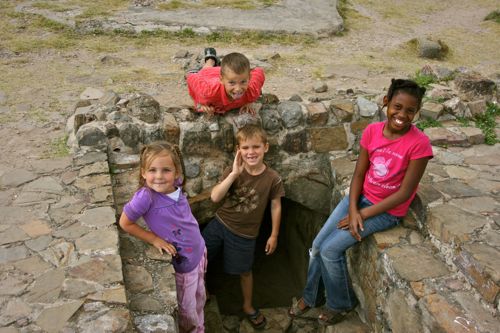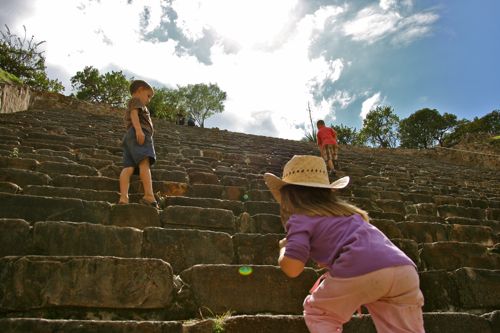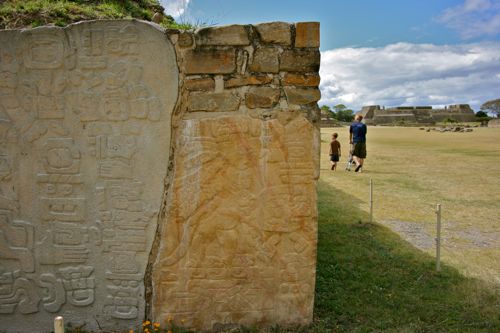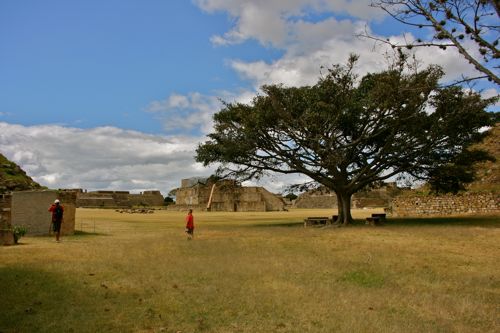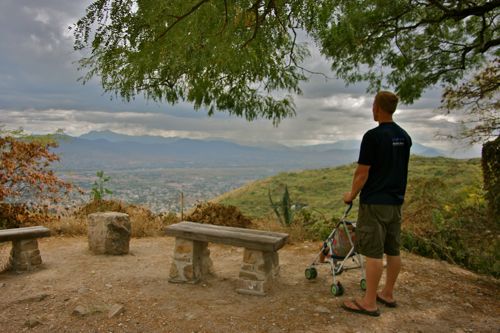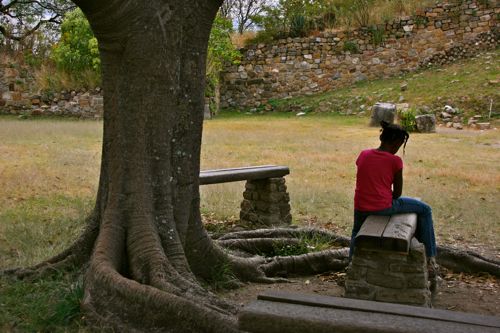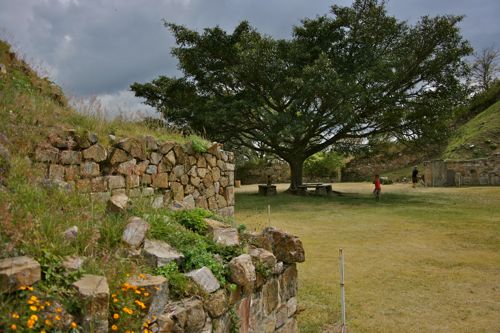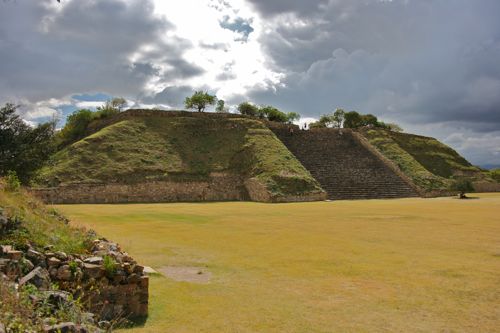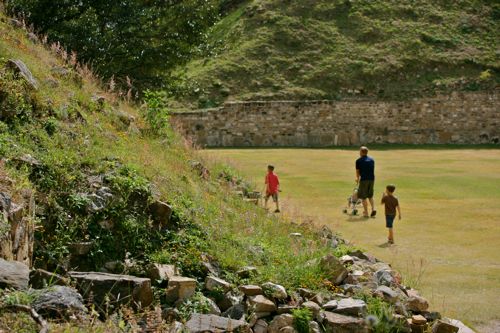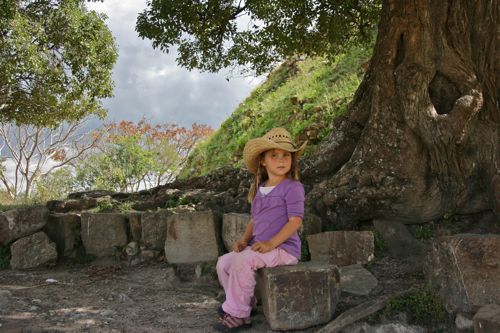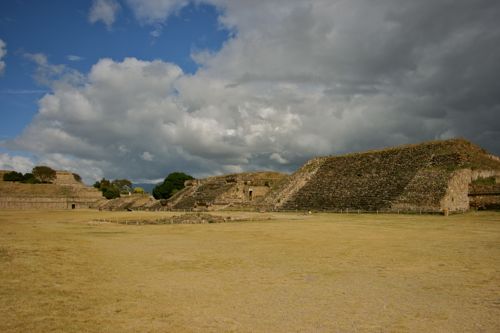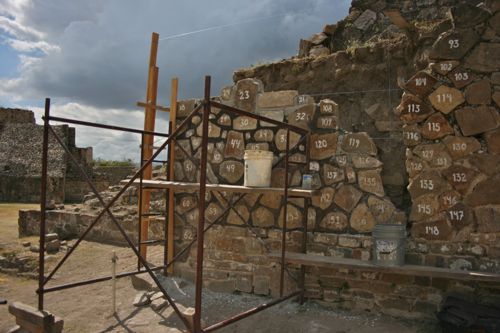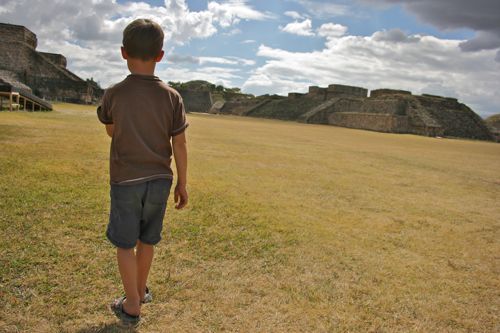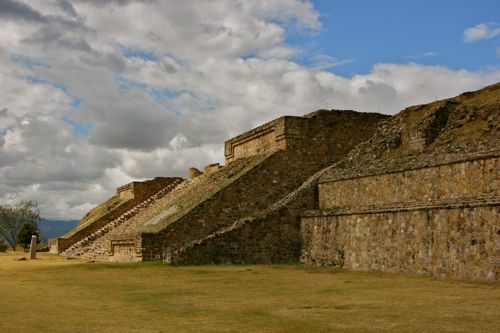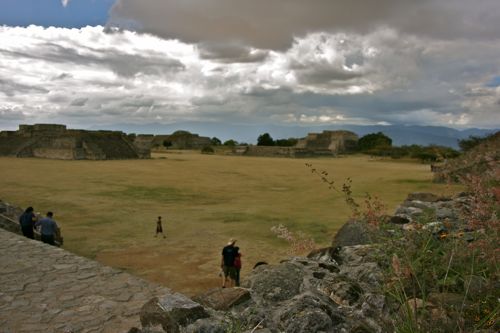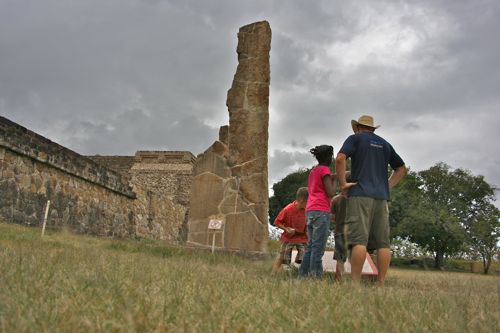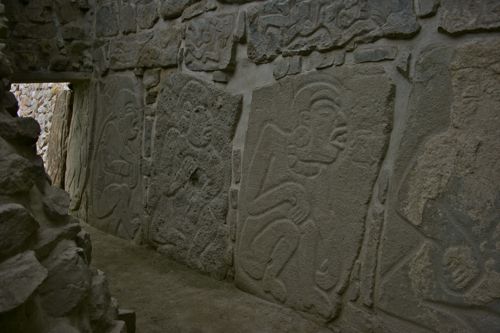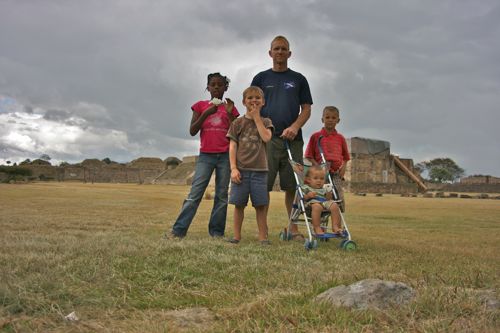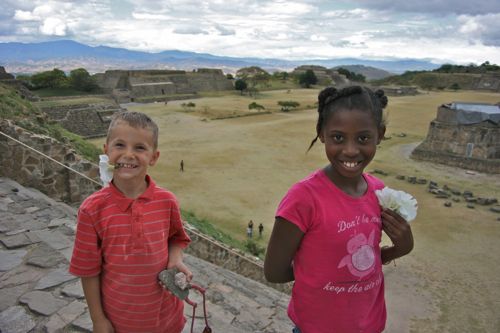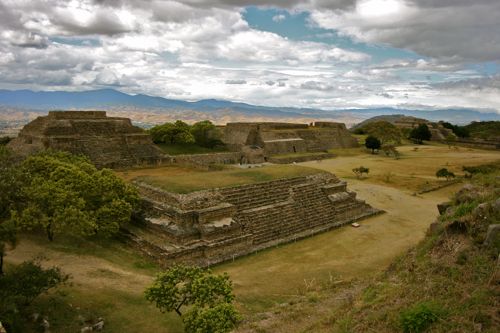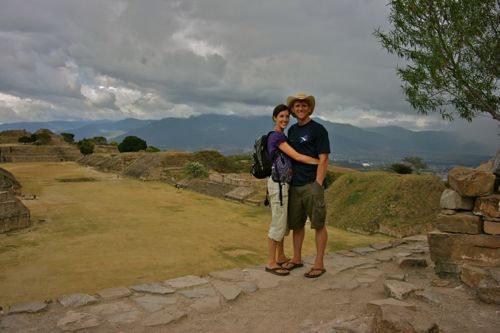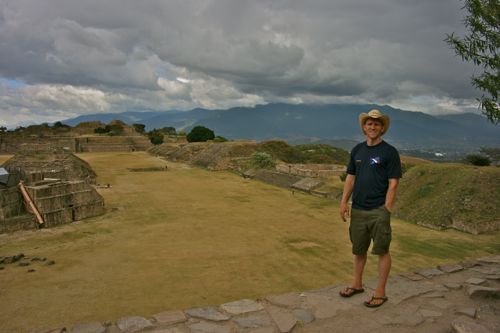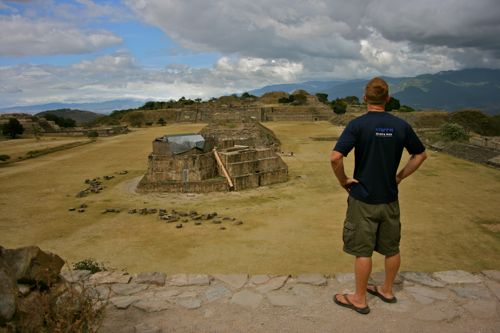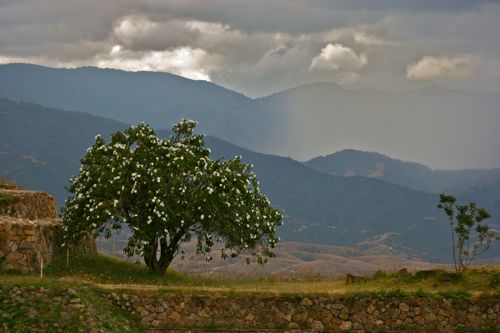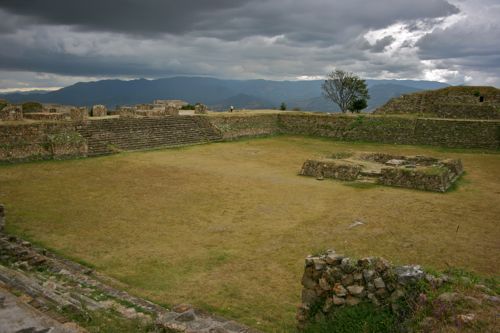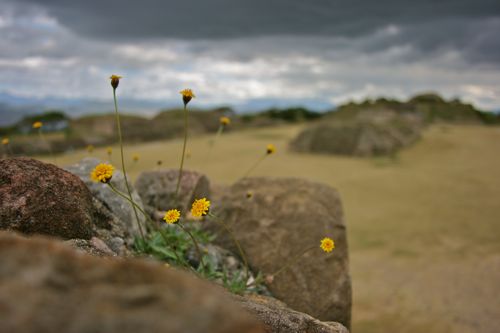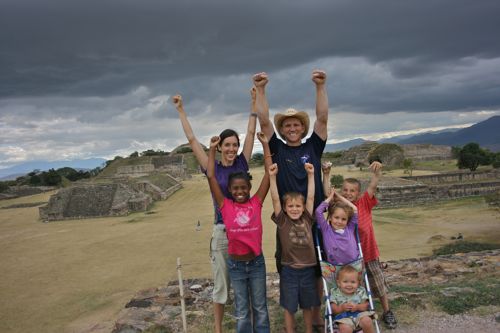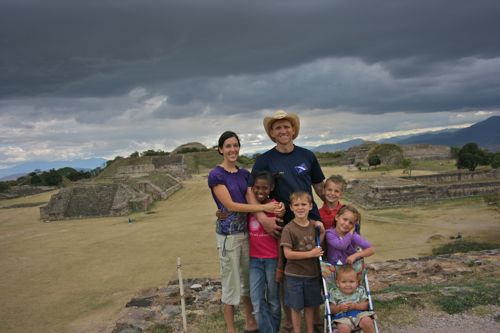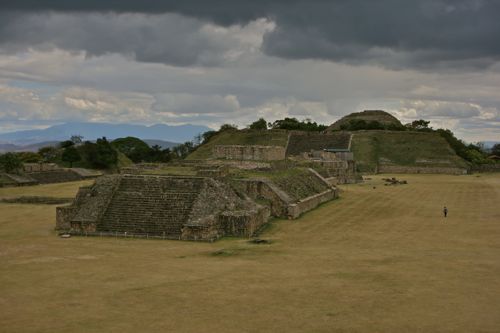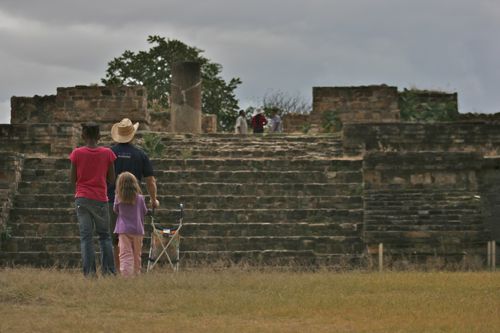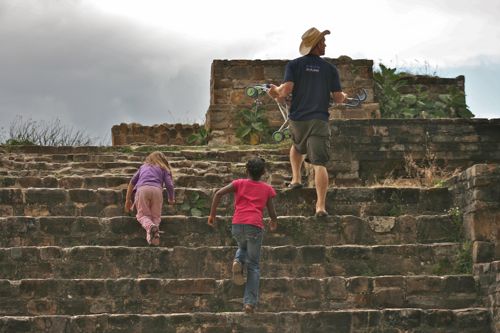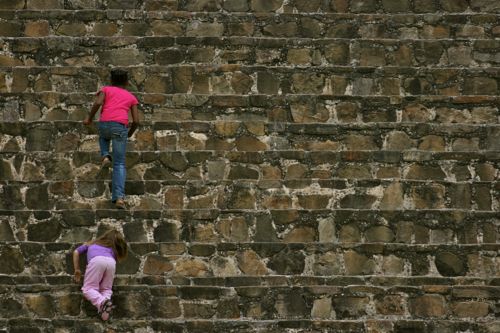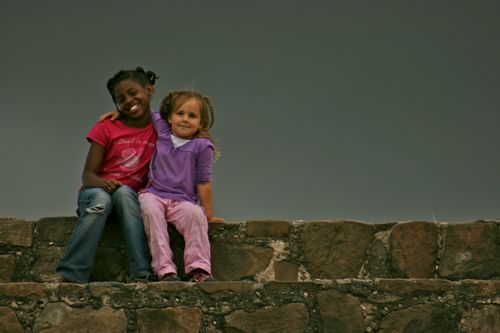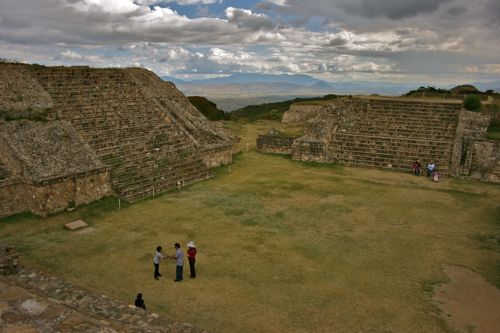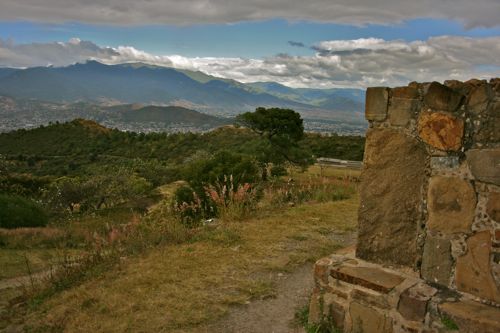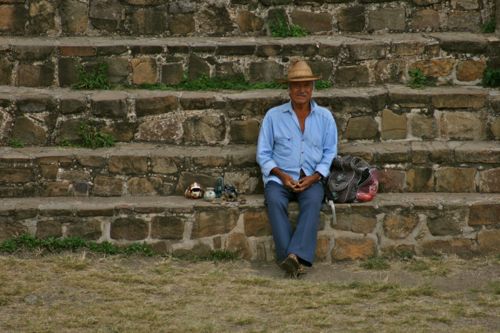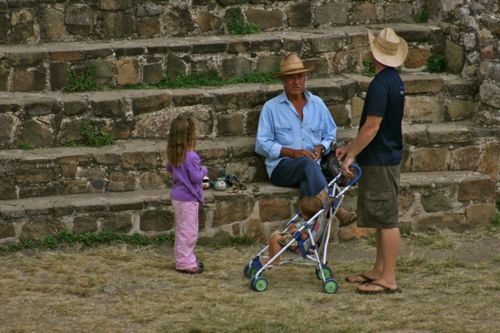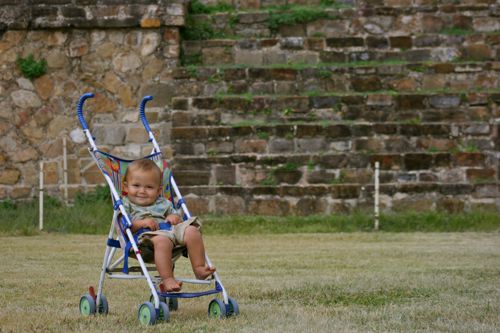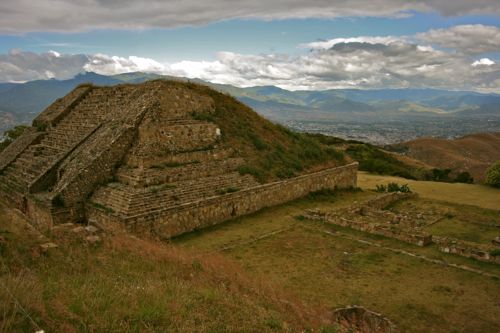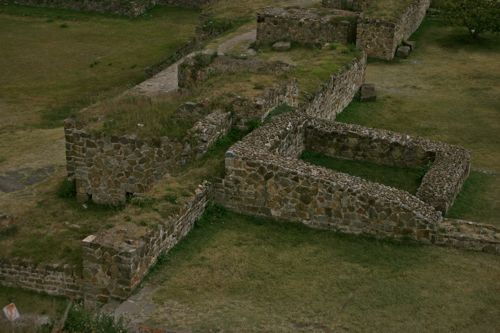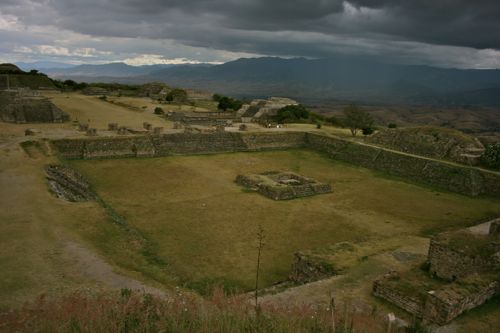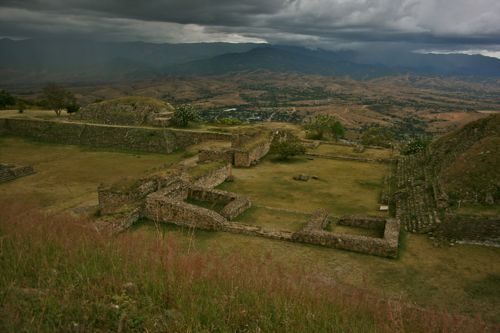 "Teotihuacan was impressive, but Monte Alban has a special feeling."
Have you been to Monte Alban? What did you think?
Comments
comments
Powered by New Facebook Comments