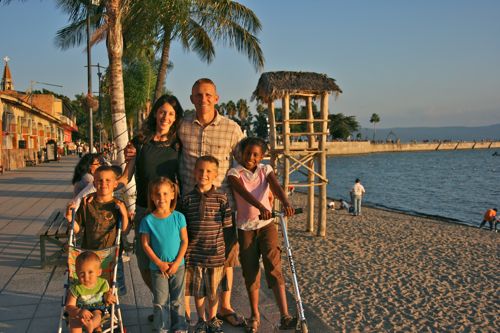 Lake Chapala is the largest lake in Mexico. About 50 miles long and 10 miles across, it's almost like an ocean. We had friends that discovered us from our website and met up with us while we were both in Utah. They had moved to this area this past year, and invited us to stay with them while we were in Mexico.
So after our mis-adventures in Northern Mexico, our day started early in a concentrated effort to reach the home of our friends in Ajijic (along Lake Chapala) before the end of the day.
We made great time -better than we had the past few days - in fact, the only detour we had was when we stopped to clean up a major blowout that Atlas spread across his entire car seat. We happened to pull over at a Pemex gas station that actually had showers and a laundry mat. But we still opted not to take the extra time to use them, because we just wanted to get to our destination.
So we cleaned up as best as possible, covered the car seat with a towel, and continued on our way.
Our push was worth it, when we arrived in Chapala mid-afternoon and met up with our friends (who were kind enough to let us all shower after a long and dirty week ;).
Over the next couple of weeks (except for the hiatus when we were all laid out flat with the stomach flu), we explored Chapala, Ajijic, Jocotepec and Mezcala - attended birthday parties, went swimming and jet skiing, bought fresh raspberries, visited lots of parks, walked along the malecón (boardwalk), had two date nights in Ajijic, shopped at the tianguis (street markets), took a boat ride to Isla Mezcala, and ate lots of great food.
The weather in the Lake Chapala area is absolutely incredible. Almost perfect everyday. It's a hot place for retirees - in fact I've been almost SHOCKED at the number of very aged gringos living here - 70s, 80s and above - who have made this their retirement home. Who says Mexico is so dangerous?
There are also plenty of other younger couples and families who've made Chapala and the surrounding areas their home. They each have a unique story for how they ended up here. It's one of those places where you come to visit, and you never want to leave (don't worry, we will still be continuing with our trip. As much as we like here, we won't be settling down yet.) 🙂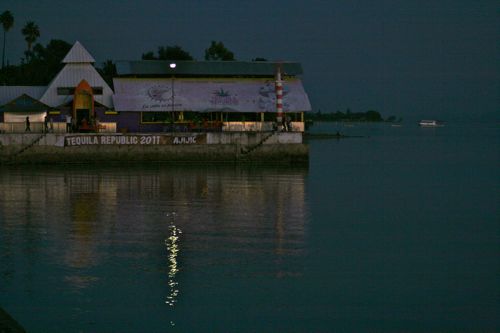 The first night we arrived (after taking our coveted showers), we visited the malecón (boardwalk) and park in Ajijic.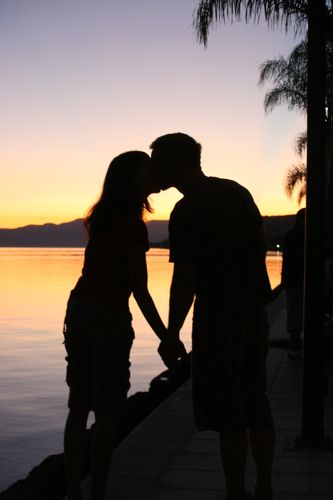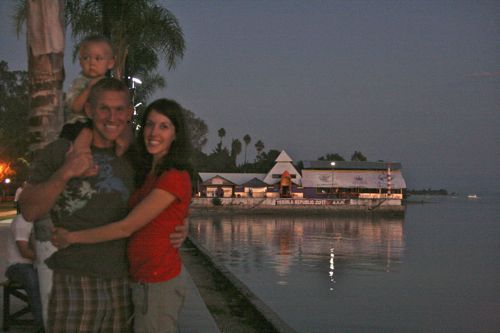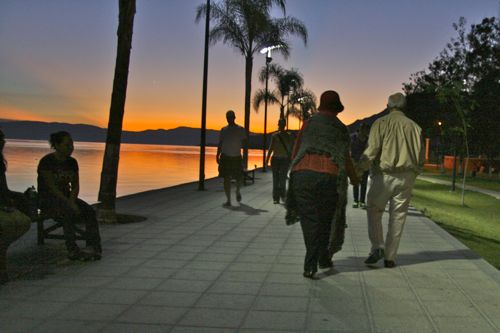 A cute, old Mexican couple walking along the malecón.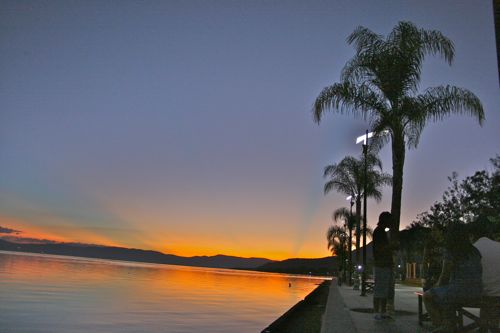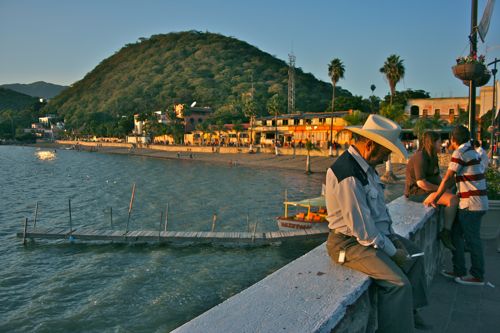 Sunday evening we walked along the malecón in the town of Chapala.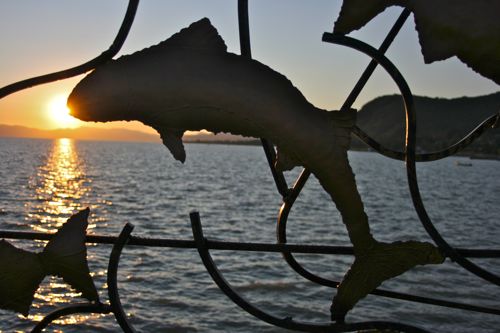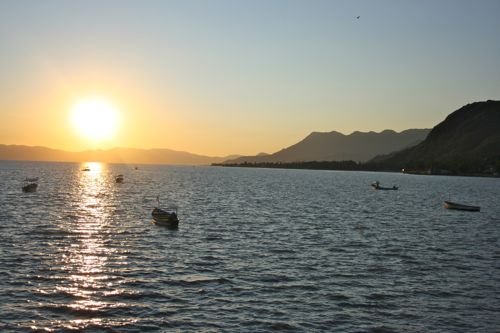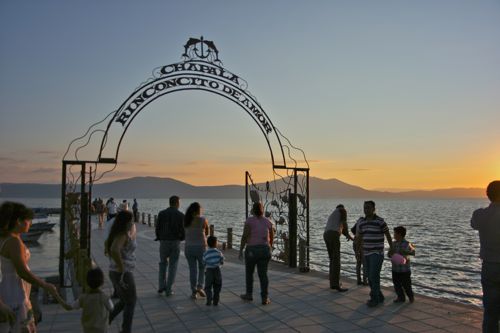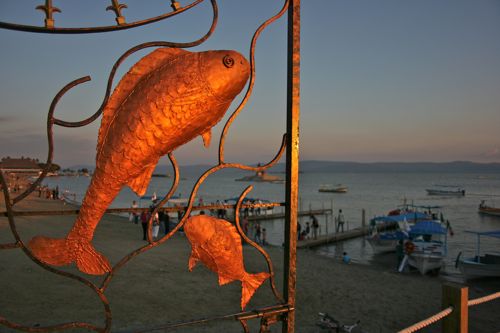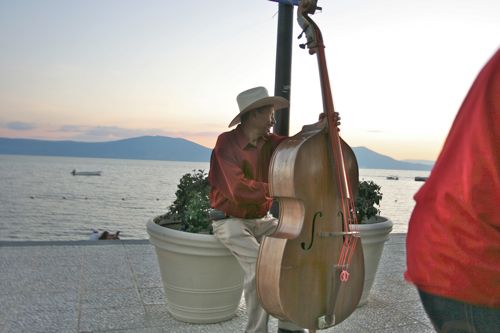 That bass looks bigger than that man.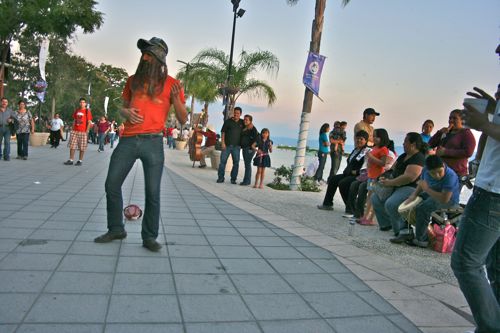 This guy was the BEST dancer I have ever seen 😉 Check out the video here.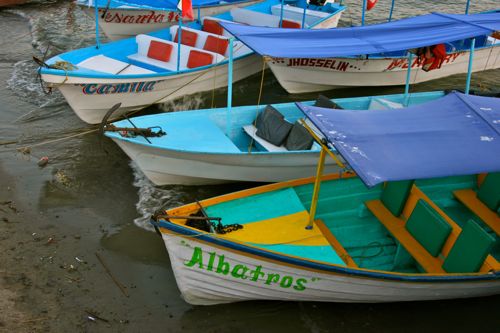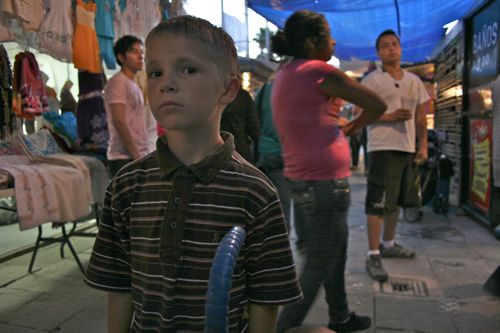 We strolled through the tianguis (street market). Parker was thrilled.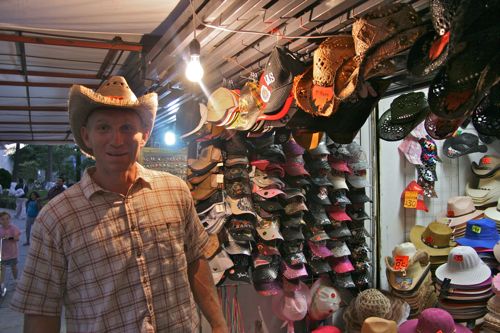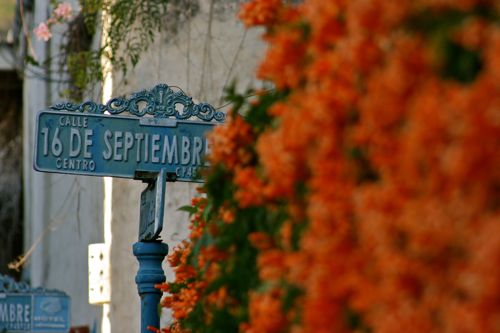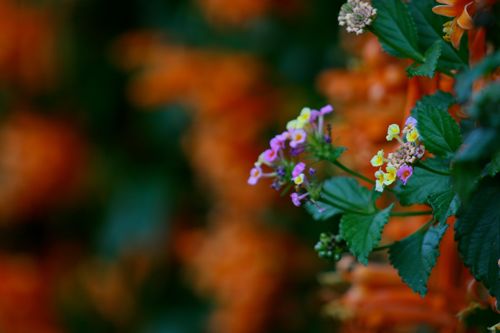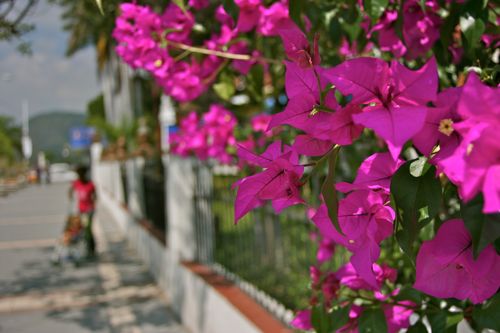 I love these countries because of the flowers that just bloom year round. Everywhere there is flowers.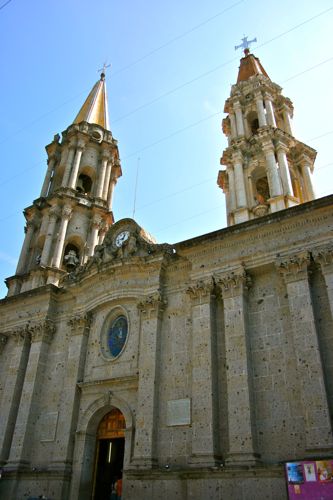 And churches. There are always churches. Big beautiful churches.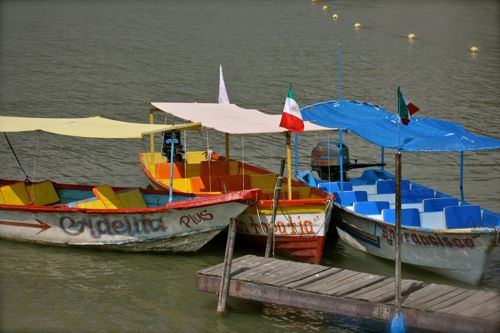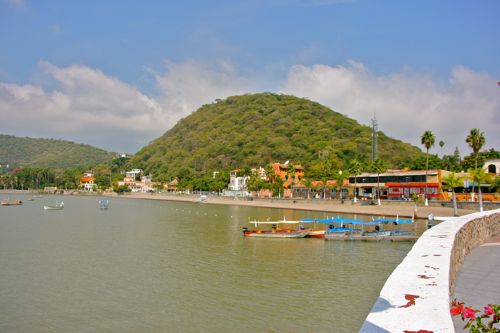 Comments
comments
Powered by New Facebook Comments