I had so much to do...editing, posting, laundry, meals, etc. etc. etc. - the list could go on and on.
I just wanted to get 'one more thing' done to check off my list to get ready for the rest of our trip from Alaska to Argentina.
But then I read from NieNieDialogues- the blog written by the mother who was in a plane crash that burned 80% of her body and almost killed her. Then I felt really grateful, and I really knew that I should sit outside in grandma's backyard with my kids and have a picnic.
So we did.
And it was so much fun. I enjoyed the moment.
Watermelon is a favorite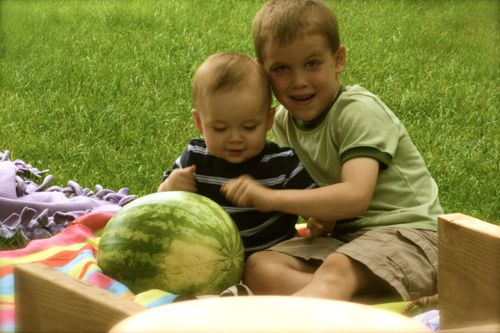 These two boys could eat the whole thing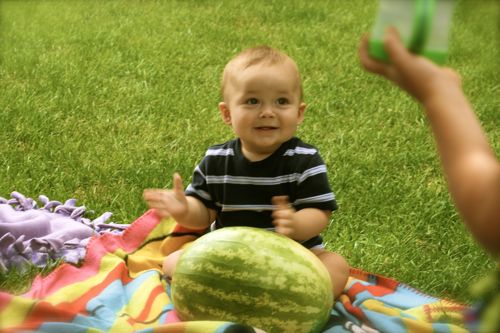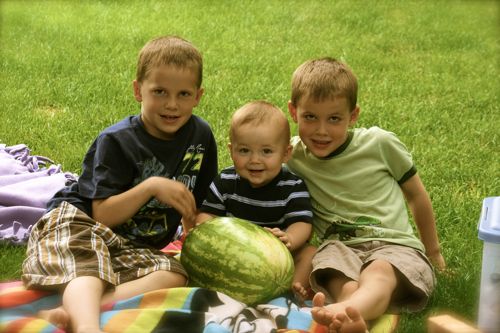 My boys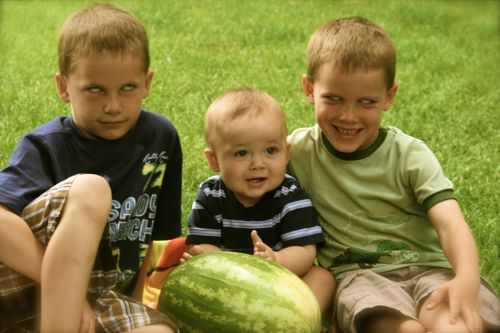 Now the 'evil' eyes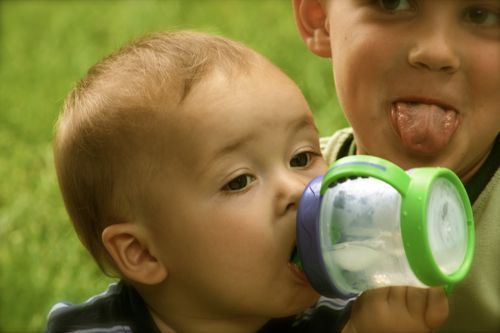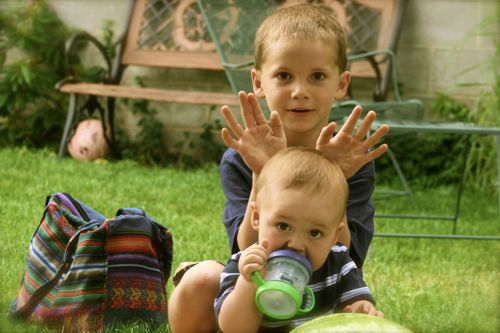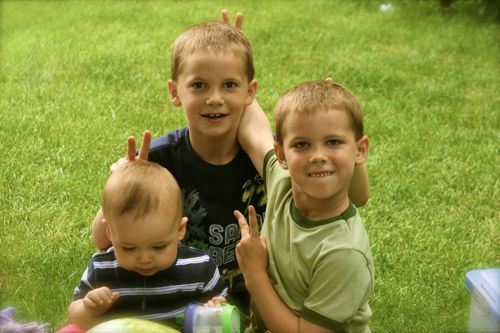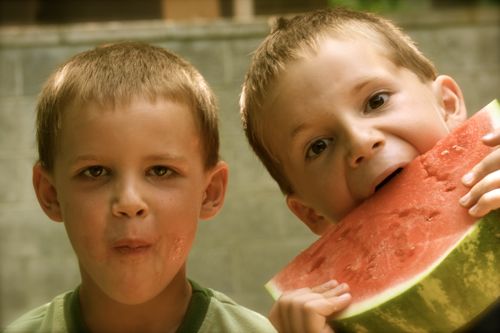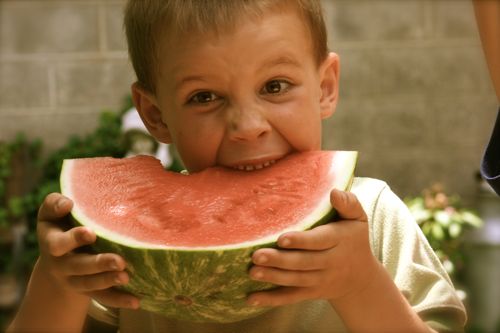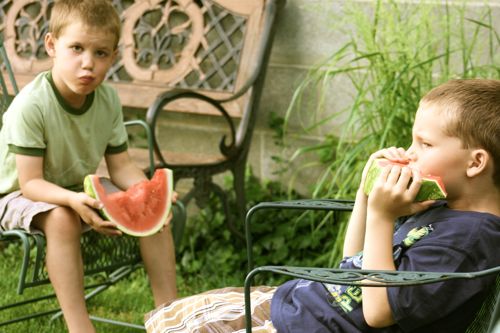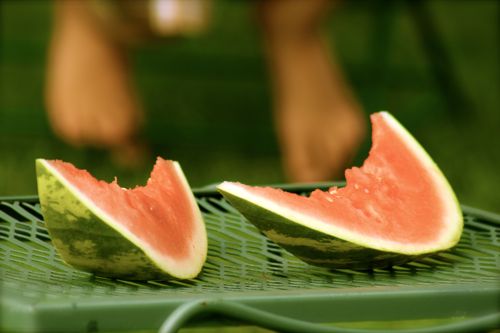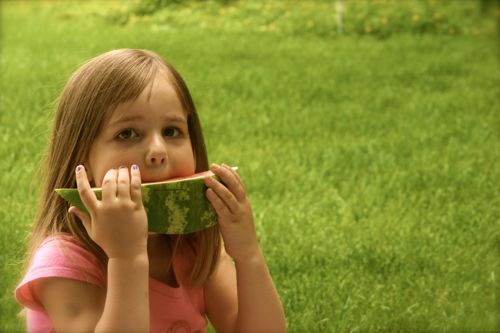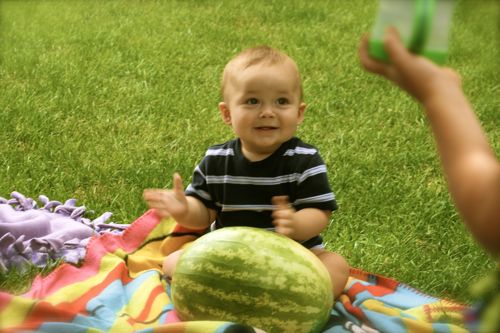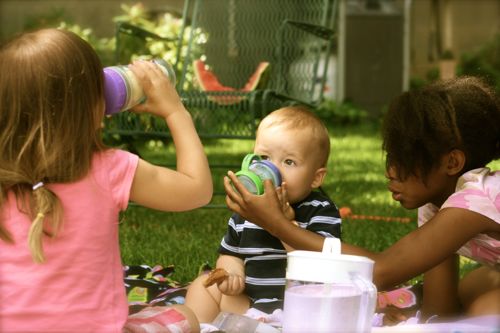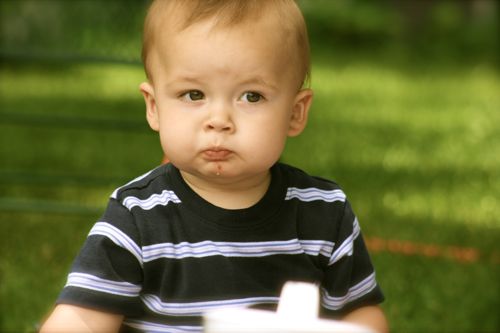 Ahhh...how enjoyable to just sit and enjoy the day?
Have you enjoyed the moment today?
Comments
comments
Powered by New Facebook Comments