"This is spectacular!"
Spectacular? Really? My husband doesn't usually use that word.
I guess he is just having a difficult time accurately describing the beauty before him.
He's already used words like 'beautiful', 'gorgeous', 'amazing', 'unbelievable'.
The ultimate summation was made with his statement that, "This is the most beautiful road I have driven, ever."
We're on Route 99 heading south from Prince George, British Columbia toward Whistler, and then to Vancouver.
It's not that we'd seen ugly scenery up to now. We'd driven through some of the most beautiful country on the earth - Alaska, the Yukon and Northern BC.
But this...
Wow. This is incomparable.
Stately, deep green pines pointed toward the sky atop imposing mountain peaks, some still capped with the last of winter's snow.
Occasional vistas would reveal unearthly blue mountain lakes.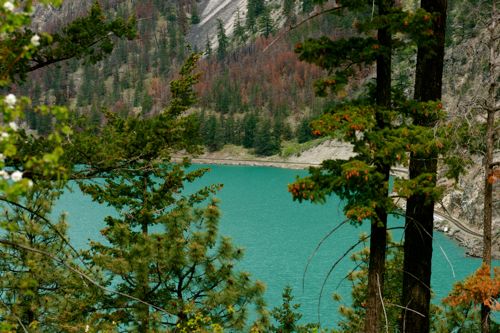 South of Whistler, the Squamish Valley enters our view.
A ribbon of silver winds through a variegated valley, lush with trees in all shades of green.
Jutting up from the valley floor, pine covered pinnacles reached up to meet the clouds.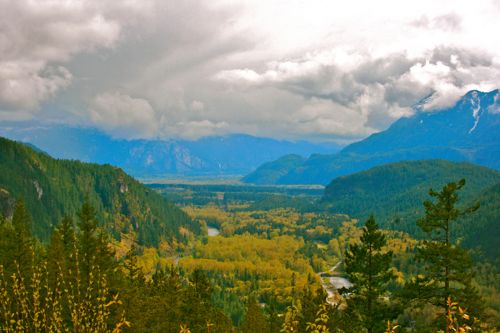 Nearing Vancouver, the scene was no less captivating. Here the ocean spread fingers into the land on one side, and mountain peaks towered toward heaven on the other, in a unique sea-to-sky setting - offering residents and tourists a wide array of activities in one enticing location.
Here you could do snowboarding, rock climbing, mountain biking, sea kayaking, sailing and dozens of other outdoor delights.
"I could live here," enthusiastically states my perpetually nomadic husband. Coming from a man who doesn't like 'living' anywhere, that says a lot about this place.
Comments
comments
Powered by New Facebook Comments