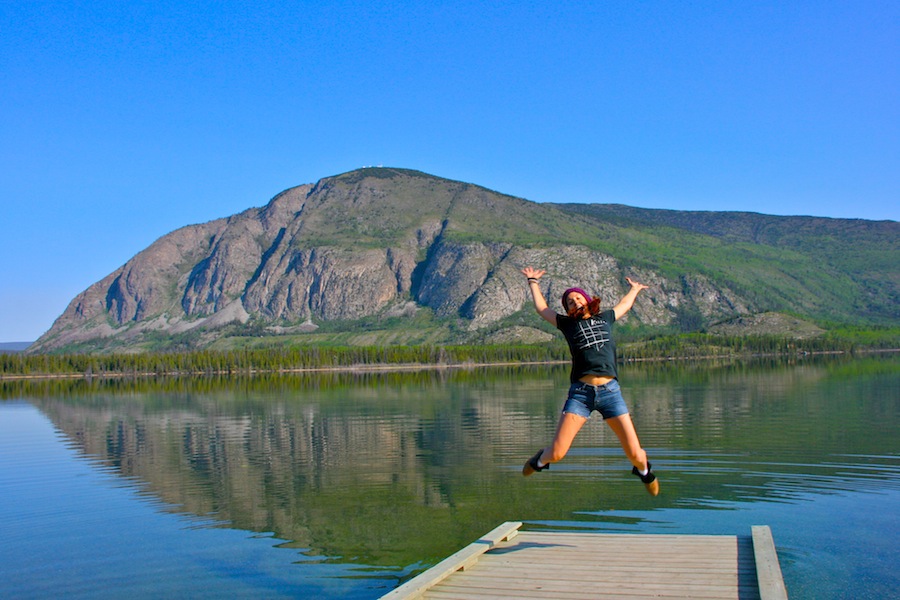 "I have learned, that if one advances confidently
in the direction of his dreams,
and endeavors to live the life he has imagined,
he will meet with a success unexpected in common hours."
Henry David Thoreau
(This post belongs to a series that begins at 4 Incredibly Simple Steps to Doing the Impossible – Family Road Trip to Costa Rica)
Have you had one of those moments? You know (maybe you do), a moment that's surreal, when you realize that something that was only a dream, something that you believed to be impossible, has actually become a reality?
For months we dreamed, planned, organized, and prepared. Now we're doing it.
How did we get from where we were to where we want to be?
1. Dream It!
"Whatever your dreams may be,
begin taking them very, very seriously."
We would never be here starting this big adventure if we had never dared to dream.
There's a touch of melancholy as we depart Salt Lake and drive south on Interstate-15, leaving family, friends, and the area where we had spent most of our lives growing up - graduating from high school and college, meeting, dating, marrying and giving birth to four children.
But besides the melancholy, mostly we feel excitement- we're moving to Costa Rica! We're actually making it happen.
2. Plan It!
Your current safe boundaries were once unknown frontiers.
~Anonymous
As the saying goes, wishing won't make it so.
Once you've dreamed that big dream, then you've got to plan as if it's going to happen.
Apply for those passports, start liquidating possessions, research those flights and learn more about the country.
The home has been liquidated, the belongings sold or stored, and our little family of four children (ages 3 mos - 4 years) are packed snugly in our SUV headed south for the border.
We were tackling something that we feel passionate about, pursuing a dream, attempting to live on purpose and with enthusiasm.
We're following our hearts. It's a risk, frightening, and uncomfortable- but that's where living begins, right?
What lies ahead of us? What boundaries will we cross, what frontiers will we expand?
3. Do It!
"Don't wait. The time will never be just right."
~Napoleon Hill
Our expectations are high, our enthusiasm elevated - even when our kids say, "We've been driving forever?, and "Will we get to Costa Rica today?"
Not quite. but the dual DVD player helps out a little.
Instead we make it to St. George, Utah, a painted desert town about five hours south of Salt Lake.
The town has closed up by the time we arrive and check in to a motel. The kids are ravenous which equals whiny. Living your dreams doesn't mean lying on a bed of roses. There's still those daily challenges, especially with little kids.
We set out on foot in search of food, but the neighboring Chinese restaurant, which displays a 9:30 closing time, decides they're closed at 9:15 as we try to go in. Maybe they're intimidated by our party of six.
Instead we order pizza and soak in the hot tub until it arrives. It distracts hungry tummies until food arrives. It's not a bad way to end the first day of our adventure.
(This post belongs to a series that begins at 4 Incredibly Simple Steps to Doing the Impossible – Family Road Trip to Costa Rica)
Comments
comments
Powered by New Facebook Comments