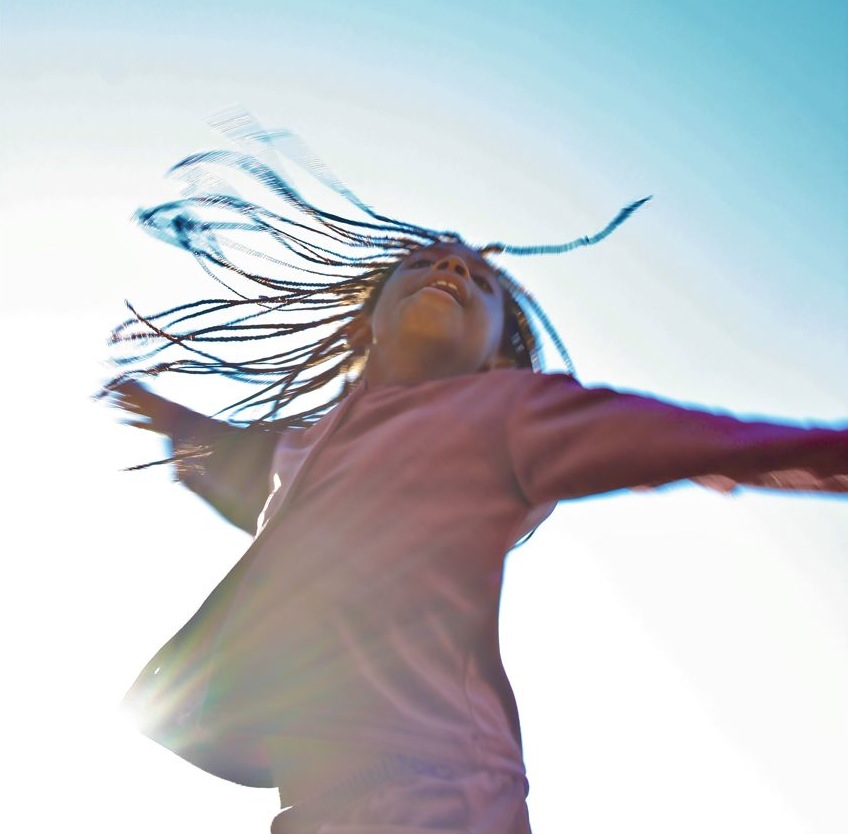 "You'll never know what's possible until you try the impossible."
Anthony Robbins
Impulsive. That's one word that's been used to describe us. Other related words include spontaneous, adventurous, unpredictable and just plain crazy.
Staying in the basement of my mother-in-law's, we just sold (and moved from) our third house in 12 months.
Along with our homes, we sold most of our possessions- couches, bedroom sets, home decor, dishes- nearly everything we owned.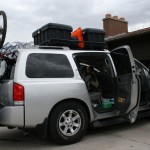 Now we attempt to pack everything we have left into our SUV in preparation for the road trip of a life time- Salt Lake City, Utah to San Jose, Costa Rica, where we plan to make our home.
Three months (and two moves) ago I gave birth to our fourth child.
Now not only are we venturing a nearly 5,000 mile road trip through the U.S., Mexico, Guatemala, Honduras, Nicaragua and Costa Rica, but we are going to do it with four children ages four, three, nearly two and 3 months old.
No wonder they call us crazy.
1. Start With a Dream
The best changes often start as a single, simple thought.
Think big, and discover the ways to make your dreams real.
~Anonymous
I guess the dream started when we were first married. It was something like this...
Sometime during my husband's career, we'd taken a position abroad, to experience the culture and language of another place, and expose our children to more than their 'little corner of the world.'
But then somehow the dream started to grow...it took on a life of it's own.
A trip here, a trip there (taken by my husband while I stayed home with new babies). I was determined that 'next' time I would go too.
Then before the birth of our fourth child, we took a second honeymoon to Cancun. The sun, the waves, the all-inclusive resort- it was fabulous.
But it was the Sunday excursion to a local church that was life changing.
As I sat in a meeting conducted in a language I barely knew, surrounded by a culture unfamiliar to me, having an amazing experience,  it was then that I knew this was an adventure our family needed to have.
2. Immediately begin plans and making arrangements.
"Believe and act as if it were impossible to fail."
Charles F. Kettering
We started acting as if this was really going to happen. We told friends and family, started making decisions that would move us toward that goal, and created a momentum that couldn't be stopped.
Eventually our dreaming led to a decision to move to Costa Rica. We sold our home, our furniture and all 'un-essential' belongings.
It's really quite liberating, to free yourself from the 'burden of possession.' To no longer feel the need to hold onto all those things 'just in case.'
But then the question still remained of how to get there with our remaining things, and how to get a vehicle when we arrived.
3. Consider that you can do the 'Impossible'
"It always seems impossible until its done."
Nelson Mandela
Because vehicles cost 50-75% more in Costa Rica (due to import taxes), we tentatively toyed with the idea that my husband drive our SUV to Costa Rica with our belongings in it.
Would it even be possible? Would he be robbed, plundered, murdered? Was there even a road that went all the way from Utah to Costa Rica? It seemed like such a frightening thing to consider. (Such was our limited reality).
But then an even more frightening though crossed our mind...what if we all drive down together? My husband, me, our four small children.

4. Break out of the comfort zone!
"Always do what you are afraid to do."
~Ralph Waldo Emerson
Ten hours a day, 5,000 miles (if that's even how far it was), with little children ages four, three, not yet two and 3 months old, through 'dangerous' (??) territory, not even knowing if the roads were passable.
Where would we stay? Where would we eat? How would we find our way? What about potty breaks?
What were we thinking?
But the more we considered the possibility, the more we discussed it, explored it, the more plausible it became.
If others had done it (we found some evidence online, granted, not with little children), why couldn't we?
If we never made the attempt, we'd never know if it was possible.
So now here we are, our passport applications are in, our house and belongings are sold, our vehicle is nearly packed, our families are worried...
Ready to embark on the adventure of a lifetime.
Have you attempted something that you originally considered impossible? What was the outcome? Please comment below.
Comments
comments
Powered by New Facebook Comments