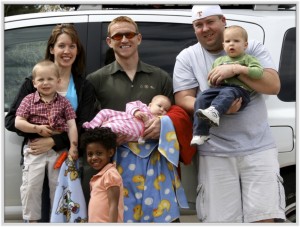 In April of 2007 our family sold the last of our belongings and packed up our SUV with our four children to begin a road trip from Utah to Costa Rica.
This was our very first 'rodeo' -- the first time we'd traveled internationally with our children. We were nervous, frightened, uncertain and very EXCITED!
Watch the video as we embark on this life changing journey.
See more posts from our road trip to Costa Rica.
Comments
comments
Powered by New Facebook Comments