[message type="custom" width="100%" start_color="#FFFFFF" end_color="#FBF8FF" border ="non" color=""]In an effort to not overload you inbox, I've turned off my 'daily blog updates' and instead I'll be sending a 'roundup' message once per week -- a recap on everything I've posted. If you want to get updates as soon as they're live, then make sure to follow me on Twitter or 'Like' my page on Facebook.[/message]
The last couple of weeks I've been very busy with many different projects.
If you didn't already know, I'm currently a contestant in an online 'reality show' on business marketing.

It's been very educational, but also lots of work (and it's another reason we're still in Panajachel instead of on the beach in El Salvador.)
Along with that, I've hired my first virtual assistant (yeah, welcome to Roxy... my sister in Thailand!)
I'm working on re-doing our book -- Living Deliberately: How to Create a Ridiculously Awesome Life (look for that free update in the next few months.)
And a few other things...
But for now, you can view the posts from the last couple of weeks that you may have missed (because I didn't send out an email update):
[message type="custom" width="100%" start_color="#FFFFFF" end_color="#FBF8FF" border ="non" color=""]Do you 'Like' Discover Share Inspire?

[/message]
A Travel Manifesto
Why travel? What does it do for us and our family?
Check out this travel manifesto to be inspired.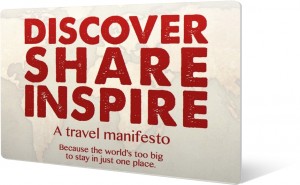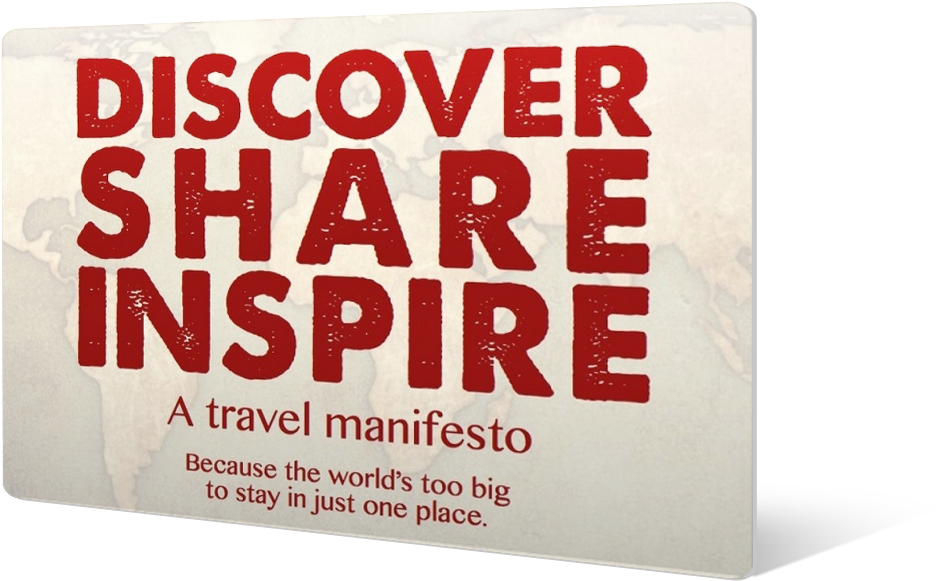 Alternatively, you can also click the image to the right for a free version of this in mini travel manifesto in PDF form (it's really cute, you'll like it). No email necessary! However, I'd love for you to leave a comment below.
OR you can view my Pinterest board, and watch the video:
A short video I recorded at Xocomil water park about techniques we use when traveling.
Definitely something you want to know more about, right?
A nice little trip we took. You'll definitely want to go here.
The contest I am sharing from Grape Nuts. Wouldn't it be great to win $5000??

A question from one of my readers.
Feel free to send me your questions, and I'll do a similar post if I can.
A book list we work from for our 'worldschooling' education.
An unbelievable collection of photos from some very cool places in the world. I need to go!!
Well, that's the roundup. Browse one or all, and enjoy.
And I'd love for your comments below!!
Comments
comments
Powered by New Facebook Comments