I remember my first (good) maid.
Her name was Maria. She lived with us full-time (in our 6500 sq ft ridiculous mansion in Costa Rica).
At the time, my kids were 4, 3, 2 and 6 months. I NEEDED help.
In the morning she would make breakfast and do all the clean-up. Then she'd wash the clothes, sweep the floors, clean the bathrooms, make lunch, clean up, pick up toys, change diapers, mop the floor, fold the laundry, pick up toys make dinner and clean up before she went to bed.
She was awesome, and we loved her. Greg would teach her English, sometimes she'd go on vacation with us, or we'd take trips to visit her family in Siquirres.
It was grand, and I loved having the help. But I often felt guilty, letting someone else do MY work and clean up after MY family. That was my job, wasn't it?
[message type="custom" width="100%" start_color="#FFFFFF" end_color="#FBF8FF" border ="non" color=""]Hey you awesome person! The full-length PDF book is out, as well as a Kindle version. Get the free version here if you haven't already.[/message]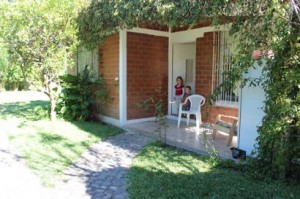 Now we're renting a house in Panajachel (we just moved to a new place, from where we were before. Rent at the new house is only $230 a month.)
After moving in, we decided we needed to hire a full time muchacha to help out while we put more focus onto education and business.
As I sit and write, she's preparing lunch, cleaning up, and doing the laundry. And I don't feel guilty. Not one bit.
What changed over the last few years?
Here's a few of the things I've learned along my journey that has helped me to hire a maid without feeling guilty:
[message type="custom" width="100%" start_color="#FFFFFF" end_color="#FBF8FF" border ="non" color=""]Do you 'Like' Discover Share Inspire?
[/message]
Know how to work, but learn to delegate
Back in Costa Rica, I was young and inexperienced, and honestly, not that good at housework.
Since then, I've learned how to work, and how to run a home. I can cook and clean and do a dang good job.
But I also know that I can't do all the cooking and cleaning AND be the teacher and run two businesses.
Yes, I'll admit it, I can't do it all.
So instead of running myself weary trying to, delegation is a far more sensible option. I can't hire someone to write for my blog - to do my art - but I can hire someone to make lunch for my family and wash the dishes. So why wouldn't I?
But of course, if I do hire that help, that means that I need to make sure I...
Spend the time working on more important tasks
If I hire a maid so I can kick up my feet and watch novelas (Spanish soap operas) all day long, then I should feel guilty. Idleness doesn't develop the soul.
But if I hire help so I can spend my time writing, recording, networking, educating my kids and creating - well then that's only good business and parenting practices.
Let someone else do work that most anyone can do gives me more time to do the things that only I can do.
But just because she's there to do the cleaning, it doesn't mean that you shouldn't...
Let the kids keep their chores
I've worked hard to train my kids to pick up after themselves and do their daily chores (well, it is still a work in progress of course.) But why throw all that away just because 'that's what I hired her for.'
The kids still need to learn how to work, and how to clean up their own messes. She's there to do my jobs so that I can do other, more important tasks (see the point from above).
This ensures that the kids understand that having help doesn't equal more laziness on your part. Help is there so you can work harder on your 'jobs'.
Besides that, hiring local help allows you to...
Invest in the local community
When all is said and done, why would I feel guilty when I'm providing an income for another person or family? What seems incredibly cheap to me is a good salary for many of the local people. They're eager to get a good paying job like this. I'm blessing their lives and making an investment in the local community.
(Affordable hired help is one of the biggest reasons I love living 'abroad'. It's a big boost in the quality of your lifestyle when you can get full time help in the house for less than $25 a week.)
We also like to take the opportunity to improve other skills while they're in our employment - like teaching English, computer skills, or how to bake bread. That way, when they no longer work for us, they'll hopefully have better job prospects.
Have you ever had a maid?
Comments
comments
Powered by New Facebook Comments