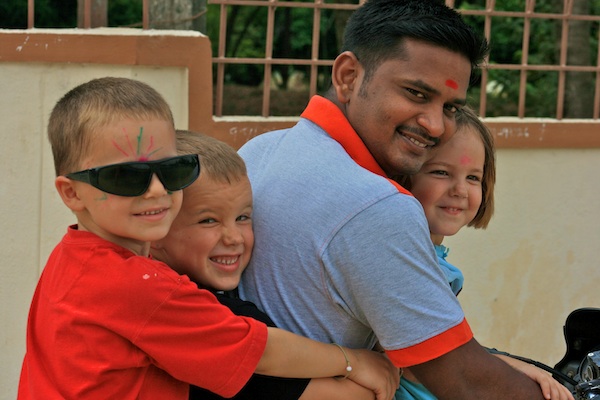 Riding on a motorcycle in India
This video Q&A is a part of a series: Our Video Responses to 52 of YOUR Questions
Make sure you get access to all the videos by signing up here.
Question: What are some things you can do to remain as safe as possible while traveling?
Answer: (Click here if you can't see the video.)
Traveling is an incredible adventure. Exploring culture, learning languages, trying new and exotic foods, sunbathing on beaches.
But what about the 'danger' that comes with travel? Violence? Disease? Illness and injury?
What can you do to protect you and your family?
Comments
comments
Powered by New Facebook Comments