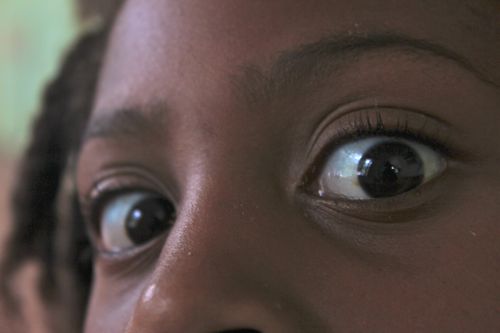 Guatemala through my eyes
**********
Just a quick update, since this is my first post since the launch of our Mastermind groups. Thanks so much to everyone who has joined us! We're loving our meetings and getting to know each of you better.
For now, enrollment is closed, but we will be opening it up again in a few weeks (although not at the same price). Thanks again!!
**********
Hi! My name's Kyah. I'm nine years old. I love taking care of animals. My favorite place that I have been to is India! Guatemala is very fun, I love living here. Sometimes I feel bad when friends leave this wonderful place called Guatemala.
I'm going to show you what I do throughout my day. I asked my mom to teach me how to use an actual camera, because before I would just click a button and take a terrible picture. Now I know how to take good pictures and I'm going to be a topografish... um, what's it called mom, when you take topography pictures.
I want to be a photographer.
This blog post is my life here in Guatemala.
After I get up, I do my morning chores inside the house, then I have other chores outside like taking care of our rabbits. I give them food and water everyday.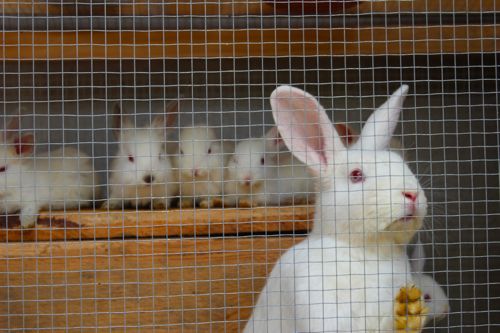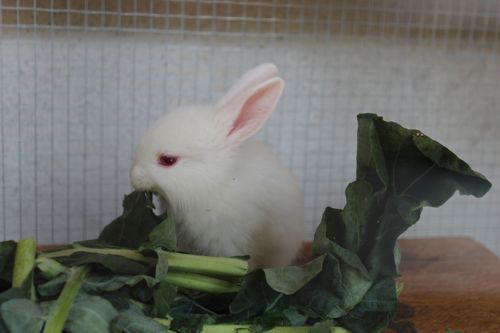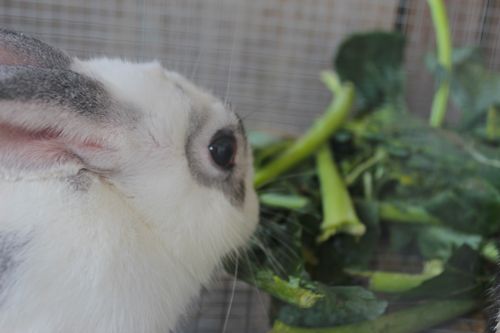 After that I'm pretty much done with my chores. Then I do my goals. Some of my goals are reading; writing; typing; topography, etc.
Then I go outside and play. Here are some of my friends.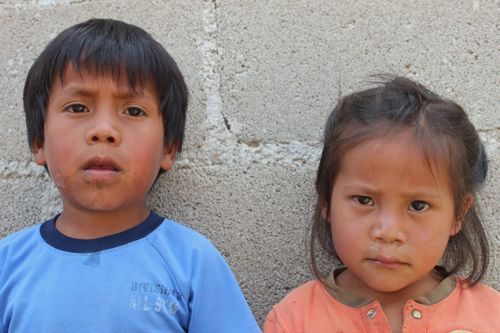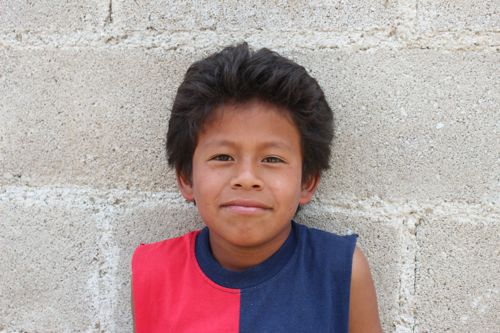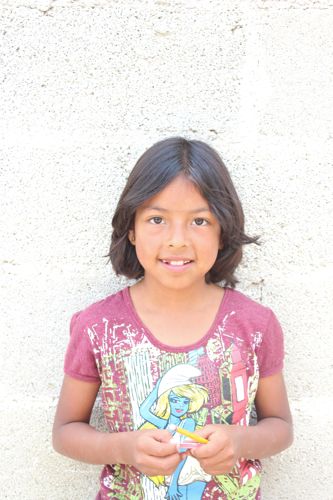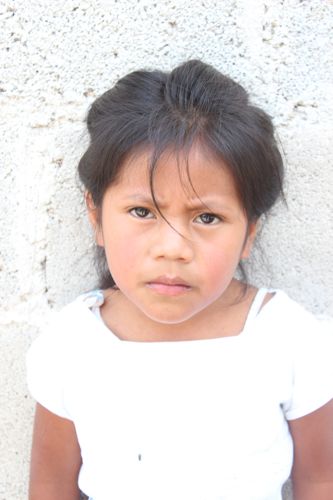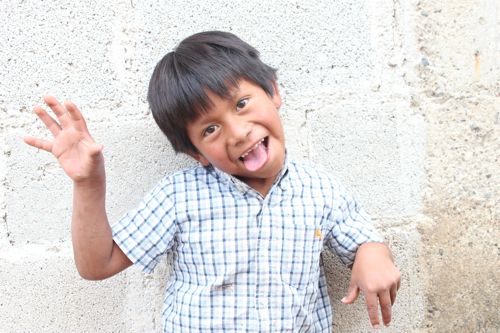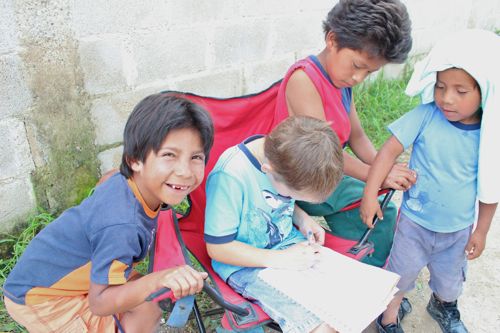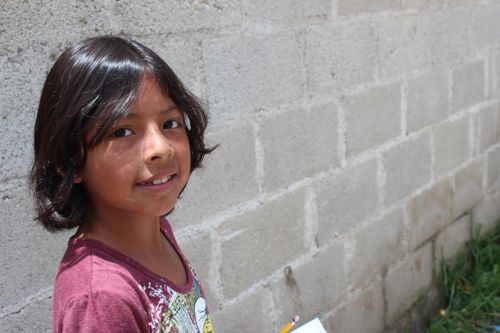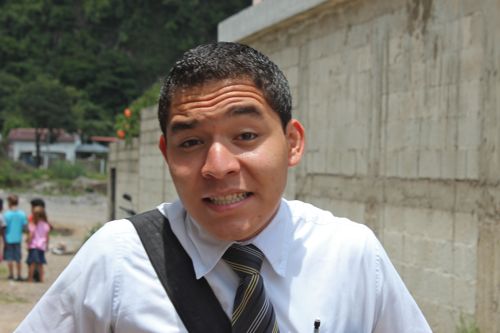 As you can see in these pictures (below) this is the view from our gate. People come here to dig gravel to build houses. You can see the volcanoes. They are very cool to look at.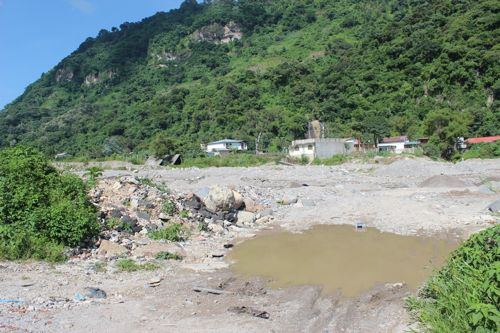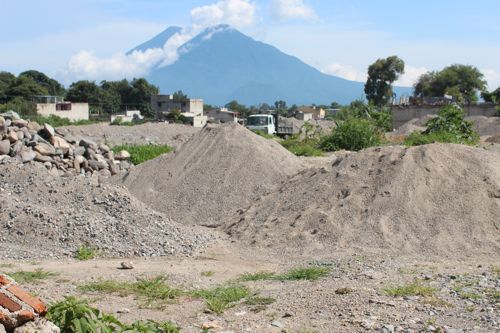 Here in Guatemala there are a lot of dogs who just run around and get into the garbage cans with no rightful owner. My dad thinks that at least a hundred of them should be killed. My mom thinks they're worse than a rodent problem.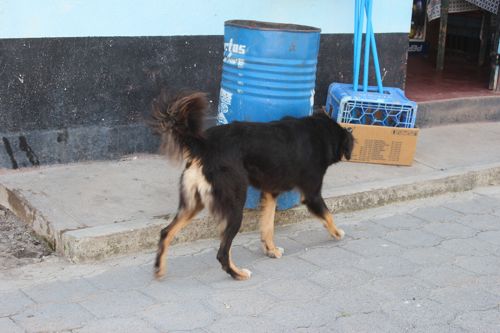 Sometimes we'll go out to do shopping. The market is like our HUGE grocery store. But these people have stands instead of fridgerators that has your food on it.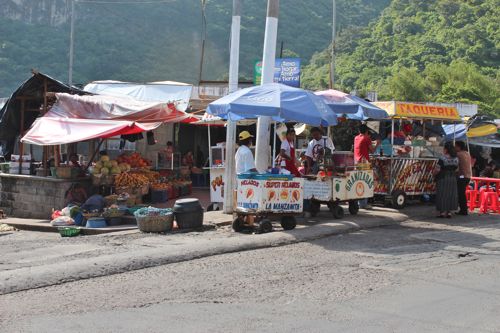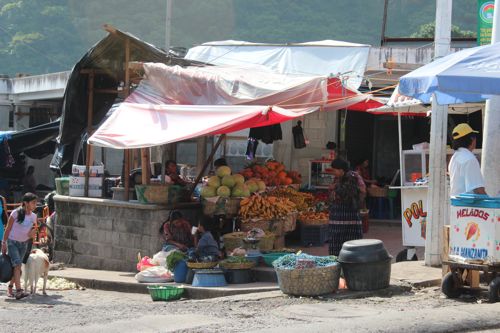 Oooh! This is my FAVORITE STORE OF ALL, where I can actually afford stuff to buy. In the United States of America, this store would be the $.30 store. Here we call it the 3 quet store, and it's my FAVORITE!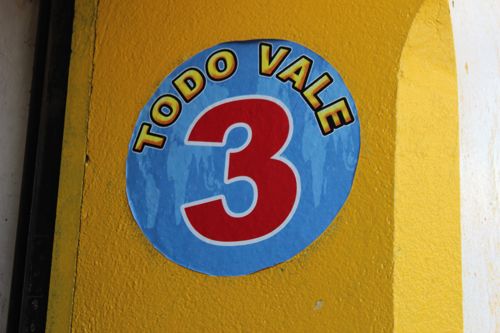 You can basically find anything you need or want, sometimes you need to close your eyes when you walk in because it's like, "Ahhh, I need that, I need this, I need that!"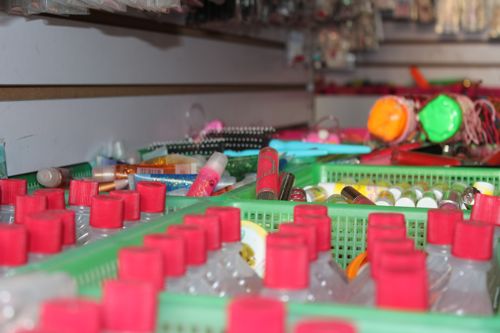 This is a mango stand, where you can buy bags of awesome, good, candy sweet mango for 5 quets, and that would be for you $.50.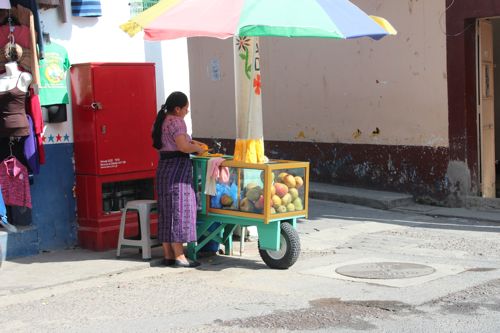 Another thing that I like doing is going SHOE SHOPPING! Or paca shopping. (But it's hard to find the match to the pair when you're going shoe shopping, because they shove those shoes in there like packing peanuts in a box.)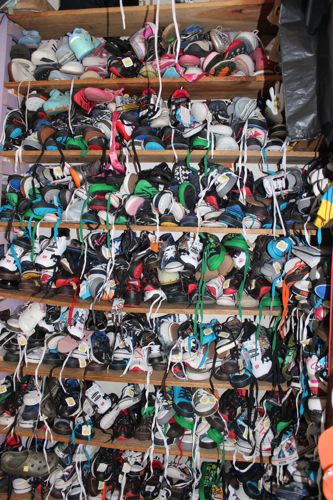 These are my new shoes. I got them for 40 quets, that's about $5.
These are my sister Aaliyah's new shoes. They're a little too big for her, but she LOVES them.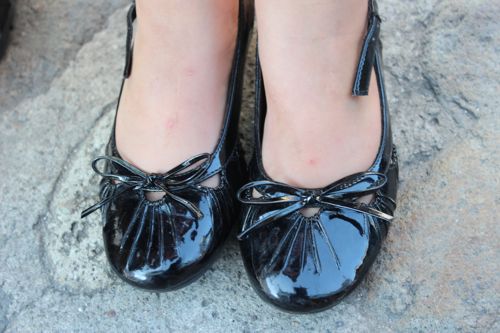 These are Atlas' shoes.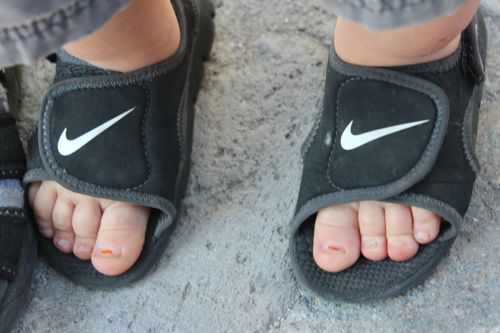 Parker and Kimball's new shoes.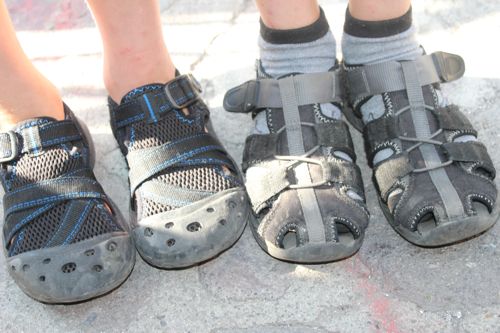 This is a paca where we can go and buy CLOTHES!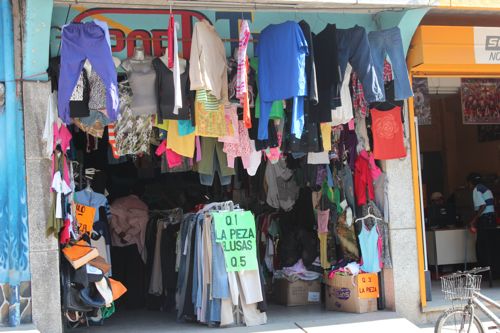 ... and more clothes.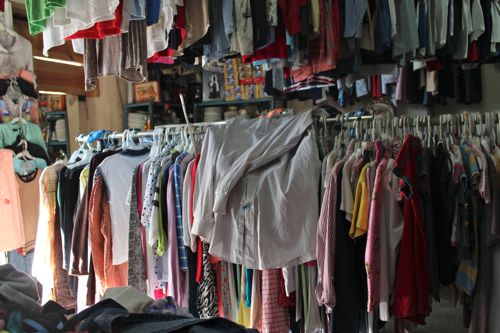 This is our 'stop light.'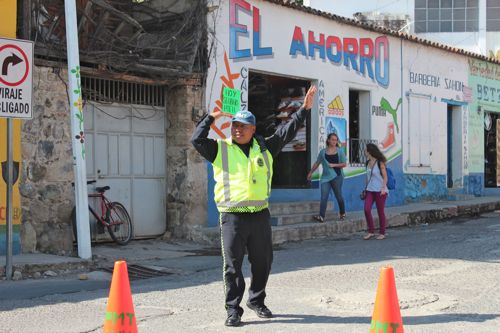 We bought Atlas a little seat, but when Atlas saw it he wanted to sit in it so he pulled on the seat and screamed most the way home.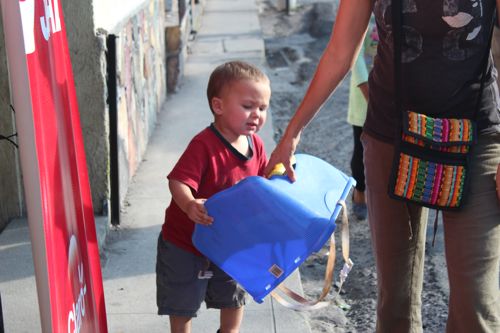 On the way home we saw some kids picking flowers and I thought it was really cute so my mom told me to take a picture.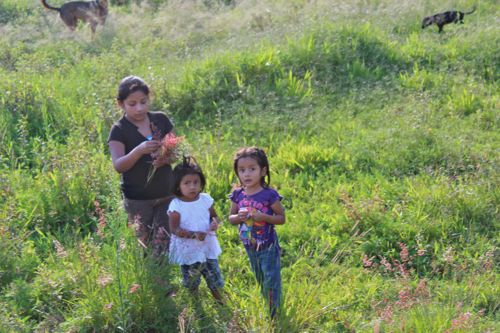 This is another picture of our 'grocery store', at night. This is my family's favorite taco stand.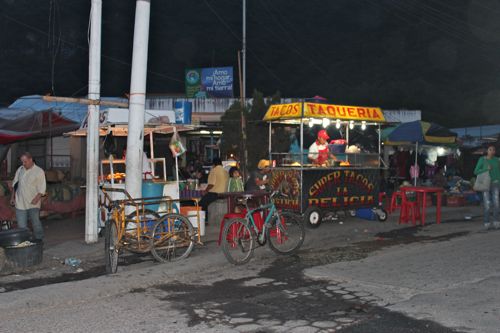 This is where you can buy fried chicken and french fries, but we don't get it very often because it's not very healthy.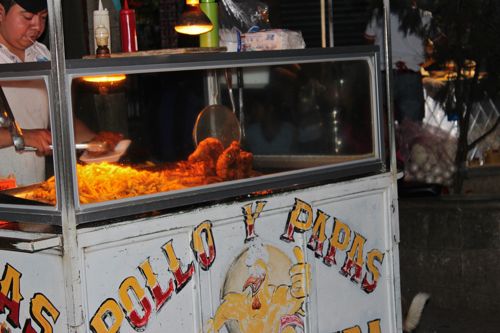 These are some more of my friends.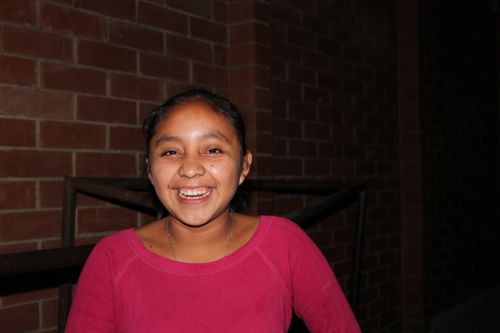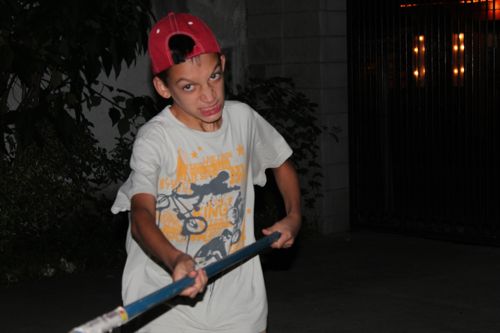 When I was taking pictures, they started doing a hundred different poses, because they liked seeing the pictures I took.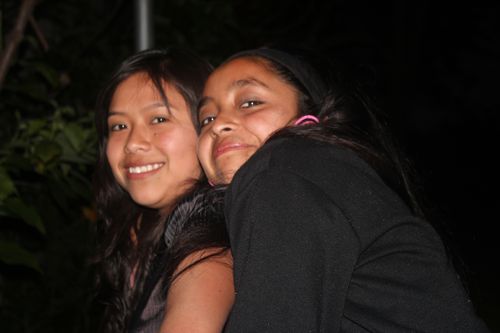 For dinner, we had THE BEST, BEST food in the whole entire world, called pupusas. It is a food from El Salvador. The one we ordered is called Loco.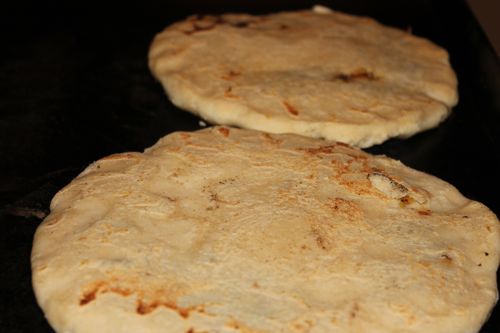 What she put in them was shrimp, beans, chicken, and chicharron.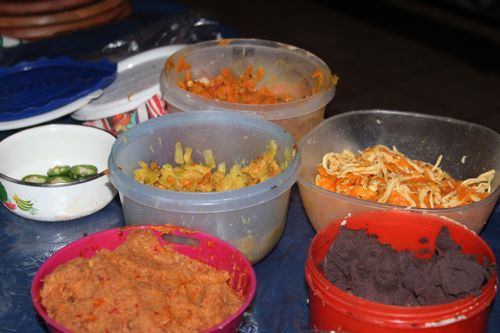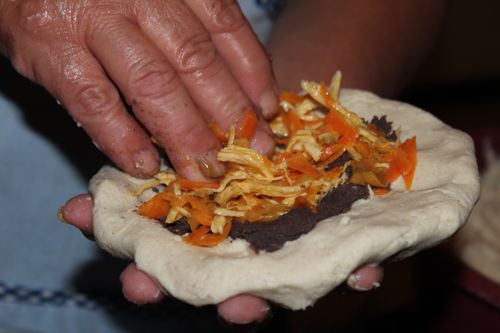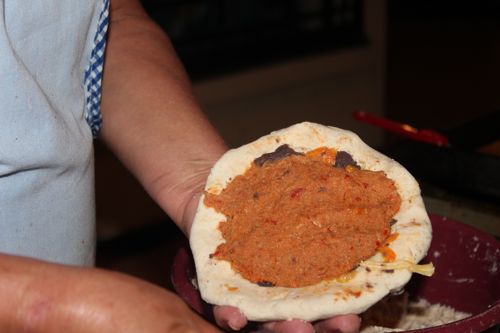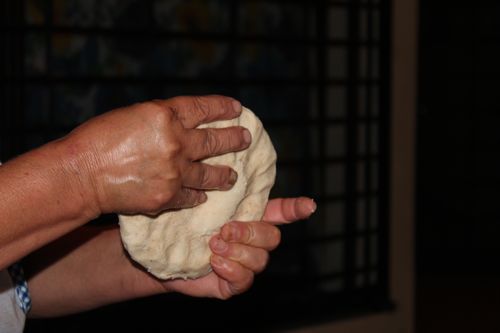 And this is what we put on top of our pupusa. YUM! But unfortunately I couldn't have even a whole one because I died of fullness.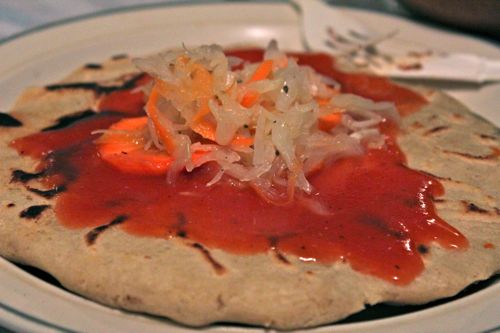 And this a day here in Guatemala.
Please comment and tell me if you want me to post again. Goodbye!
Comments
comments
Powered by New Facebook Comments