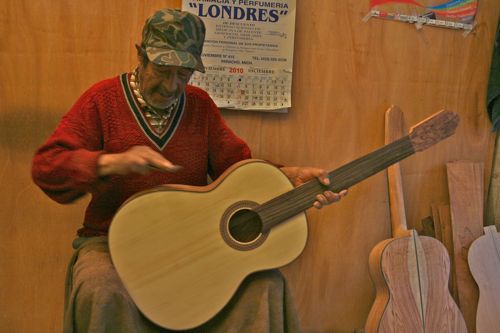 We left Lake Chapala area October 31st, with the intention of heading toward Patzcuaro to celebrate Dia de los Muertos on November 2nd.
Ajijic and Chapala were very enjoyable, but it felt really good to be back on the road. We love the freedom from additional responsibilities that being in a house requires (even as temporary guests), and the excitement of discovering new (and unexpected) things all the time.
Heading East, our first unplanned stops included Jamay, where we bought some delicious apples and small bananas , and gazed at their unique, red-stone cathedral (most Mexican cities and towns have a plaza with a cathedral on it. It's fascinating to investigate and compare them.)
Inside we marveled at the dome shaped ceiling, stain glass and chandelier. Of most interest to my children though, was the little Mexican woman who was kneeling and praying aloud.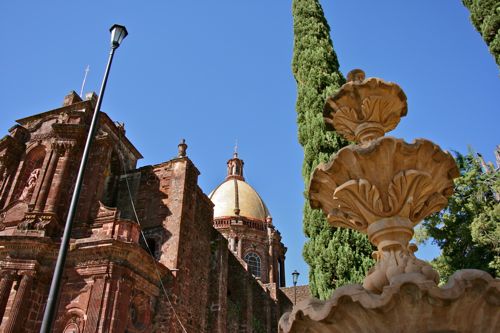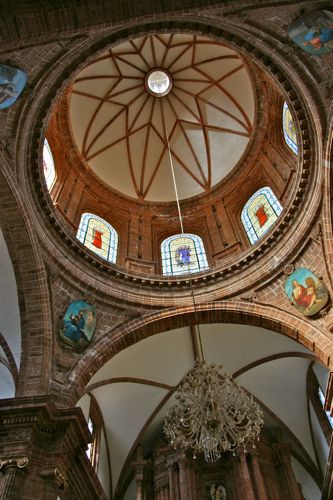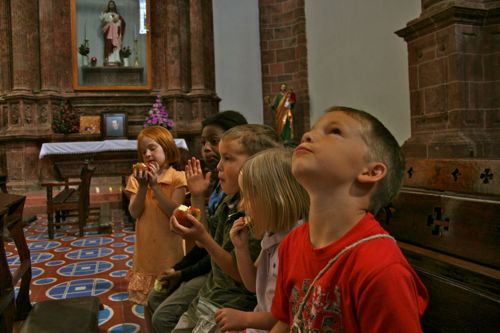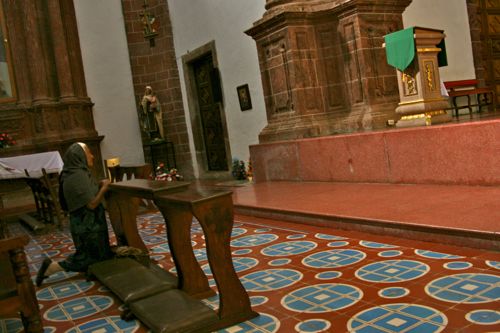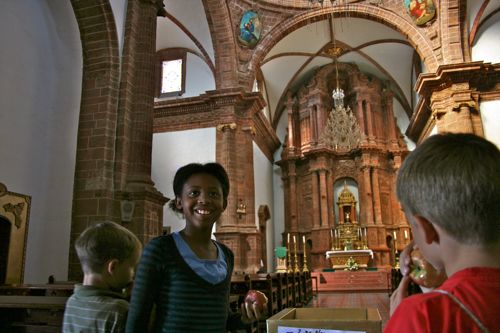 Continuing on our way, we passed through several cities and towns (one of which had a blockade on the road, including an old truck and piles of refuse - used to slow down traffic? It was kind of strange).
We stopped again at the 'guitar making capital of Mexico' - Paracho. It was dinner time by now, so we went in search of food, and found lots of fascination as well.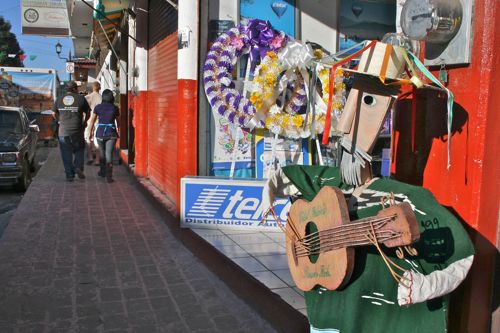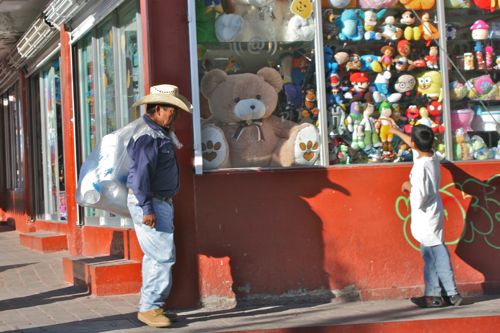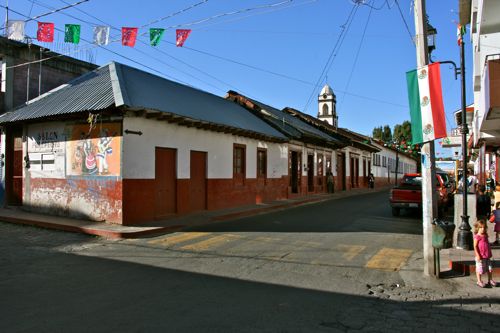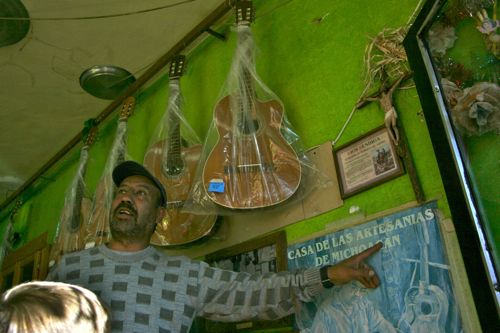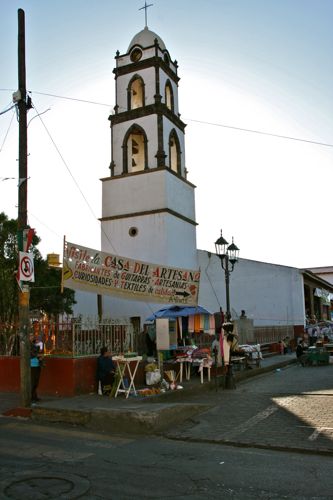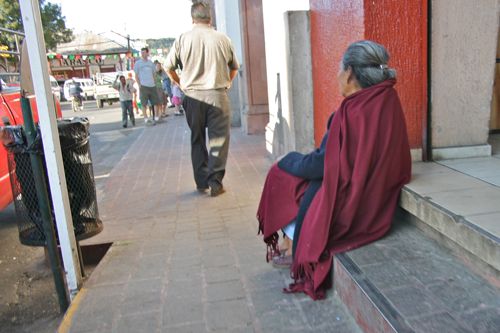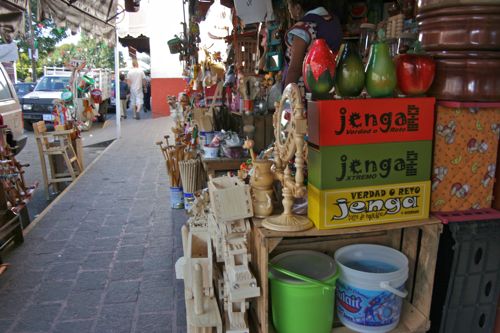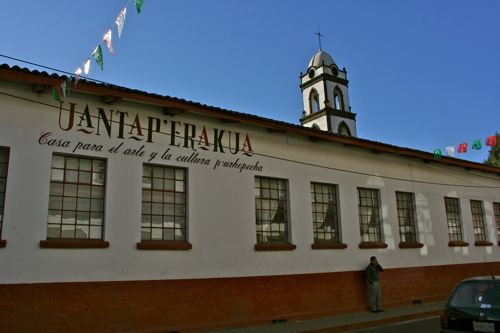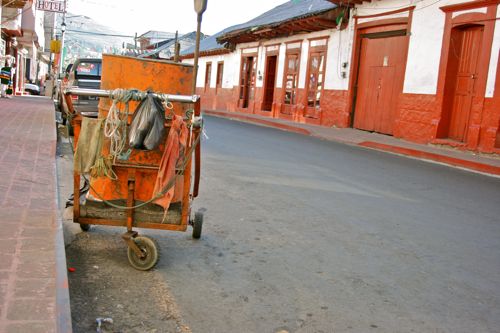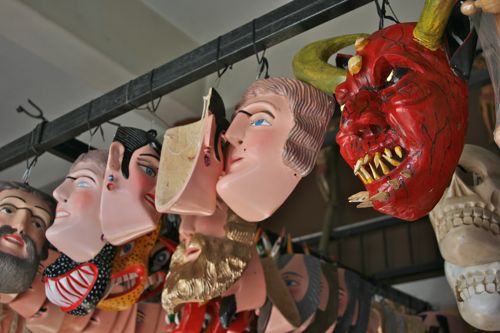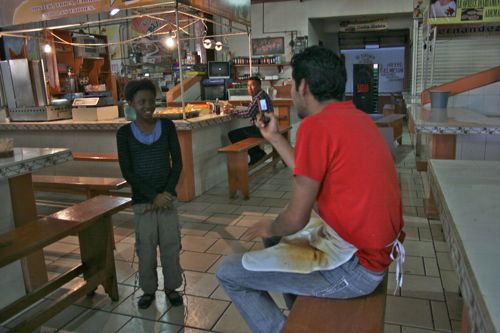 This guy was fascinated with Kyah and wanted to take her picture.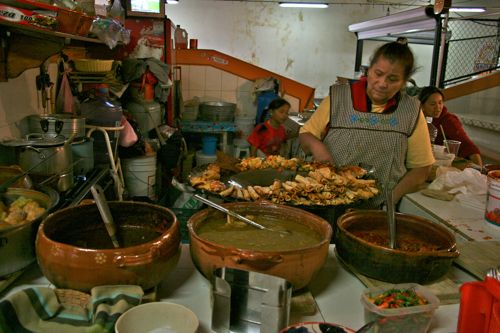 We finally found dinner!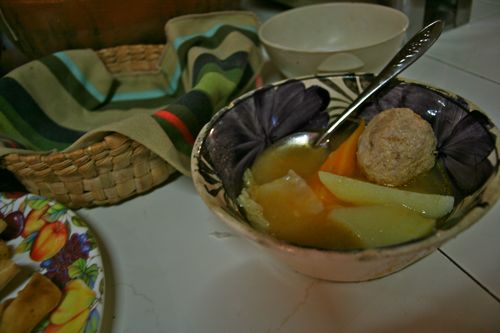 This soup was only $10 pesos (about US$0.79)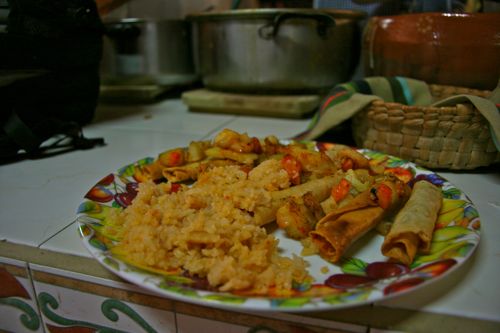 This plate of food was $15 pesos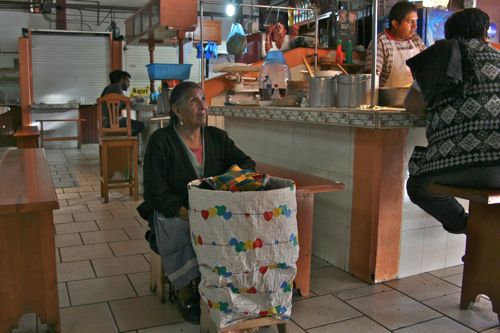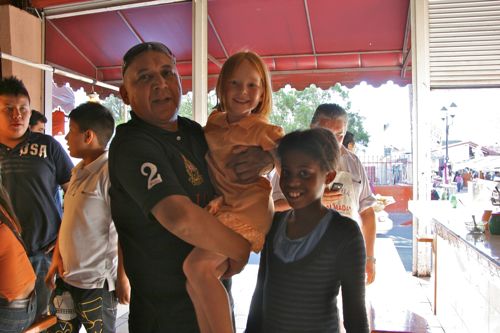 This guy wanted a picture with Kyah too (and her friend Ella).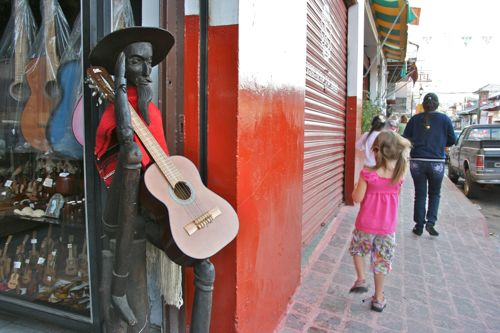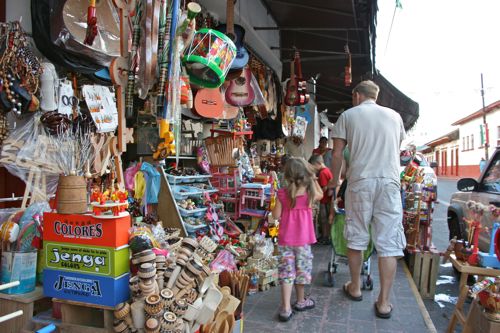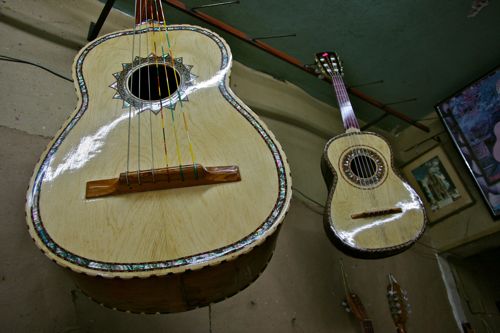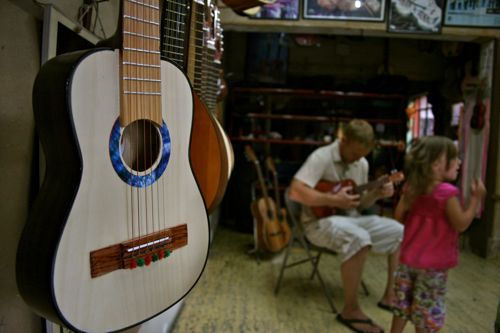 Greg was tempted by this beautiful all-wood ukulele (only $400 pesos - about US$32)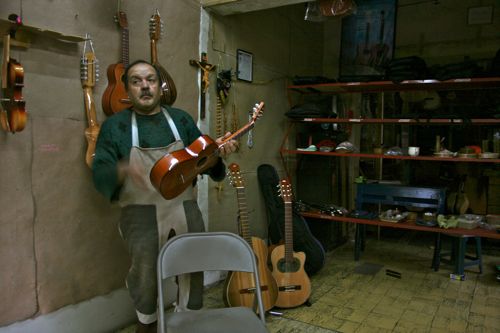 Have you been to Paracho or Jamay?
Comments
comments
Powered by New Facebook Comments