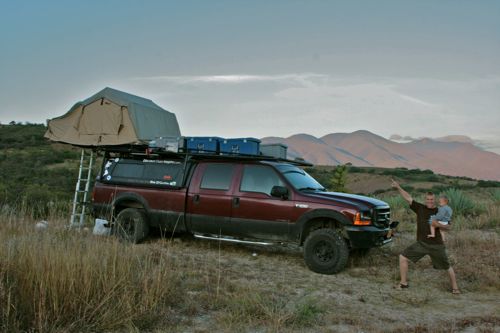 Sunshine follows the storm, and happy times follow unpleasant ones. We'd had an irksome time in Oaxaca city, but a quickly repentant husband soon turned it around.
The evening found us outside the city of El Tule, in a remote camping spot, serendipitously prepared for us, as they seem to be every night.
It was passed in peace, and when the morning came, my husband and I were able to create the videos that had gone undone the day before. Our most important undertaking completed, we were able to spend the rest of the day in the carefree manner that attends those who discipline themselves to complete crucial tasks first.
Visiting the local church, we were invited over for lunch to the home of a kind family. We shared the joys and sorrows of sweet parents of one who longed for more children. They'd adopt if they could, but the laws in Mexico are so difficult. Oh, how I wish I could help them.
The time to part always comes, and it did now. We said goodbye, then visited the giant and famous tree of El Tule before leaving town.
An estimated 2,000 years old, it towered above a bright and fresh cathedral, neatly whitewashed and trimmed in blue and red, which appeared miniature next to the mammoth tree.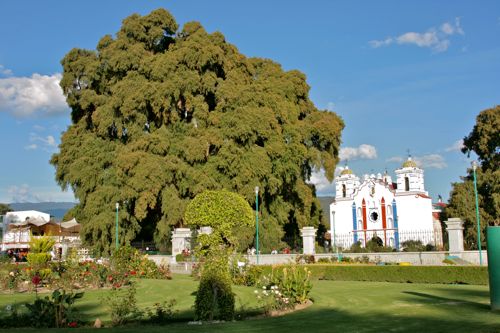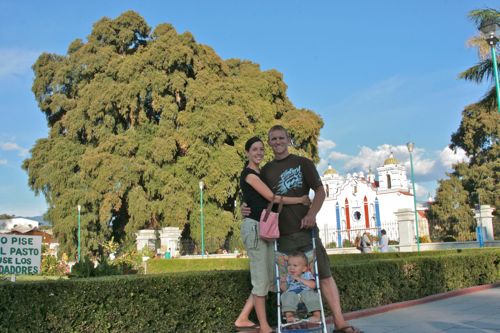 Considering our day complete, we set out to find camp, as we do every night. We drove south on the road that takes you from Oaxaca to Juchitan on the Pacific Coast of Mexico.
As dusk approached, we noticed along the road row after row of agave plants. Intermittently accompanying these plantations were roadside shops for the fabrication of mezcla - a liquor made from agave.
Now we're big fans of agave, though not in this form. We love to use it as a natural sweetener, and so typical to my husband's style, he decided to stop and ask a shop owner how it might be made.
The very eager shopkeeper soon had us all gathered around to teach us how they prepare and use the agave. He gave us pieces of roasted agave root to gnaw on, and squeezed agave juice out of the roots into little cups to sample. It had a very strong, sweet taste, a mixture between honey and roasted coffee.
We had a high time of it, sitting in this liquor store on a Sunday afternoon, drinking shots of agave juice, fascinated by our host who taught us how they chop and throw away the leaves, dig a large pit lined with rocks, burn a fire until it's very hot, and then bury the agave root in the pit until it's roasted. It's a lucrative business. One chunk of agave root sells for $25 pesos a piece.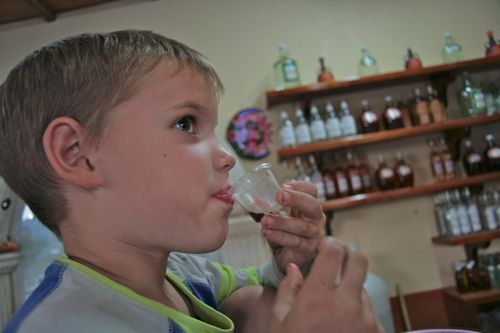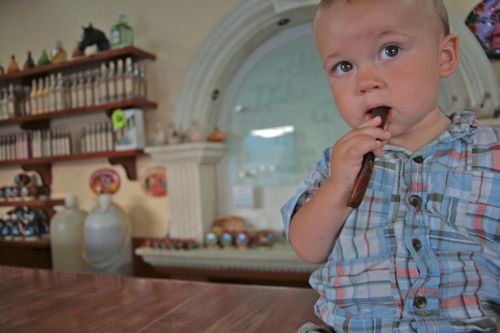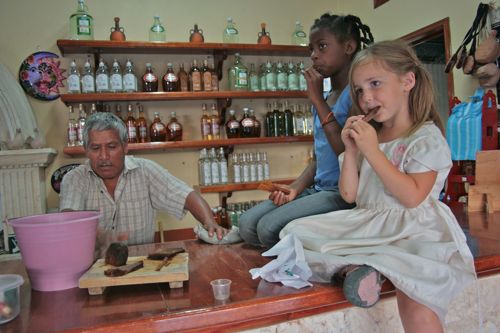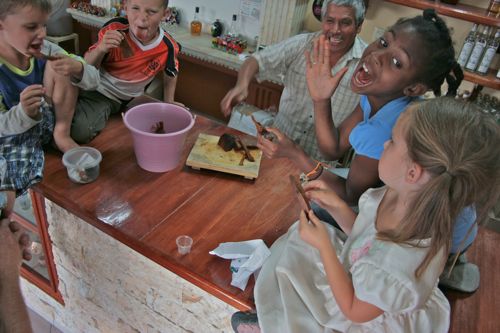 We took some chunks with us, to try as a sweetener in our oatmeal. (Unfortunately, eventually we threw it out - it fermented too quickly, and I think we created our own mezcla.)
Amazed by the spontaneous, engaging educational experience we just shared as a family, I contemplated, "If you'd given me a book or lectured me on the making of agave liquor and how the root is processed and used, I'd have had very little interest."
Yet typical of human nature, and characteristic of the process of genuine learning, a one-on-one encounter creates a spark of curiosity, which is eager to be fed, and grows to a flame of greater understanding. Very little can beat experience as a teacher.
"I love this kind of stuff!" Greg exclaimed.
Appropriately, we spent the night in an agave field.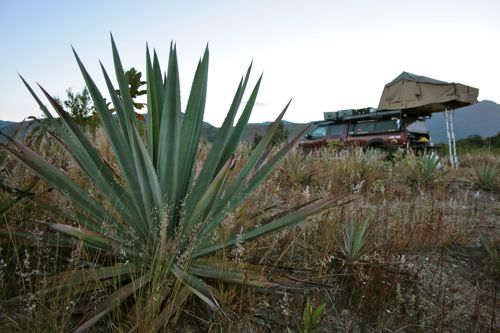 Comments
comments
Powered by New Facebook Comments