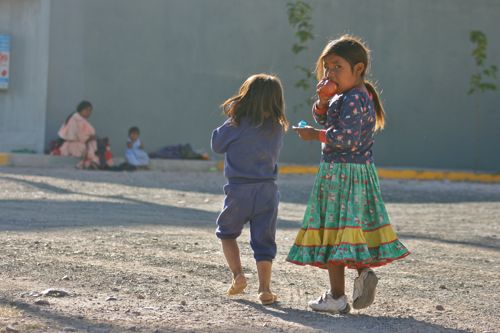 "Mexico is so dangerous! With all the violence in the country right now, I sure as heck wouldn't be taking my entire family into a country like that willingly," is one of the many comments and expressions of concern we've received about crossing into and driving through Mexico. So, how dangerous is Mexico?
Why all the worry? I suppose from all the media reports, and even safety warnings on the U.S. government pages, you have to believe you're putting your life in jeopardy just by stepping foot across the border.
So how safe (or unsafe) is Mexico really? We were going to find out for ourselves.
After camping out near the Great Wall, and listening the the border patrol 4-wheelers chasing illegals all night, we enjoyed a beautiful morning. Greg and I created some videos for our course, then we made breakfast and indulged in some 'lasts' - like our last carton of Greek yogurt.
Packing up, we completed some necessary errands - such as a stop at the bank for some cash - then were in the lane headed to the border by about 11:00 a.m.
We recorded the entire border crossing process, sharing the procedure as well as prices, etc. so that you can see for yourself what it's like to cross into this 'dangerous' country.
How dangerous is Mexico? Find out for yourself:
Click here if you can't see the videos below.
Crossing the border into Mexico Part 1
Crossing the border into Mexico Part 2
Have you visited Mexico recently? What was your impression?
Comments
comments
Powered by New Facebook Comments