[custom_frame_center]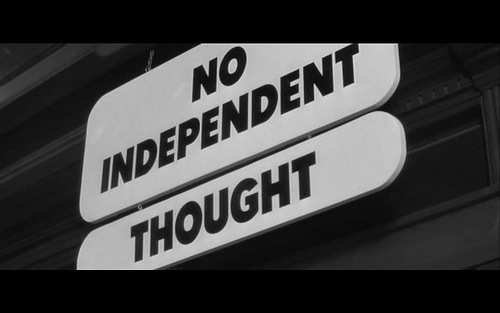 [/custom_frame_center]
Peacefully minding my own business, living my life, and pursuing my dream, I'm cruising along in my veggie powered truck, on the road-trip of a life time, driving from Alaska to Argentina with my husband and five children.
Suddenly, out of nowhere, a rock shatters through the windshield, hitting me in the chest. Looking in the direction it came, I see it - reaching toward me with outstretched arms, finely coifed hair, manicured nails and designer jeans.
It stiffly teeters over to the shiny, clean mini-van parked in front of the finely trimmed lawn adorning it's HOA-managed, cookie-cutter house.
Rigidly bending at the waist, it picks up another rock to hurl toward our grossly unconventional abode, and it's quickly joined by fellow zombies, each with their own rock to let fly.
As a shower of stones surrounds us, I read the words etched there on - "vagrant", "derelict", "bad parent", "unstable", "irresponsible", "beggar".
Each impact causes pain, hurts my heart, not because of the label that won't stick. I don't live my life by labels anyway.
It hurts because the zombies are familial.
I realize now that they've been all around me, watching my every move, construing every action to confirm their own warped opinion about us.
After the attack, and aware of this infiltration, I'm self-conscious and wary of every action. I'm reflective and self-examining.
Are we crazy? Am I a bad parent? Is our 'homelessness' hurting our children? I look  for evidence throughout the day.
Each cry from my child, every protest, every complaint, every act of sibling rivalry, might be used against me as evidence of the imprudence of my lifestyle choices.
(Because as everyone knows, people who are 'stable' and live in a house and have a career, don't have children that fight, or whine or complain - it's a natural cure for childish behavior.)
The greatest zombie concern seems to be for the welfare of my children - can my kids even read or write? Won't they grow up to be beggars? What about college or 'holding down a job'? Our instability and lack of 'real' education is the culprit.
Oh no, you've uncovered my secret plot, to disregard the well-being of my children and permanently inflict emotional, mental and psychological scars.
I'm sorry, but if you believe I'm ruining my children and destroying any chances for their future; if you think my lifestyle is insane, immoral, unstable or capricious; if you think I'm an inconsiderate mendicant, well, your opinion of me is none of my business.
I'm not looking for validation, approval or even acceptance. All I ask for is respect. The same respect I try to give to all others who live in a manner that I find ridiculous, hypocritical, unhealthy or just plain dumb.
It's your God-given right to live the life you choose to live. And it's my right as well, so please keep your opinions to yourself.
As the sun always shines following the darkness of night, my self-doubt is followed an outflow of truth.
No, we're not crazy. We just listen to a different beat.
As the Sumi Proverb states, "To those who do not hear the music, the dancers seem crazy."
Some people just can't handle the uber-non-conformity of unorthodox lifestyle choices. It just doesn't jive well with them. "You mean you aren't strapped to an anchor with a thirty year mortgage plus interest? Your kids don't go to government school? Huh?"
They don't see it as an alternative, but equally respectable lifestyle choice, but instead as an offense, a grotesque and repugnant slap in the face of all they know to be holy. Its the killing of sacred cows.
But for us, our unusual life is an experiment in simplicity, in purposeful living. It helps us strip away the excess until all that's left is the core of life - the real essence of why we're here on this planet - our relationships and our experiences.
Our unconventional lifestyle helps us to focus on the things that matter most.
Imagining for a moment the alternative - 'settling' down to a 'normal', 'stable' lifestyle - seems absolutely dreadful.
So we'll keep on this path less traveled.
In hopes of validating my re-decision, I ask my children:
"Would you rather live in a house instead of traveling all over in our truck?"
"No. Then we wouldn't be able to see South America, and I wouldn't get to eat spicy food."
"Do you like driving around in our truck?"
"No. It's boring to drive a long time."
Would you rather not travel around and stay in one place?
"No way, I like seeing new places and meeting our friends."
Amen.
Have you slayed any zombies today?
Comments
comments
Powered by New Facebook Comments