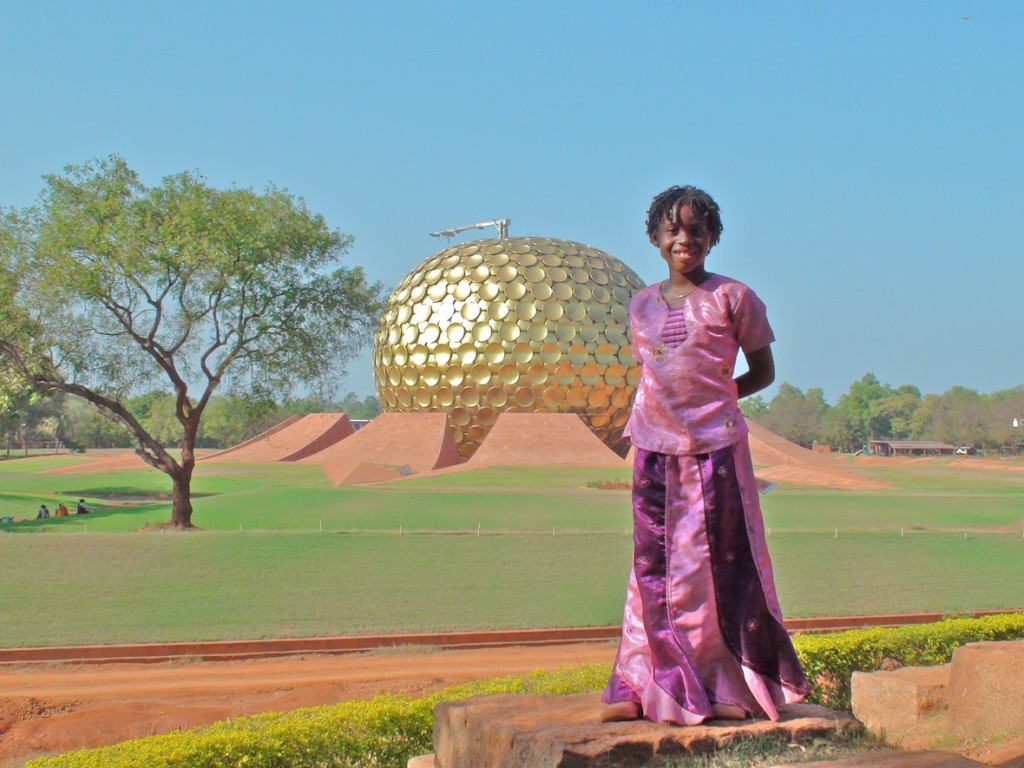 During our visit to Pondicherry, where we received an elephant blessing at the local Hindu Temple, we also stopped off at nearby Auroville.
"Auroville wants to be a universal town where men and women of all countries are able to live in peace and progressive harmony above all creeds, all politics and all nationalities. The purpose of Auroville is to realise human unity."
We explored and awed at the ginormous and sacred Banyan Tree, the national tree of India. We also gazed at the Matrimandir, 'a large golden sphere  rising out of the earth, symbolising the birth of a new consciousness seeking to manifest,' "the symbol of the Divine's answer to man's aspiration for perfection"
Click here if you cannot see or view this video.
Or watch it on Vimeo's site here.
Comments
comments
Powered by New Facebook Comments