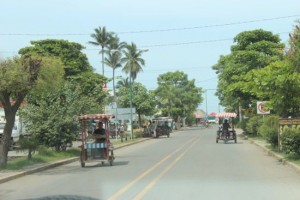 We took a trip to Tapachula Mexico (and the nearby coast) so that we could 'legitimately' renew our tourist visas (and get into El Salvador next time we tried.

From Lake Atitlan area it took us about 5 hours to get to the El Carmen Guatemala/Mexico border. Our crossing was relatively quick, and then we headed straight to Tapachula (only about 15 minutes from the border). Guess where we went? The mall.
Yeah, can you believe it?
It was great,  like a whole new cultural experience (not to mention it had air-conditioning).
We tried to catch a movie (they didn't have any in English, can you believe it 😉 ), then ate dinner at a nice place, indulged in frozen yogurt from Yogun Fruz, and finally did some shopping at Walmart.
You'll never believe where we stayed that night...

[message type="custom" width="100%" start_color="#FFFFFF" end_color="#FBF8FF" border ="non" color=""]Our book is on sale (for a limited time!) and includes 39 Bonus Videos. Check it out here. "This book is a MUST BUY if you want to live an awesome life." - E.K. Bradley[/message]
It was dark by the time we detached from the mall. We did a little searching for a place to camp, but finally decided to stay in a hotel. We picked one that seemed 'mid-priced'.
It was cheap. Really cheap.
That's because they charged by the hour. Yes. What you're thinking... that's right. (In Guatemala they're called Autohotels and they actually have a LOT of them named wonderful things like Passiones en Secreto)
Okay. Whatever. We paid for twelve hours and it was only MX$200 (US$16).
It was actually a nice place. There was a big bed, and a 'couch' that served as another bed, and three of the kids slept on the floor. It had A/C, and a T.V. (which we watched), and we slept really great.
There were only a couple of weird things... like the curtain that covered the garage (so no one can see your car), and the sign that said "Please don't spit on the wall"... um, okay.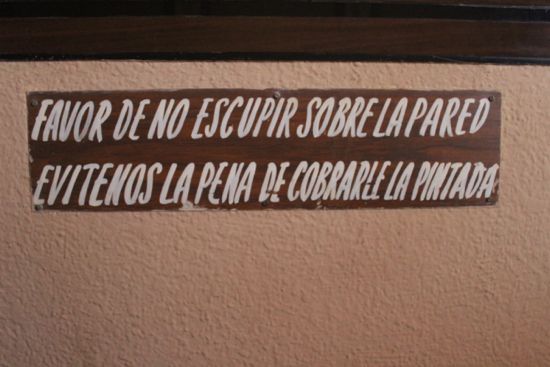 Atlas said, "Mom, me like dis pwace."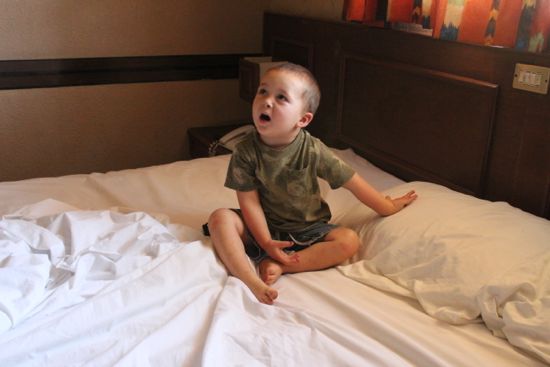 The next morning (our twelve hours were up at 9 a.m.) we went to the beach (after visiting Walmart again 😉 )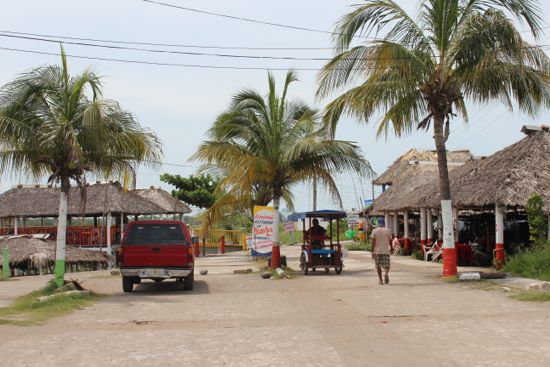 Atlas was afraid of the water (again. How many times do we have to go through this! You LIKE the water, kid!)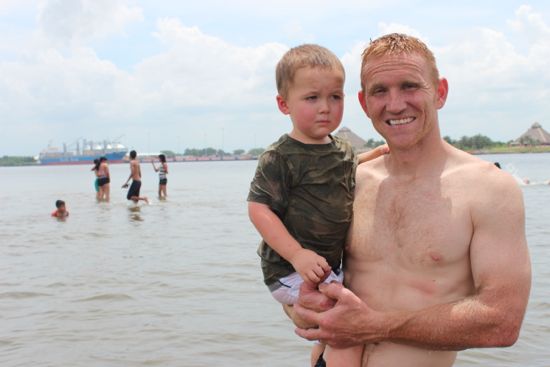 So while daddy and the other kids swam, we collected sea shells.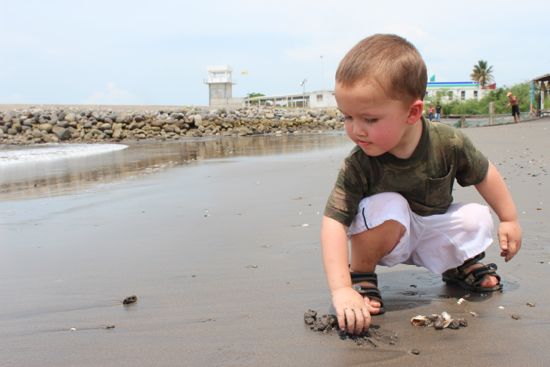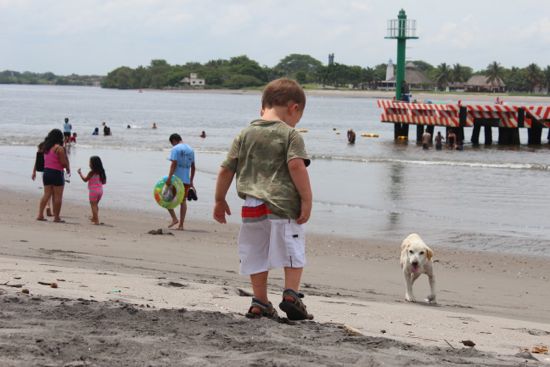 He fearfully ran every time the waves approached.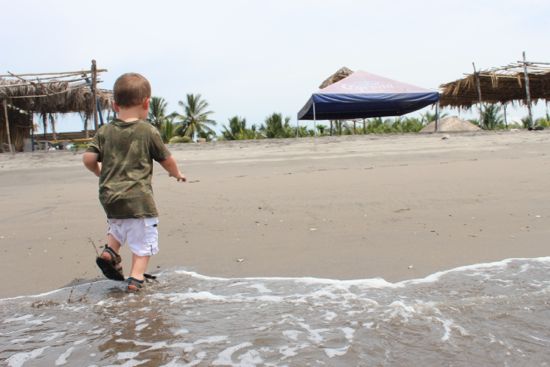 Then we waited in the shade of a palapa until it was time for lunch.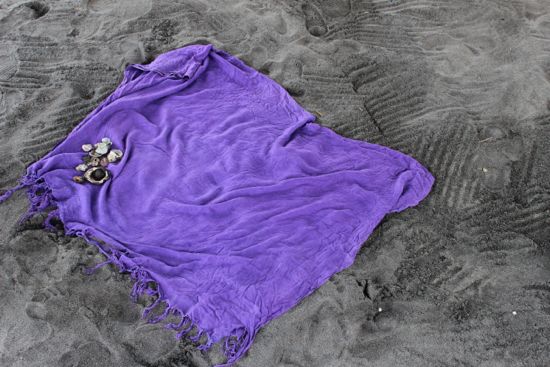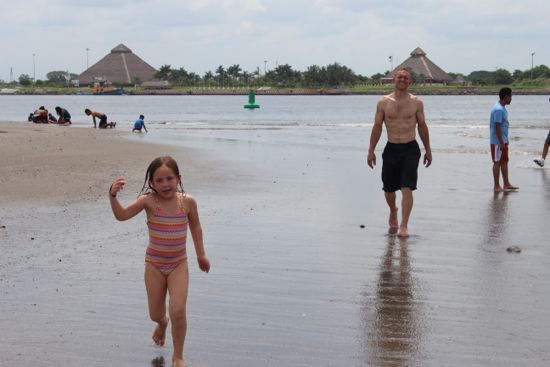 The restaurant had a pool (yay!) Atlas was hesitant, but I knew he would succumb.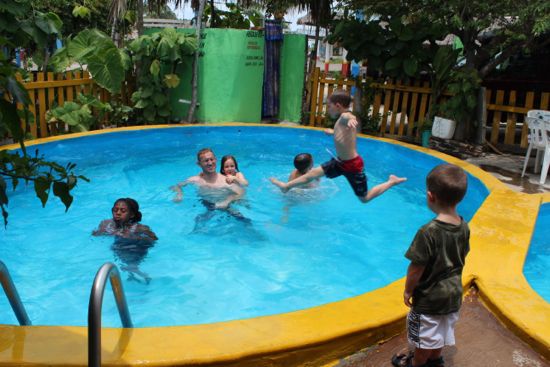 (I told you so).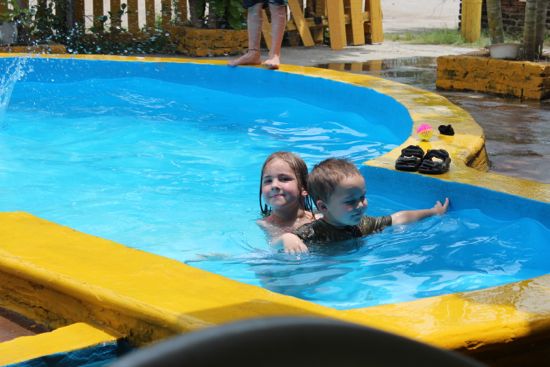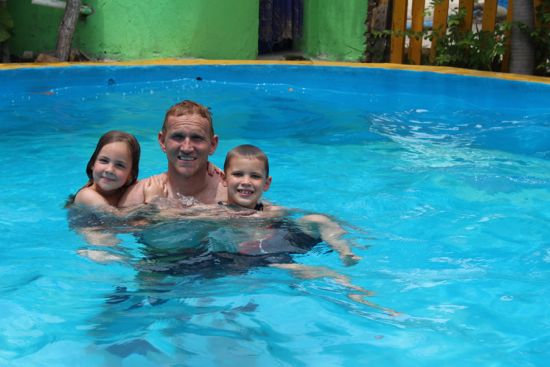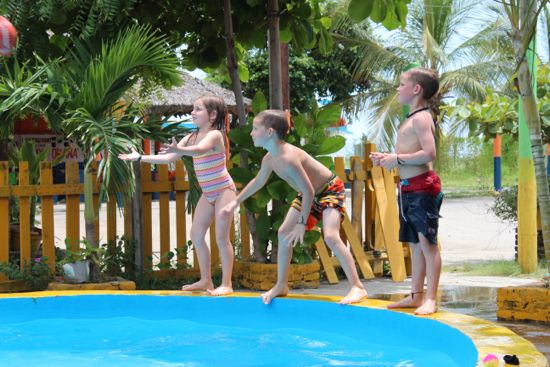 He would get into the water, get out, ring out his shirt, and get right back in. (And sorry about the 'wedgie picking' shot). Kids are so funny!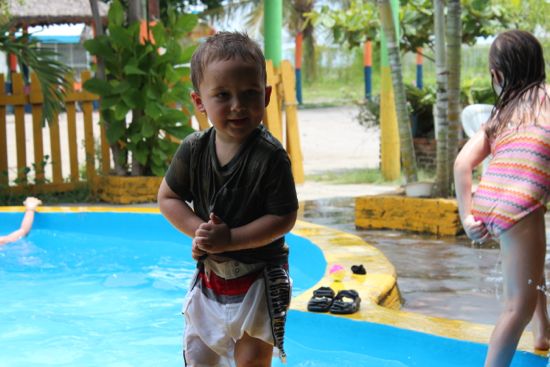 Lunch was tasty! (Have I told you that I love Mexican food and that I'm tired of Guatemalan food?) Mexicans put lime and Tajin seasoning on the cucumbers. How can you not love that?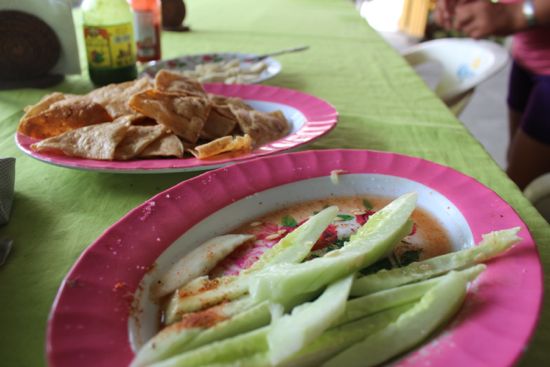 And they don't put limestone in their tortillas, like the Guatemalans.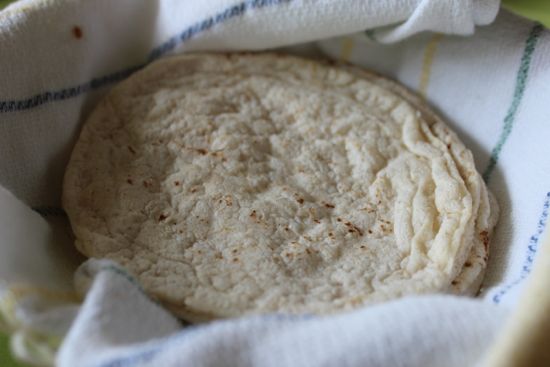 Mmmm...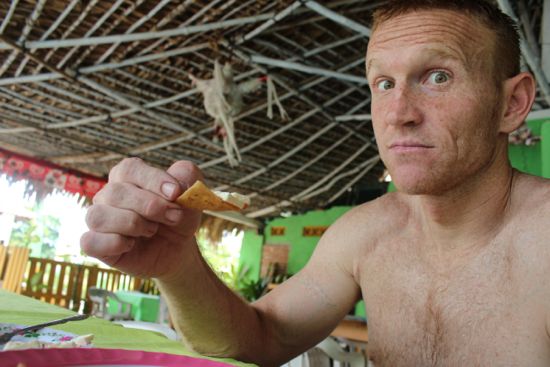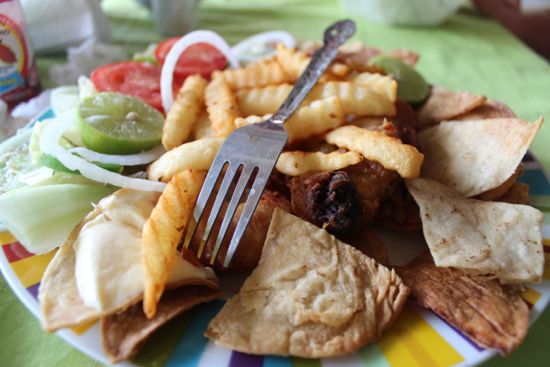 I'm not particularly fond of their 'stinky feet cheese' (sprinkled on top of these fried plantains, along with sour cream. I do like the plantains and sour cream.)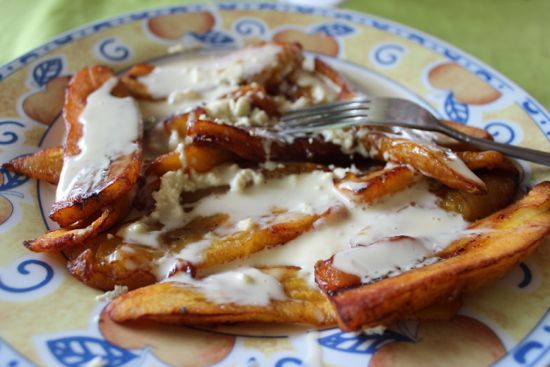 After lunch a Mexican woman brought us a 'treat'... fresh coconut, green mango, slathered in chili sauce (not really my favorite either. I prefer my coconut plain and my mangoes ripe. But we ate it to be nice. )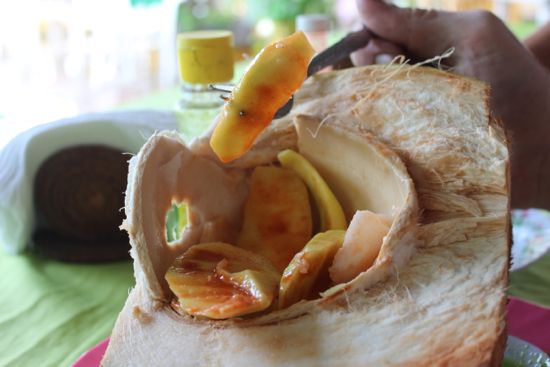 That night we did camp, across the street from a futobol field, closer to the border so we could recross in the morning. We ate dinner in our annex room (roasted chicken and tortillas from Walmart.)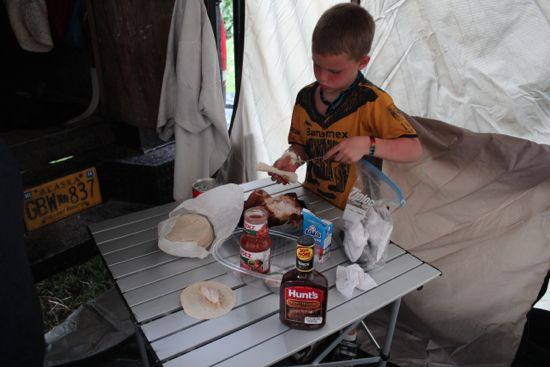 On the way back to Guatemala the next day we stopped at Izapa, some of the oldest Olmec/Mayan ruins in Mexico.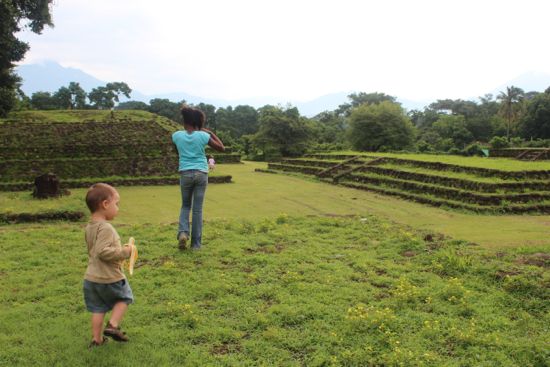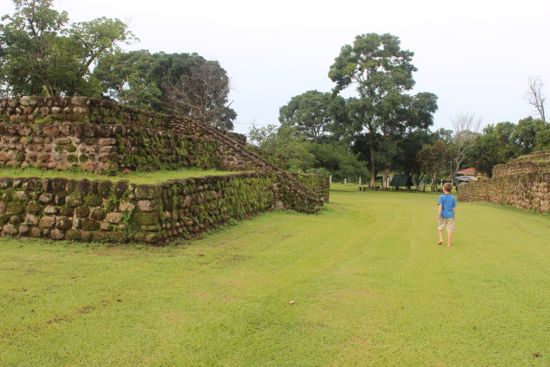 Then we went home. The end. 🙂
[message type="custom" width="100%" start_color="#FFFFFF" end_color="#FBF8FF" border ="non" color=""]* Congrats! You made it to the end. You should sign up for updates (below) and get our book! Don't forget to 'share the love'.[/message]
Comments
comments
Powered by New Facebook Comments