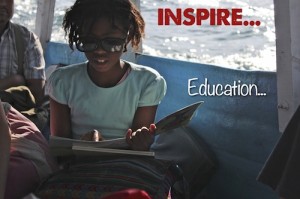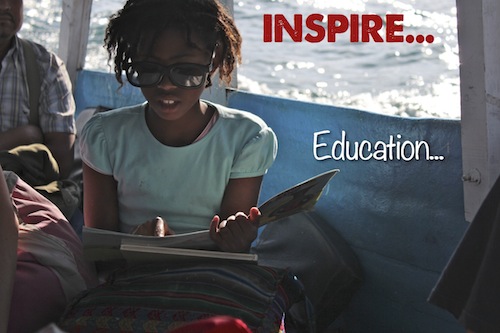 "What do you do about education?"

Since our family of seven became nomadic in 2007, along with 'how do you fund it?', this is probably the question we've been asked most often.
Many of these people were probably wondering how our kids could attend school while we were vagabonding around the globe.
The answer to this question is not something I personally worried about. For me, education and school are not necessarily the same thing. They can happen independent of each other.
In the beginning we started traveling because we saw how many educational benefits it inherently possessed. I knew my children were being educated, almost without effort, simply by exploring the world.
And our approach to education is not something I've written much about, because I know that my view of it is a 'complicated' subject that requires more than just one simple blog post.
BUT, education is something I'm extremely passionate about. And so, I've now decided to write about it.
[message type="custom" width="100%" start_color="#FFFFFF" end_color="#FBF8FF" border ="non" color=""]Make sure to check out our 3-Part video series on education.[/message]
I think now is a great time to write about education, because it's something I'm really delving into (especially since we've bought The Homestead in Guatemala.)
I've always had high ideals regarding the type of education I wanted my children to receive. But those ideas were sort of nebulous -- a general 'feel-good' notion about them being really smart and well-read.
Until that last couple of years, I never put those 'feel-good' concepts into an actionable plan. But now I am.
Nothing happens by accident, and that especially includes a 'great education'. My kids are getting older, and I'm feeling the weight of really taking this 'education' stuff seriously.
I'll be doing a series of posts about it, sharing my own 'journey' and personal experience as I craft a world-class educational plan for me and my children.
It starts with the basics:
Can you think of any other questions?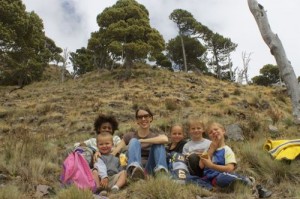 I believe that each individual has unlimited potential. Our children (as well as you and I) have a unique mission to fulfill.
We need an education to match our mission. (Yes, I said we because it's not just our children that need it. We do too, as their parents and mentors.)
Our children deserve a higher level of education than they are currently receiving. We were given children with special gifts and missions to fulfill. It is incumbent on us to learn the basics of a great education, so we can help them achieve it and obtain their personal greatness (as well as ours.)
This idea of a 'better' education doesn't mean that you have to home school, or send your kids to public or private school. I'm not advocating one form or another.
What I do advocate is more parental involvement, better parental example, and higher expectations for ourselves and our families. Regardless of the school or method you do choose, as the parent it's your responsibility to ensure that the quality is up to par with their mission, and that you set the example as their mentor.
We're not trying to help our kids 'just' go to college and get a good job when they graduate. Our goal is much loftier than that.
We're trying to help our kids to grow up to change the world.
Will you join us on this quest?
Want to read more now? These are the books I'm using as my 'curriculum' as I create an educational plan of excellence for my family.
[message type="custom" width="100%" start_color="#FFFFFF" end_color="#FBF8FF" border ="non" color=""]This is an important topic with life-long, world-wide implications. Get involved with our 3-Part video series on education.[/message]
Comments
comments
Powered by New Facebook Comments