[custom_frame_center]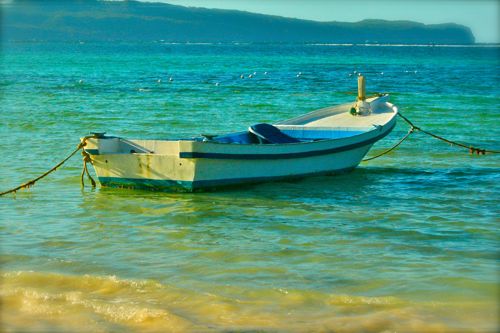 [/custom_frame_center]"Twenty years from now you will be more disappointed by the things
that you didn't do than by the ones you did do.
So throw off the bowlines. Sail away from the safe harbour.
Catch the trade winds in your sails. Explore. Dream. Discover."
~ Mark Twain
I just picked up my laptop, unplugged it from the cord that connected it to the outlet in the wall, and walked away.
Wow. Mobility.
That's why I bought a laptop in the first place, because it's mobile.
But I'd forgotten that feeling.
For the past two years, I've been tethered to my power cord because my battery was too old to hold a charge.
It would maybe give me a half hour of power and when it shut down, it would do so without warning, losing any projects I've been working (yes, I forget to save despite the constant reminders from my hubby.)
As a result, I always had to be plugged in. I was anchored.
But yesterday I replaced my old, tired, worn out battery. I no longer need to be anchored to an outlet.
I rediscovered the joyful freedom of mobility.
That's what makes family travel possible - freedom.
Too many of us are like Gulliver when he's first discovered by the Lilliputians - he's anchored to the sand by countless fetters of captivity.
We can't travel, explore or dream. We can't even miss a day of work without risking severe financial distress.
You need to unplug from those anchors that keep your ship in the harbor. Yes, your ship may be 'safe' there, but that's not what ships are for.
It's time to gain more mobility so that you can catch the trade winds in your sails.
Here's four steps to get you started:
1. Set Up a Dream Fund
Even if you don't know what or how, start today by putting your spare change in a jar and labeling it 'Dream Fund'. Add to it everyday, as much as you can, and watch the money accumulate.
As it grows, so will your enthusiasm, and your commitment to making your dreams come true.
2. Make a 'Get Out of Debt' Plan
Debt is bondage. You can 'sail away' when you're working to 'pay the man' every month.
Even if you can only afford $10 per month, make a plan to eliminate debt and start working on it. Taking baby steps can help you reach your dream, even if it seems light years away. Where will you be when those years pass if you don't start paying your debt now?
Read more - Debt Tsunami: The Ultimate Method to Pay Off Debt
3. Cancel Your Cable
Come on, be honest. Is that what you really want out of life, more TV time? Cancelling your cable frees up that money to go toward debt or into your dream fund.
It requires 'drastic' measures to make your dream come true. What you'll discover is that
(Hmmm....incomplete thought. That's called the distractions of motherhood).
What will you discover? Our friends found more quality time together, and learned things about each other they didn't know even after 12 years of marriage.
4. Consider Eliminating Your Mortgage
Not really. But then again, maybe.
A mortgage is most definitely an anchor. It ties you down to the one-and-only location where your liability is located (and yes, a house is a liability, not an asset. An asset puts money into your pocket, instead of taking it out.)
I'm really beginning to question this social conditioning. Is it a good idea to commit to 30 years of payments? Over the course of your mortgage, if your payment was $1500 a month, you'll end up paying  $540,000, on a house that cost 1/2 that much.
This doesn't include all the maintenance, homeowners fees, property taxes, insurance and other expenses of home ownership.
What if, instead you payed $750 a month  in rent, and saved the other $750. At the end of 30 years, you would have spent $270,000 on rent, and have $270,000 in the bank.
Plus you'd be free from the costs of home ownership, have the freedom to rent anywhere you wanted to instead of being tied to one location (we rented houses in Central America and the Caribbean for only $400 a month), and have money to buy a house with cash at the end of thirty years, if you wanted (or do a lot more traveling).
It's something to consider anyway.
Bonus: Start learning How to Fund Travel
It is possible. Hundreds of individuals and families are doing it. And we've started interviewing them. You can watch their interviews here and start learning from their experiences. What are you waiting for?
What will you do today to unplug your life?
Comments
comments
Powered by New Facebook Comments