If you live in Costa Rica, and are on a tourist visa, you have to renew it every 90 days. Some people say you can go past this a little bit and still be okay, but others have heard they're 'crackin' down' and you need to be on top of renewals.
To renew, you can legally?? send your passport to a border town and have it stamped (not sure how legal this is, and you've got to pay for it), or you can leave the country for 72 hours.
We went on vacation to Bocas del Toro, Panama for 72 hours to renew our visa, and had a great time!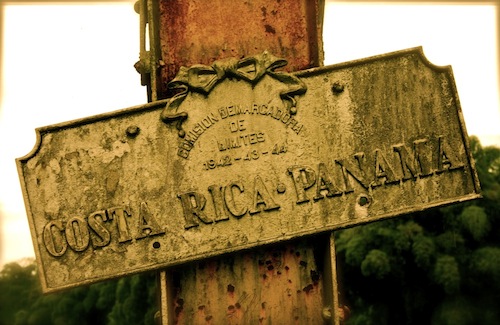 On the Caribbean side, crossing into Panama, there is one bridge, one lane, one way - elevated on a berm near the river. It was an uber-frustrating task to get across - we'd wait for a semi to pass, then drive up the berm, down the one way road, only to have to stop, and REVERSE ALL THE WAY back down the berm because there was another semi on the bridge!!!
FINALLY, we made it across. In the middle of the bridge was this sign, letting us know we'd crossed the official border line.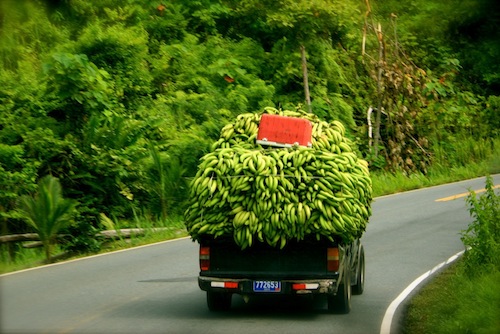 We knew we'd entered the 'banana republic' once we saw the 'sign'.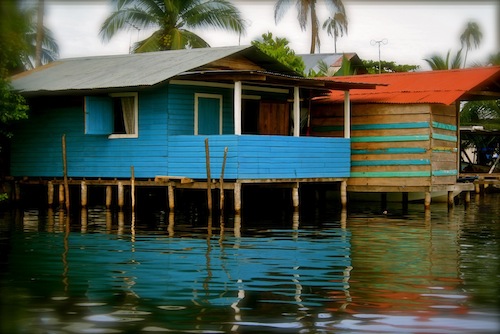 We drove our car to Almirante, where we parked it in a secure, overnight parking lot. Then we took a ferry from there across to Bocas. These are the houses and scenery we started to see.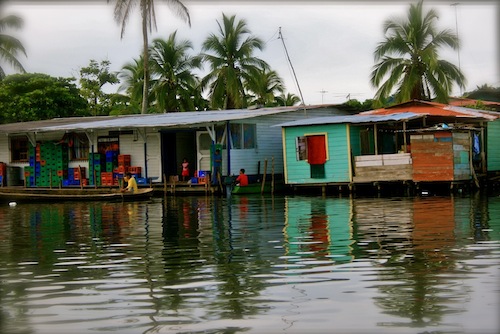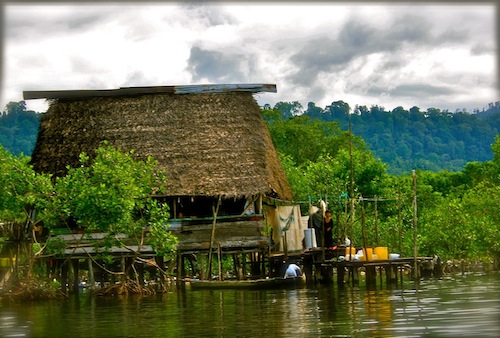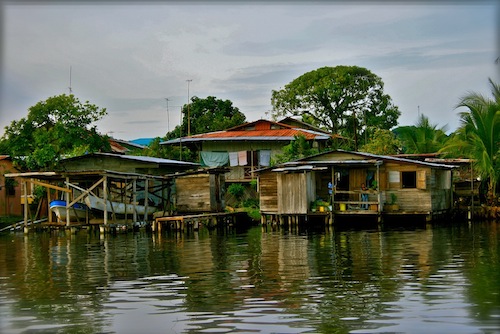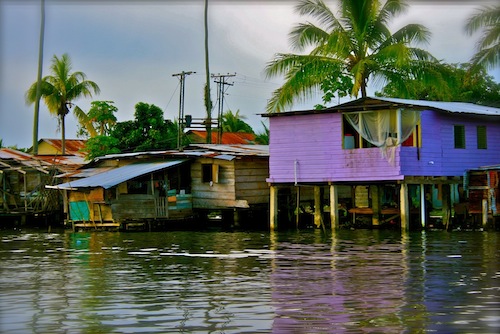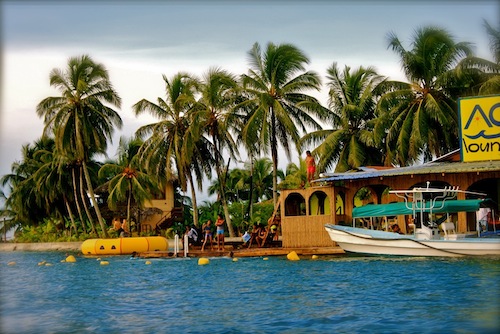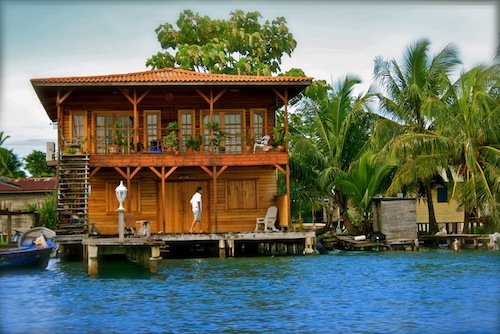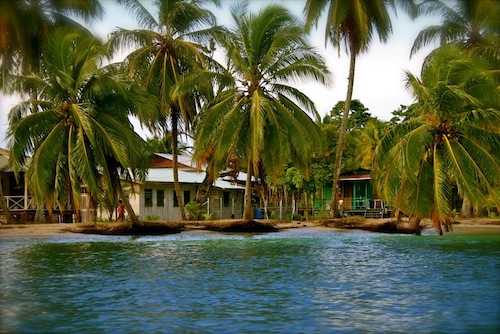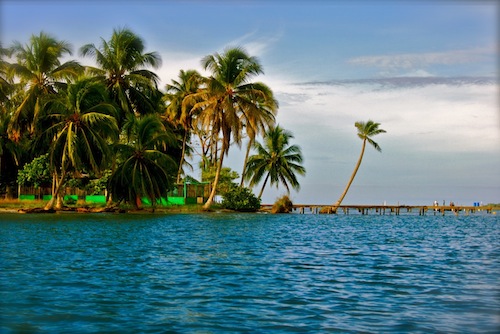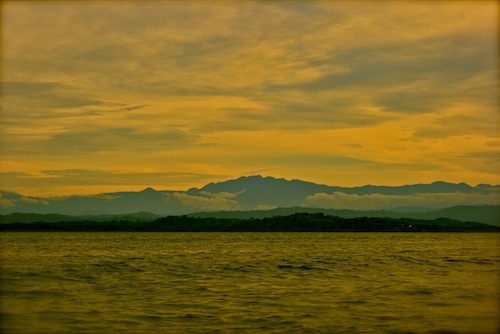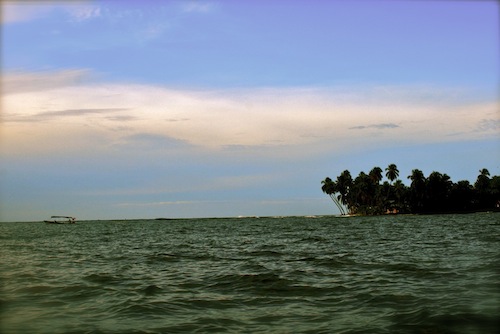 We took the ferry to the island of Bastimentos where we stayed at the Hotel Caribbean View for the night. The island has no cars, and one main 'boardwalk' through town that's the width of a side walk. The islanders were of Jamaican descent, and spoke a language that was a mixture of Spanish/English.
Here are some shots of our hotel and the island: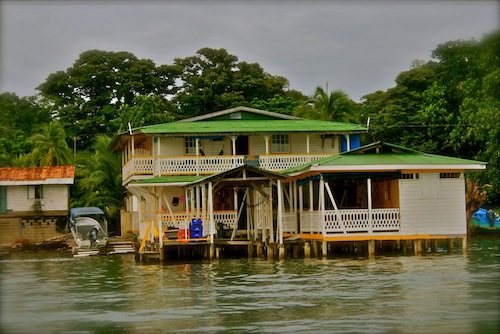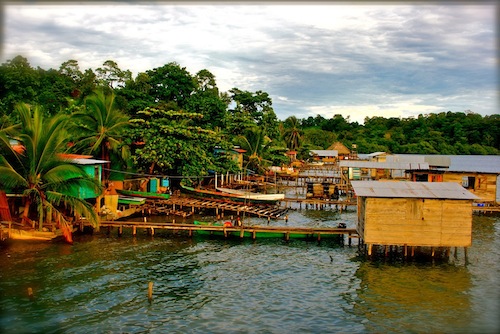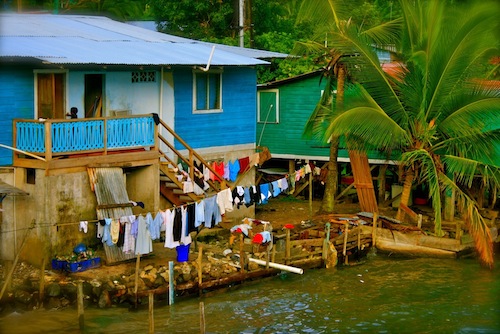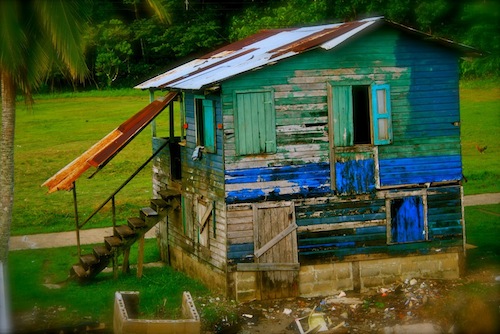 We walked down the boardwalk in search of a store to buy snacks. We got a lot of looks, naturally. The kids wanted to play in the 'beach', which was under many of the houses on stilts.
Letting them splash and play for little bit, and I even waded in myself. Then I noticed water draining out of pipes underneath the houses. Then I noticed that the draining water was accompanied by the sound of a toilet flushing. I decided we shouldn't play on that 'beach' anymore.
The next morning, we went on a dolphin excursion in a motor boat with another family from Panama City.
This was one of those sweet family travel moments: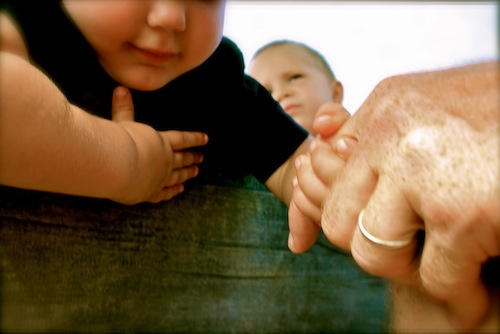 This was one of those not so sweet family travel moments. You take the good with the bad.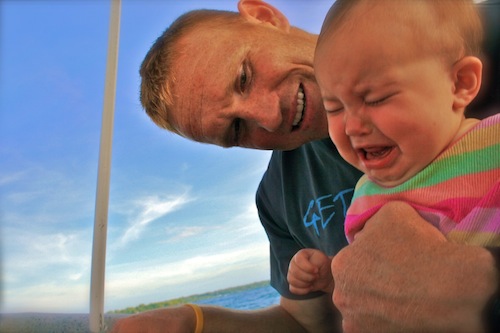 We rode around in the boat searching for dolphins. Boy, were we excited when we found a school!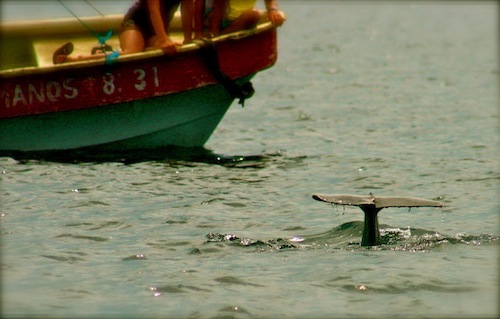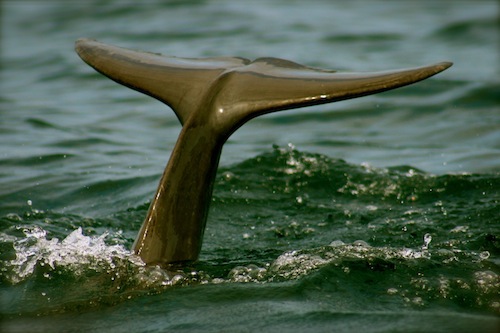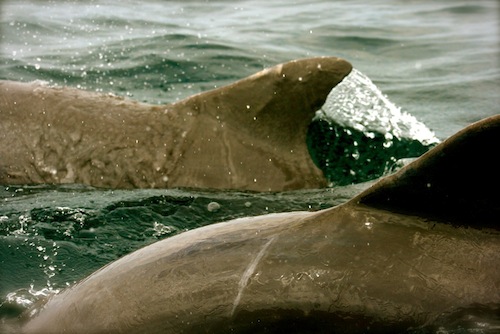 We spent an amazing hour following the dolphins around. The kids were thrilled, and this will definitely be one of those lasting memories.
After we lost sight of the dolphins, they took us to this cool restaurant, where we were able to do some snorkeling as well. I found a sand dollar when I dove down to the bottom.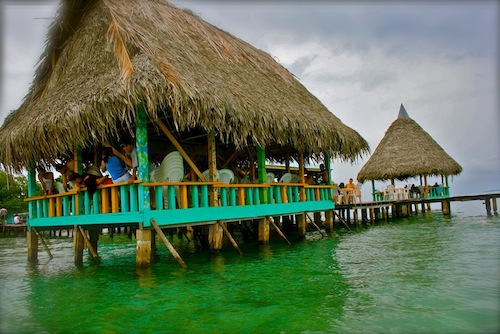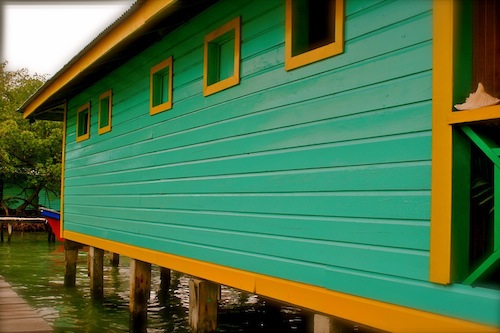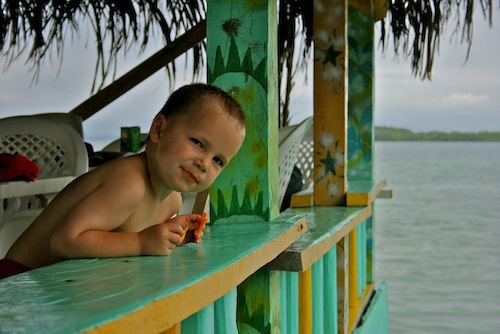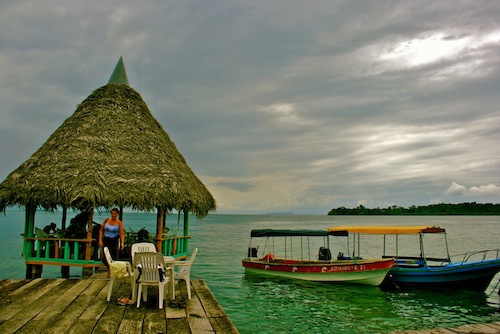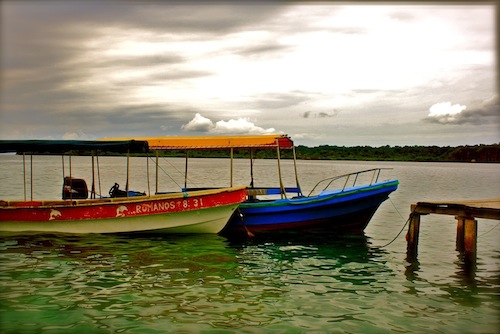 Next they took us to Red Frog Beach, named because of the poisonous red frogs that are in the area (or used to be in abundance, until they were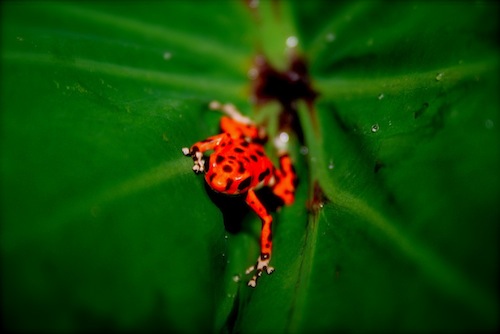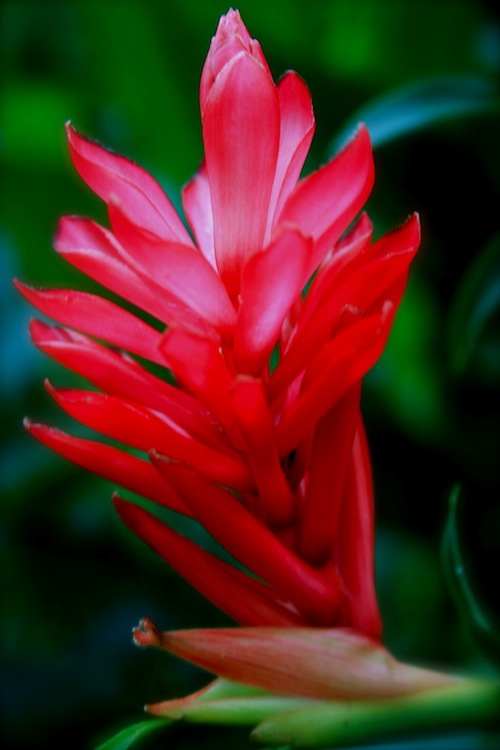 We played in the sand and waves, but it was overcast and a little chilly. I did some exploring and discovered a noni tree, I thought that was cool.
When we got back to our hotel, we took a boat to the other side of the island to the Al Natural Resort. A pricey, remote resort that includes meals.
We stayed in a bungalow that reminded me of Swiss Family Robinson. We had our own private beach, and use of kayaks, fishing equipment and more...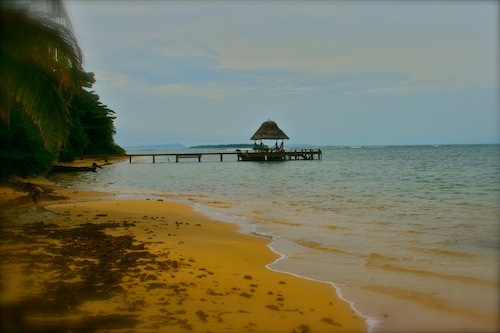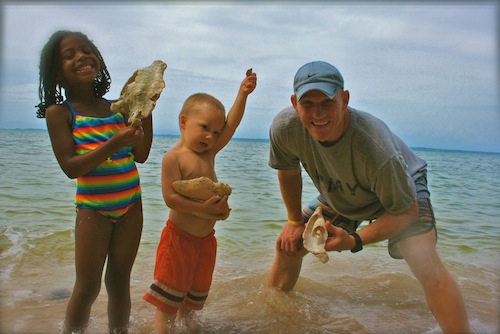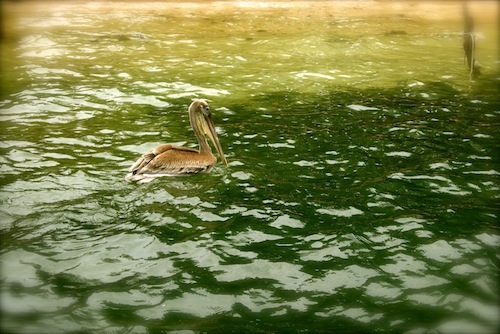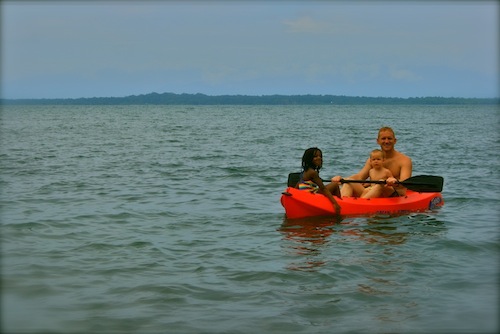 Have you been to Bocas del Torro? What was your experience?
Comments
comments
Powered by New Facebook Comments